Here's another weekend family kitchen project!
MANILA, Philippines – When I first heard the term altanghap — coined to mean almusal-tanghalian-hapunan (breakfast-lunch-dinner) — the dish that came to mind was Arroz ala Cubana.
Everything is in this dish: from carbs to protein to veggies, plus a little something sweet on the side. It doesn't take much to prepare this comfort food when you need something good and satisfying in a hurry. It's simple yet filling; plus it's economical because you simply add finely-diced vegetables like carrots and potatoes to serve as extenders. 
This has been among my favorites since childhood and I can eat this any time of the day. Unlike other breakfast fare like tapa or longganisa, I particularly enjoy Arroz ala Cubana because of its siding which is pan-fried saba (plantains or cooking bananas). I like the contrast of savory meat and sweet bananas with a bit of each in every big spoonful.
Since I am in charge of the kitchen, in my home, we have "unli-saba" (unlimited saba, another whole plate of saba alone) unlike the customary one to two pieces when you have the dish in a restaurant. 
Top the ground meat mix with a perfect sunny side-up which sort of bursts and spills when you break it with the fork tines. Let the golden yolk drip and coat the hot steaming rice underneath. I usually serve Arroz ala Cubana for Sunday brunch, together with tsokolate eh (thick Filipino hot choco) prepared using batirol and sikwate. 
Sarap!
Here's the easy to follow recipe for your weekend project:
Ingredients
¼ k (250 gms) ground lean pork

¼ k (250 gms) ground lean beef

2 cloves garlic, minced

1 onion, minced

½ red bell pepper, finely diced

1 potato, cut into small cubes

1 carrot, cut into small cubes

1/8 c raisins

1 small can tomato paste

1 c water

2-3 bay leaves

2 t Spanish paprika

Salt and pepper to taste

Sugar to taste

4 cups of steamed rice

4 eggs cooked sunny side-up

4-8 saging na saba, sliced in half, lengthwise (pan fried with little oil in non-stick pan)
1. Pour about two tablespoons vegetable oil in a non-stick pan. Sauté garlic and onion until fragrant and transparent.
2. Add red bell pepper and continue to sauté for about two more minutes. Add ground meat and stir until the pinkish meat color is gone. Add potatoes, carrots, raisins and water. (My sons don't like raisins with viands so I don't add them in. I consider it an option.)
3. Bring to a boil then stir in tomato paste, Spanish paprika and bay leaves. Season meat mixture with salt, pepper and a bit of sugar to taste. Cover and let simmer over low heat, stirring every once in a while.
4. Cook until the mixture is thick and not saucy. This would be about another 30 to 40 minutes. The little fat from the meat should have been rendered by this time.
To serve
1. Prepare a mound of rice in the middle of a big platter. Use a bowl to mold the rice for a nicer presentation.
2. Carefully place the meat mixture on top of the rice. Serve the fried saba (plantains) on the side.
3. Finally, top with perfectly cooked sunny-side up eggs.
You may want to serve hot sauce or chili flakes on the side for some heat in every spoonful. – Rappler.com
Check out our other recipes: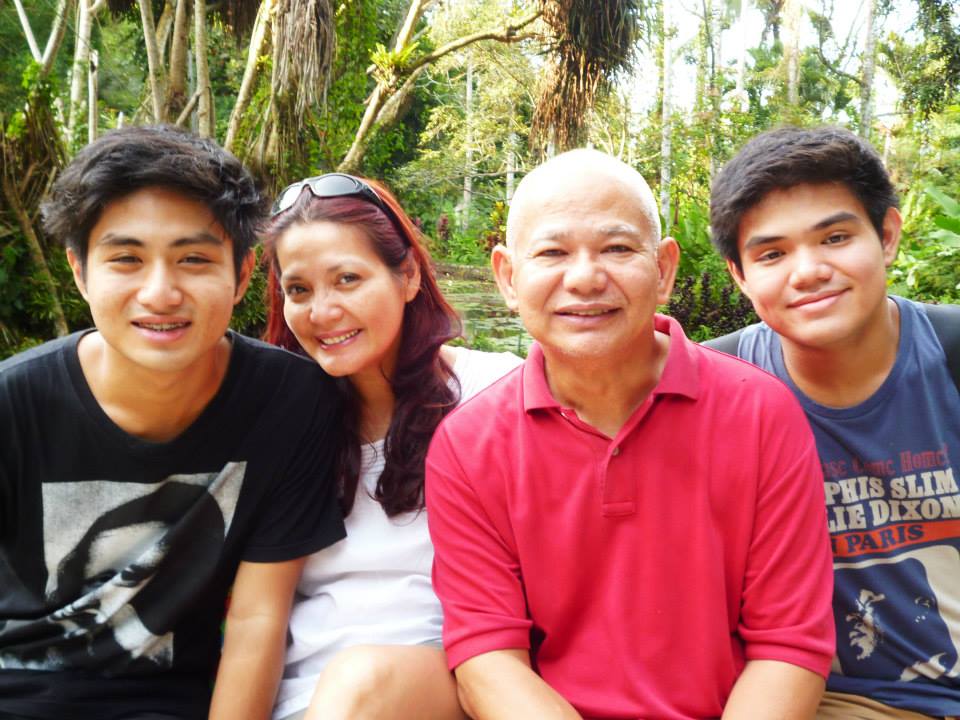 Cooking is one of Marie Pascual's biggest expressions of love. She is a high-ranking executive in a retail company on weekdays. On weekends, she cooks up a storm for the 3 men in her life: her husband of 21 years Emi and her two college boys Jam and Miggy.
It is this same passion and curiosity that takes their family to places that are not normally included in a traveler's itinerary.
Marie is a regular contributor to Appetite Magazine. Her food blog www.kitchenkitchiekoo.com is currently undergoing renovation so she can share more of her flavor adventures.