What did your coffee go through before it reached your cup? Rappler traces the steps.
MANILA, Philippines – Coffee is the second most consumed beverage in the Philippines, next to water.
In fact, according to research firm Kantar Worldpanel, among the top 10 fast moving consumer goods (FMCG) in the country, coffee ranks as the item with the biggest "brand footprint," closely followed by instant noodles and laundry detergent.
READ: 10 brands Filipinos buy the most
"Filipinos consume 21,600,000 cups of coffee a day," says JP Bayangos, Nescafe's consumer marketing manager. "That's 900,000 cups an hour; 15,000 cups per minute; and 250 cups a second." This is regardless of whether you take your morning cup of coffee as black, with a shot of milk, a dollop of whipped cream, a drizzle of caramel or a sprinkling of cinnamon.
Every cup of coffee you've had came from a lowly coffee bean. What did your coffee have to go through before it reached your chipped white cup?
Rappler went all the way to Tagum in Davao del Sur, one of the country's top coffee-producing areas, to trace the steps.
Step 1: The seedling 
It all starts with the seedling. In a coffee plantlet production center located in Tagum, their goal is to produce high-quality planting materials for the country's many coffee farmers. When planted, these seedlings — from a Robusta variety derived from France — are able to bear fruit, be harvested and be sold in just 18 months. 
Step 2: The coffee cherries 
There are 4 types of coffee available in the country: Arabica, Liberica (also known as Barako), Excelsa and Robusta. Nine months after planting, the coffee shrubs begin to flower. Another 9 months later, the shrubs — which now bear the trademark red coffee cherries — are ready to be harvested by hand.
In the 1990's, the Philippines was 4th in the world in terms on coffee production. "But now we import from countries like Indonesia and Vietnam," says Bayangos.
Step 3: Gathering, de-husking, drying 
Once gathered, the cherries are placed in water to separate them from other materials like twigs, soil and dirt that may have been gathered in the harvesting process.
The cherries are then de-husked, and — over a period of several days — dried under the sun to achieve a certain moisture level that's perfect for making coffee. This process produces the trademark brown coffee bean we have come to know. 
Step 4: To the buying station
At this point, the coffee beans are ready to be sold to buying stations located around the country. In one such station in Tagum, a large truck containing more than 200 sacks of dried coffee beans arrives. 
Almost immediately and with precise choreography, a dozen or so workers begin unloading and stacking the brown jute sacks on a wooden pallet while men with large hollow steel rods shaped like swords begin puncturing each bag to get some samples for testing.
Once they pass a series of tests — including the removal of deformed, insect-damaged, spoiled beans and foreign items like rocks, among others — the whole shipment is purchased and ready to be processed to become your cup of coffee.
Step 5: Roasting, grinding, packaging
After buying, the beans are then transported to the coffee factory where they're roasted, ground and packed in sachets ready for the market and your cup. For those who prefer to brew their own coffee, the beans are roasted, ground and packaged, ready to be placed in your coffee machine. 
The next time you enjoy your morning cup of joe, remember that somewhere in a farm across the world or in your country, a coffee farmer spent the day under the sun harvesting and drying coffee cherries to give you your caffeine fix. – Rappler.com
Cup of coffee on a wooden table photo and coffee cup full of roasted coffee beans photo from Shutterstock.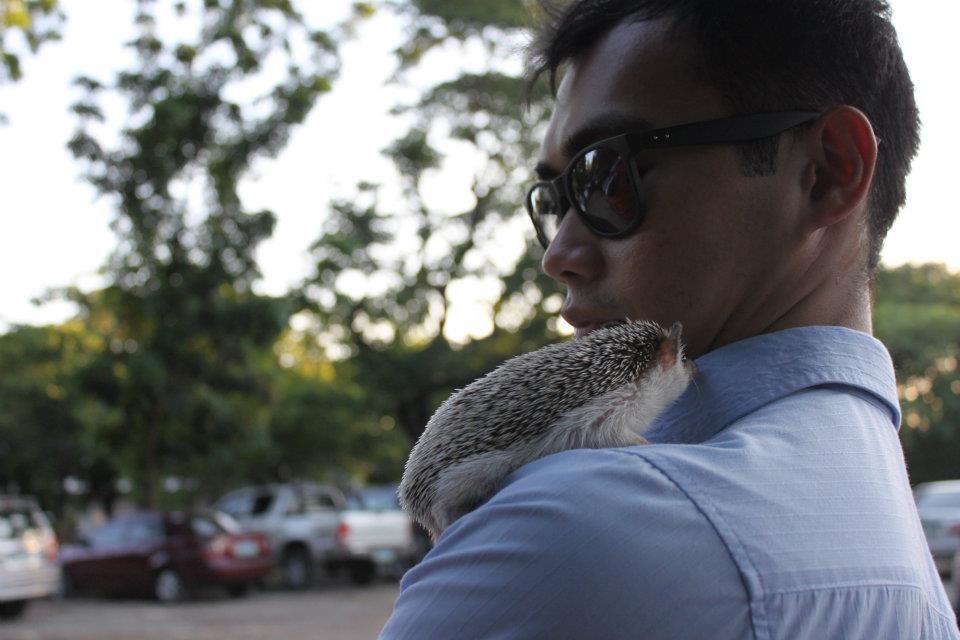 Peter Imbong is a fulltime freelance writer, sometimes a stylist; and on some strange nights, a host. After starting his career in a business magazine, he now writes about lifestyle, entertainment, fashion, and profiles of different personalities. Check out his blog, Peter Tries to Write.