Days later, I caught myself with The Queen of Hearts' song stuck in my head
MANILA, Philippines – In celebration of their 21st year, the Repertory Philippines Theatre for Young Audiences is staging "Alice in Wonderland" at Onstage Greenbelt until December 15 [the run started last August 17]. 
Alice in Wonderland: Into the rabbit hole
At the press launch, the 900-seat theater was packed to the gills with a very enthusiastic audience, both young and old. Families came in droves with wonder and excitement buzzing in the air before the curtain was raised.
Alice awake: Repertory Philippines' 'Alice in Wonderland'
Written over 150 years ago, the musical is adapted from Lewis Carroll's "Alice's Adventures in Wonderland." The book and lyrics are by Jim Eiler, with music by Eiler and Jeanne Bargy.
Watch an excerpt here:
In a two-act musical format with an intermission of 15 minutes, the show had some very catchy tunes. Days later, I caught myself with The Queen of Hearts' song stuck in my head. My children, however, have been humming the Duchess' "Pepper in my Soup" song.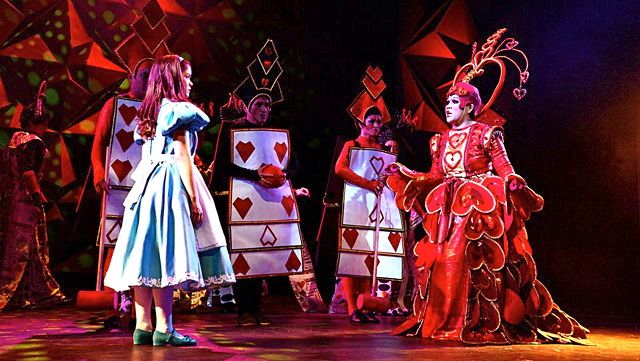 The characters of the show were delightful, each possessing a flair of theatricality! However, it was the costume design by Raven Ong that really stole the show, next to the ornate set design. 
The King and Queen of Hearts, Tweedledee and Tweedledum, Mock Turtle, Mad Hatter, March Hare, Duchess and Cheshire Cat stood out in their distinct, unique and colorful costumes. The Caterpillar's elaborate costume — made by linking 4 people from the ensemble — elicited "oohs" and "aahs" from the audience.
The real star of this production of "Alice in Wonderland" — aside from the costumes and performances — was the ornate set design by  Gino Gonzales. Inspired by Japanese Origami, the texture of the set was breathtaking: a masterpiece that can stand on its own as an art installation.
Directed by Joy Virata, "Alice in Wonderland" is a mad adventure down the rabbit hole with the zany characters, undeniably a sight to behold! Children will be entertained and adults will certainly appreciate the surreal spectacle. – Rappler.com
For more information, please call 571-6926 and 571-4941. Email shows@repertoryphilippines.com or log on to www.repertoryphilippines.com. Tickets are also available trough Ticketworld at 891-9999.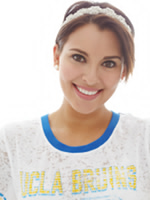 G Töngi is the professional 'slashie.' Besides being mom to Sakura and Kenobi, she is also an all-around media personality. She is a model/product endorser/radio jock/writer/actor for film, TV, theater and producer for second generation Fil-Am content. Being part of the Rappler team is a way for her to utilize her academic and showbiz experience and hopefully make some sense beyond all the chismis.