It is always good to look back at tradition and do it the way our parents did it
MANILA, Philippines – Wikipedia defines "torta" as a Mexican sandwich. The word is also Spanish for round cake, which explains why the torta in our panaderia resembles a very dense mamon.
By the looks of this particular torta, it is more like meat frittata, a kind of Italian omelet. 
The Pinoy version of torta — the one I grew up with — is wonderful anytime of the day. Parents like me can "hide" the veggies which some kids shun. My family loves it with rice. It is also a hefty filling for pandesal, soft roll or wheat bread — perfect for snacks on school days.
It doesn't take much skill to cook torta, but creating the perfectly round torta can be a challenge. It is always good to look back at tradition and do it the way our parents did it when there were no non-stick pans.
The secret is in using banana leaf. Not only will you get a perfect torta all the time, it will also smell good and have a slight hint of that smokey taste that the banana leaf can give.
This is what my husband grew up with, too, and it's a cooking tradition I find worth passing on.
The ingredients:
1 onion, coarsely chopped

300 to 350 gms [a little over ¼ kg] ground meat 
[Note: I use either all pork or half pork and half beef. Make sure it's lean.]
1/2 red bell pepper, sliced into small cubes

Small to medium potato, cut into small cubes

Small to medium carrot, cut into small cubes
[Note: Tiny cubes about the size of crumbled ground meat is advisable when you want to add veggies to your child's diet.]
1 T soy sauce

1-2 T ketchup 

Salt and pepper to taste

3 eggs
1. Heat pan through. Add 1 tablespoon of oil and sauté the onions until transparent. Add the red bell pepper, then the ground meat. Stir until the pink meat color is gone.
2. Add the veggies and cover for about 10 minutes. Add the rest of the seasoning until mixture is relatively dry, not watery. Should your meat be fatty, drain the oil. Set aside to cool.
3. While meat is cooling, beat 3 eggs until frothy. Once the meat mixture is cool, add to the eggs and mix well. Add salt and pepper to taste.
4. Get a banana leaf and remove the mid rib. Cut into 2 pieces, which should be 2 to 3 inches bigger all around than the pan. Heat the banana leaf over stove flame quickly. This is to wilt the leaf to make it easy to handle.
5. Heat your pan through and line it with banana leaf. Pour the meat and egg mixture. Cover.
6. Keep heat low to ensure even cooking and prevent the banana leaf from scorching. Cover the pan for about 10 minutes. Check to see if the mixture has set. At the edges, the egg will begin to cook. If it is still runny, give it another 5 minutes.
7. Here's the challenging part: put the second banana leaf on top of the pan.
Get a plate bigger than the pan and use this to cover the leaf. Keep the plate firm with one hand and with some serious wrist action, flip the pan.
This would have turned the torta, revealing the cooked side. Simply slide the banana leaf on the pan to cook the eggs completely.
8. Let it cool a bit before serving. By then, the torta is firm and easy to slice into wedges. Keep it in its leaf lining so your family or guests will appreciate the aroma of the warm banana leaf.
Enjoy! – Rappler.com
Check out our other recipes: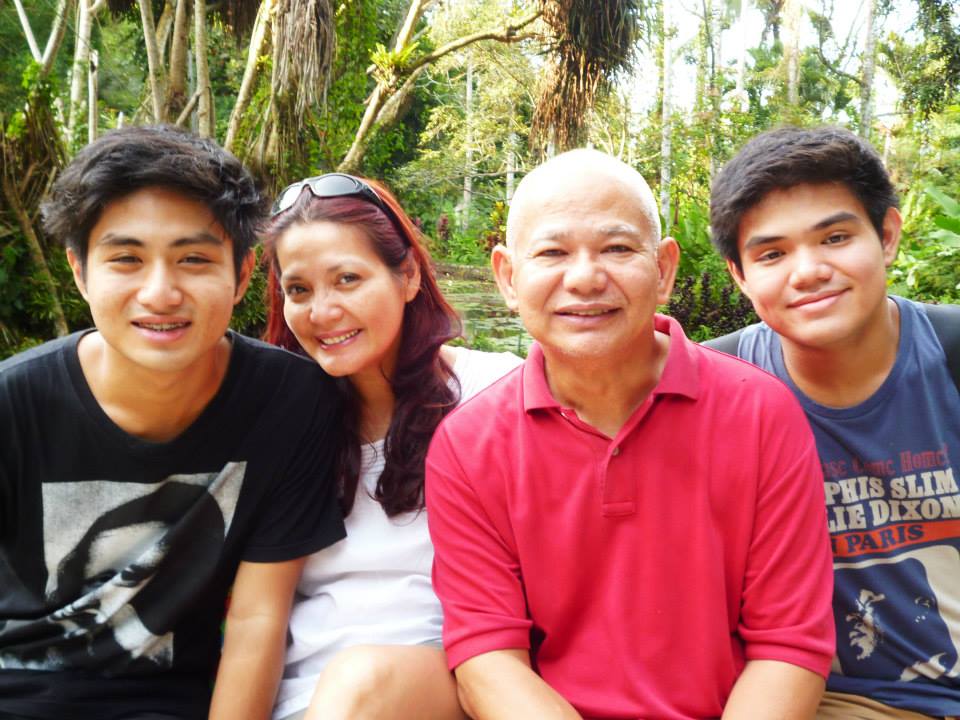 Cooking is one of Marie Pascual's biggest expressions of love. She is a high-ranking executive in a retail company on weekdays. On weekends, she cooks up a storm for the 3 men in her life: her husband of 21 years Emi and her two college boys Jam and Miggy.
It is this same passion and curiosity that takes their family to places that are not normally included in a traveler's itinerary.
Marie is a regular contributor to Appetite Magazine. Her food blog www.kitchenkitchiekoo.com is currently undergoing renovation so she can share more of her flavor adventures.