4
Biñan: Diminishing gift of the past

After gulping down a bowl of "goto" for breakfast, I decided to take a leisurely walk along the busy streets of Biñan, Laguna. It was a cool morning, a romanticized one – a good time to view its apparent yet diminishing grandeur.
While strolling, I tried to train my sight on those old ancestral houses lined up just within the poblacion, and as I looked closely, carefully examining the details of every edifice, I felt as if I was transported back in time.
Remnants of Spanish domination still linger in the place, made even visible by intricate wood designs, tough antique walls, and the mud bricks that were common in the houses of prominent people dating back to the Spanish colonial period.
Once affluent Biñan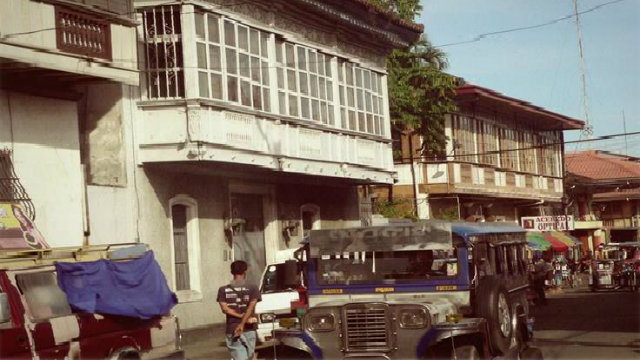 Biñan being dubbed the richest municipality in Laguna really cannot hide its once affluent and glorious past, no matter how the tides of industrialization have come surging in. As a center of commerce, Biñan also cannot resist the tempting changes that come with modernization. This town inescapably embraced change until it mutated into a truly industrialized city.
When we speak of change, there are things that we sacrifice. One specific and palpable testimony to this in the town of Biñan is the noticeable neglect to restore the beautiful landscape of a potential heritage site. Lost in the dilemma of varying force and influence, this town seems to have disregarded the balance between progress and its crucial past.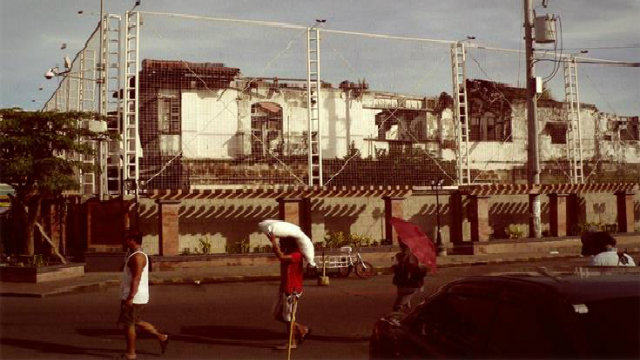 There is no denying that the remnants of its flamboyant history are unable to capture the wholeness of its past.
Regret
Those people whom I talked to during my visit have only one thing to say about the current state of their town: sayang, a word that implies regret.
Regret because their town has a lot more to offer, even having the ability to beat the epic heritage site at Pila, Laguna. But much to their dismay, their renowned tourist spot, all of 200 years, the Alberto Mansion nestled at the heart of the city, is now a total wreck.
The last time I dropped by Biñan was when the Alberto Mansion was shown in a TV documentary that revealed its hidden secrets. It stirred some controversy when there was talk about its supposed relocation to Bataan for restoration.
Due to public clamor and the concern raised by some history enthusiasts, the government of Biñan moved to build a concrete green barrier as a fence. And now it has a concrete railing that serves as protection, or rather a cover, to hide a rotten piece of wealth.
Preserving the beauty of Biñan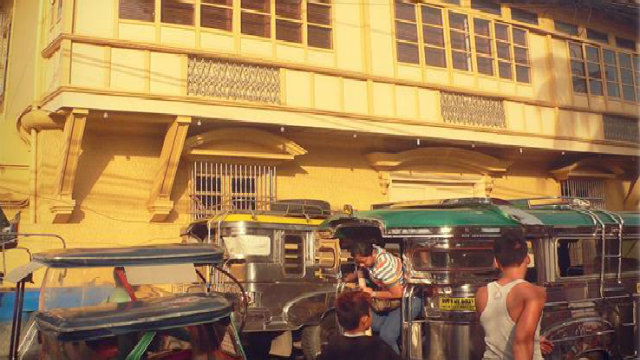 Aside from the Alberto Mansion, there are still quite a number of ancestral houses in Biñan, some well maintained, but others crumbling. There are also some that need more attention as they're surrounded by traders and their wares, which cram the streets and make them even more chaotic.
Many parts of the country have already sacrificed the remains of their historic past in exchange for rapid advancement. Many significant landmarks were taken for granted until they deteriorated. Too bad, government seems to offer very little support to restore these edifices that mirror the beauty of our past.
However, Biñan for me is still beautiful. It's not too late to preserve what's been left of the town. It is said that the past is always connected to the present. We can press forward by also being concerned about our past. – Rappler.com
John Tugano is a twenty-something artist who likes to weave words. He blogs at https://alifethatleavesamark.wordpress.com.