If countries do not start planning for this demographic change, they will miss out on a unique opportunity to boost growth and investments for the future, says the United Nations Development Programme (UNDP) in its latest Regional Human Development Report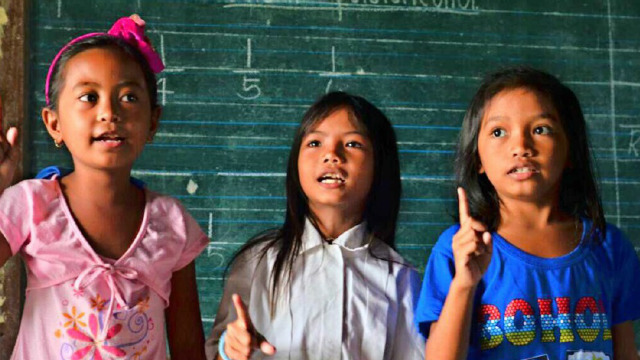 MANILA, Philippines – Nations in the Asia-Pacific region should capitalize on the rapid growth and development of its fast-changing population if they want to achieve sustainable growth. This was the key recommendation of the United Nations Development Program's (UNDP) Asia-Pacific Human Development Report launched on Tuesday, April 26 in Bangladesh.
The report, entitled "Shaping the Future: How Changing Demographics Can Power Human Development", says Asia-Pacific nations can reap the benefits of a 'demographic dividend' due to rapid growth fueled by its young productive population.
Asia-Pacific nations have experienced rapid but uneven human development gains in the past decade, a period marked by rapid economic growth in the region as well as rapid growth in population. But, it underscored, the "economic miracle" has not led to a "human development miracle."
However, as the population ages, new challenges for sustaining growth will arise. UNDP calls for more investments in human capital to ensure these gains are not lost. 
For states with a large working-aged population, UNDP is calling for the creation of decent jobs to match the growing workforce, equal employment for women, and ways to turn savings into investments inside the region.
For countries with young populations, there is a need to invest in education and healthcare, smooth the transition from school to work and encourage youth participation in public life.
Education
Frankie Cortez, a graduating student of the University of Pangasinan, almost didn't enter college. Despite being an honors student, Cortez's family could not afford to send him to college without a scholarship, which he eventually got.
"Makikita mo na may problema sa sistema ng edukasyon sa Pilipinas na sabihin natin na hindi lahat ng kabataan ay nakakakuha ng opportunity na makapag-aral," Cortez said. (I've witnessed firsthand the gaps in the education system in which young Filipinos are not provided with equal opportunity to study.)
Cortez's experience is representative of many young people in the region who find it difficult to gain access to quality education. Indeed, quality education is a main pillar in the 17 Global Goals agreed upon by over 150 world countries to help achieve sustainable development for all. (READ: World leaders to commit to 'people-centered, transformative' Global Goals)
We have officially launched the #RHDR2016 in #Dhaka. Find the full report here: https://t.co/n1kFSagM7c pic.twitter.com/nLrEo4csDz

— UNDP Asia-Pacific (@UNDPasiapac) April 26, 2016
Invest in people
The UNDP calls on countries to prioritize their citizen's interests when investing resources and crafting public policy programs. It adds, focus should be directed towards the programs essential to the well-being of the people such as education and health, to make them more accessible to those who are most vulnerable and marginalized. (READ: Inequality in education worst in S. Asia, Arab states, Africa)
The report also looks at population trends and recommends long-term strategies for sustainable development. (READ: Rappler and UNDP to work together for 'social good')
The UNDP also called on leaders to protect worker's rights and ensure their safety through policies that are pro-laborers, thus fostering the employment-intensive sectors. (READ: Abusive work conditions in PH hold back growth – UNDP report) This comes on the heels of campaign promises made by all five Philippine presidential candidates to end labor contractualization.
The report also emphasizes the importance of gender equality to ensure the holistic development of the nation. Ignoring this issue, the UNDP warns, will result in development that is marginal at best. In the Philippines, the wage gap between female and male laborers remains large, despite both genders working the same number of hours.  (READ: Do Southeast Asia, PH have gender equality in education?)
"With 56 percent of the world's people in the Asia and Pacific, our region is key to unlocking a sustainable future," says Haoliang Xu, UN Assistant Secretary-General and Director of UNDP's Regional Bureau for Asia and the Pacific adding that, "given the population challenges in Asia-Pacific, we have to be ambitious, innovative, and deliver at scale if we want to end poverty by 2030".
With less than fifteen years to go before the 2030 deadline, the clock is ticking. – Rappler.com
Arby Medina is a Rappler intern from de La Salle University.