Here are the different speed limit ordinances in various cities and municipalities that road users must be aware of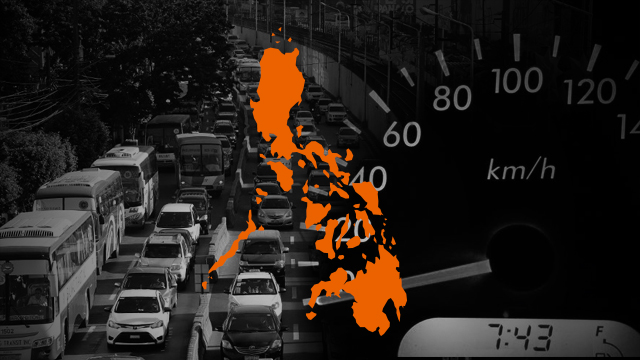 MANILA, Philippines – Do you know how fast you should drive in your area?
Speeding is identified by the World Health Organization as one of the main problems that contribute to road crash-related injuries worldwide.
Speed limits are set under Republic Act (RA) No. 4136 or the Land Transportation and Traffic Code which mandates the allowable speed limits on open country roads, city and municipal streets, and thoroughfares.
The problem with the law is since it was enacted more than 5 decades ago, the speed limits set on some roads may be outdated already. (READ: What's lacking in our road safety laws?)
In one of the provisions of RA No. 7160 or the Local Government Code, local government units (LGUs) have the mandate to "exercise all powers granted to it in order to promote health and safety, among others."
The Local Government Code also empowers cities and municipalities to enact ordinances to regulate the use of its streets and to regulate traffic. (READ: What you need to know about speed limits in the Philippines)
Here's a rundown of LGUs with their own speed limit ordinances:
Luzon
Bataan
Orani
Batangas
Bauan
Benguet 
La Trinidad
Bicol
Legazpi
Cavite
Bacoor
Carmona
Dasmariñas
Indang
Tagaytay
Ilocos Norte
Currimao
Dingras
Ilocos Sur
Tagudin
Vigan
Metro Manila
Makati (Bel-Air)
Mandaluyong
Muntinlupa
Muntinlupa (Alabang)
Pasay
San Juan
Taguig
Quezon City (San Antonio)
Rizal
Cardona
Taytay
Tarlac
Moncada
Nueva Vizcaya
Villaverde
Pangasinan
Bani
Malasiqui
San Manuel
Nueva Ecija
Cuyapo
Quezon
Candelaria
Zambales
San Felipe
Visayas
Aklan
Balete
Bohol
Maribojoc
Cebu 
Cebu City
Iloilo
Oton
Iloilo City
Leyte
Kananga
Negros Occidental
Bacolod
San Carlos
Palawan
Puerto Princesa
Mindanao
Cagayan de Oro
Cotabato
Kidapawan
Davao City
General Santos
General Santos (Baluan)
Maguindanao
Upi
Misamis Occidental
Misamis Occidental – Speed Limit Ordinance
Misamis Occidental – Road Safety Ordinance
Misamis Occidental – Towing Ordinance
Oriental Mindoro
Naujan
Sultan Kudarat
Lebak
– Rappler.com
ImagineLaw is a non-stock, non-profit public interest law organization that aims to foster and promote human development through public policy development and advocacy, research, and knowledge and capacity building.