Residents of a Leyte village faced with the problem of open defecation – made worse by typhoon Yolanda – get help from concerned groups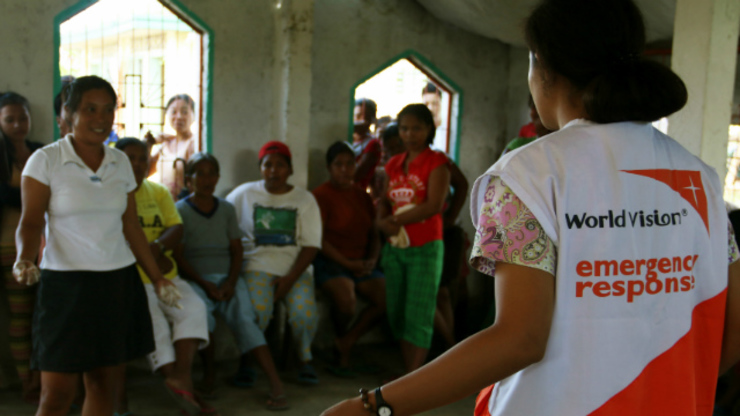 TACLOBAN, Leyte – "It's a big embarrassment; it's shameful for all of us," Christina* exclaimed, her eyes squinting and head turning from left to right as the staff carried  leaves smeared with feces. "You are visitors here and you see and smell and discover this trash right in our village."
Her reaction was exactly what the Community Led Total Sanitation (CLTS) wanted to elicit from the residents of a village in Leyte.
"We aim to trigger feelings of shame, disgust, guilt and fear,"  World Vision Water, Sanitation and Hygiene (WaSH) Coordinator Ronnie Santos said. 
According to the 2009 Regional Inequities for Rural Sanitation Access, Eastern VIsayas ranked as one of the highest after registering 24.1% open defecation.
The percentage is expected to rise as millions of houses had been destroyed by Typhoon Haiyan which left families without any toilet facilities.
During the CLTS, the staff facilitated a sanitation mapping to enable the community to identify their sanitation practices and households who have access to latrines. Residents were honest in admitting they practiced open defecation either in the fields or throw their waste in the river.
A "shit" diagram was presented to explain how human waste adversely affect their health, well being and cause diseases especially among the children. In the transect walk, they were asked to look for feces and place it in the middle of the venue for the entire community to see.
"In all the communities we have conducted this activity, the adults would say, 'We do not have that here or you will have a hard time looking for it,' but we always find one," Hygiene Promotion Officer Christine Garcia recalled. "It's amazing because in the other group, children will bring us to right place."
The reception of the children proved that they should be part and can offer valuable help in finding ways to reach zero open defecation.
"We aim that every household has access and uses latrines, and the community practice solid waste management," Hygiene Promotion Facilitator Maria Ybañez explained.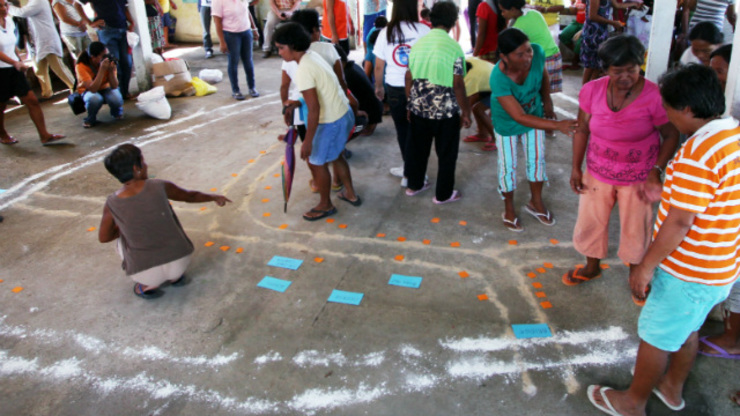 Towards the end, the residents realized the need to solve the sanitation problem to avoid the spread of diseases and redeem their sense of dignity. Many volunteered to lead in planning and coming up with solutions, and to work with the barangay council.  
Several areas in Leyte province are now given complete latrine sets in order to contribute to the goal of zero waste. 
Philippine Approach to Total Sanitation (PhATS) in Demand Creation Training of Trainers was also conducted for municipal health officers, midwives, public health nurses and sanitary inspectors.
As frontliners, they are expected to integrate demand-led sanitation and demand creation in their roles and also train village health workers and nutrition scholars to help them achieve zero open defecation in the communities. – Rappler.com
Leoniza O. Morales is Communications Officer of World Vision's Haiyan Emergency Response based in Tacloban City.