'What is important for a social enterprise is that we build a sustainable enterprise, something that will last,' explains Gawad Kalinga founder Tony Meloto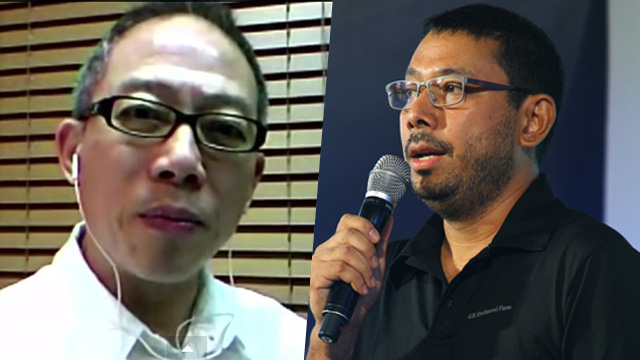 BULACAN, Philippines – "Why should a rich country like the Philippines stay poor?" asked Gawad Kalinga (GK) founder Tony Meloto at the opening of Social Business Summit 2014, at GK's Enchanted Farm, in Bulacan. 
The Philippines experienced 7.2% economic growth in 2013, but that has hardly felt by the country's poor.  
What are the roles of businesses and community organizations in pushing inclusive growth in the Philippines? This question was tackled in the first session of the Summit, "Starting From The Bottom Up," which focused on bottom up development and how citizens and community groups can end poverty.  The summit's official hashtag is #EndPoverty, and encourages participants to take the conversation on sustainable development and poverty elimination online. 
A big part of bottom-up change comes from the business sector, through what is now known as social entrepreneurship.
"It takes courage to be a social entrepreneur. We have to begin from the bottom up," Meloto said. 

Social entrepreneurship is a for-profit business model that pursues innovative solutions to societal problems. But can for-profit businesses help include the poor? Meloto emphasized that social businesses must be profitable and sustainable. 
"What is important for a social entreprise is that we build a sustainable enterprise, something that will last," Meloto explained. 
While it may be difficult to think of business as a social enterprise, Meloto believes that it is the way toward more sustainable economic development. "We can't help the poor if we are poor ourselves," he added.
Cebu-based social entrepreneur Manny Osmeña, chairman of the Manny O Group of Companies and the Movenpick Hotel, shared how he became a social entrepreneur. "Before, all I would talk about was making money," Osmeña said.
His daughter disapproved of the way her father would only talk about business at home. Osmeña then began to think of business with more compassion.  
Osmeña's group of companies recently collaborated with Gawad Kalinga in helping rebuilding efforts in Bohol, Cebu, and Leyte in the Visayas.  
Aside from his group of companies, Osmeña organized the Hope Now Philippines Foundation as one of his social enterprises. The group's latest fund-raising campaign raised P8.3 million through a charity auction – which Osmeña doubled for a total of P16.6 million. "Hospitals on Wheels (HOW)" will be mobilized for affected areas in the event of a calamity. The campagin is aiming to raise P500 million. 
The foundation's founding members include business taipan Lucio Tan, Tessie Sy-Coson and Tony Meloto. Osmeña started the foundation with an initial seed fund of $500,000 (approximately P22 million) contributed by Osmeña. The Hope Now Foundation's initial mission is to launch all-terrain mobile first responder vehicles to affected areas in the event of a calamity.
But on a micro-level, Luis Oquiñena, Gawad Kalinga Executive Director, says people need to re-evaluate the way we think about the poor. He believes there is a double standard with how society talks about the poor.
"The poor is not a problem to be solved, but persons to be loved," Oquiñena said.

During the session, Meloto also stressed that businesses aren't evil. "It's about the way you run the business," he said. – Rappler.com
Follow our LIVE BLOG: #EndPoverty: Social Business Summit 2014