What's inside those huge bulky bags carried around by teachers?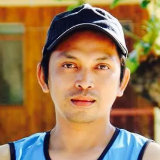 Ever wonder what's inside those big bulky bags teachers carry everyday?
Teaching is considered the noblest profession because of the responsibility that teachers shoulder in shaping the future of our country. They work hard, they do multiple tasks, they attend to every need of the students and the list goes on. 
Could this be the reason why they carry with them unfashionably huge bags everyday? 
I used to describe most public school teachers as "walking Christmas Trees." My high school teacher, for example always carries with her a shoulder bag, a tote bag and sometimes big plastic bags that make walking really hard for her especially during rush hours and even distorting her figure. That is why teachers often land in the list of unfashionably dressed professionals and are mistakenly tagged as "workaholics."
My curiosity got stirred when I was lining up in a long queue of teachers to punch out after a gruelling day in school. I can't help but notice the colorful bags each teacher carried. So I decided to ask them their reasons for sporting huge bulky bags in school and what's inside them. And here's what I found out.
1. Definitely not for fashion's sake
Most teachers do not carry huge bags to accesorize their #ootd or outfilt of the day. The choice of big bags over smaller ones is due to the fact that teachers bring with them papers, books, colorful pens, gadgets, and other classroom materials. Eight hours of school time is not even enough to finish all paperwork. Responsible teachers bring these papers home to catch the deadlines set by their heads. Impressive!
2. Business as usual
Teachers are naturally gifted with entrepreneurial skills, from from home-made polvoron to selling makeup. This activity is being discouraged as it is perceived to be unprofessional and believed to be meddling with the teachers' primary task, which is to teach. Hence, these enormously big bags are definitely doing the trick for them. If it is prohibited, then hide it! So what is inside the bags of these business-minded teachers? Brochures, goodies, and ledgers.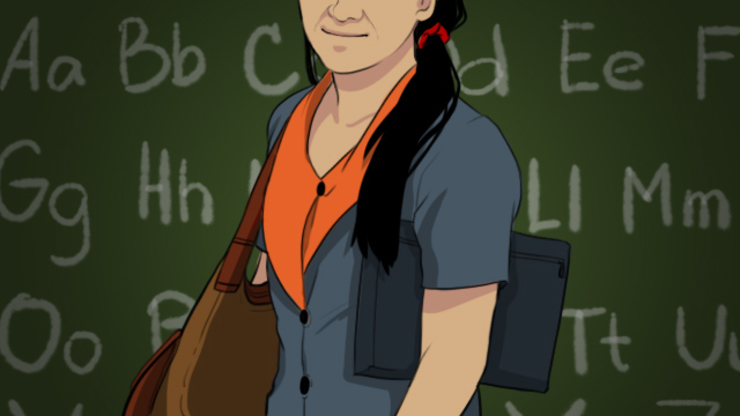 3. Just in case
Life is full of surprises! One has to be ready all the time. Teachers get variety of invitations especially after office hours. Birthdays, christening, all sorts of anniversaries, funerals, house blessings, fiestas, and so on.. In times like these, you definitely need a big bag! You know what I mean.
4. Responsible Parenthood
School is an extension of one's home. Most teachers can't just ditch their role as parents to their own children. During breaks, they attend to the needs of their own child, who in most cases is also enrolled in the school where they work or nearby. So what's inside their bags? Snacks, lunch, and extra shirts for their kids. Roving cabinet and storage!
5. Survival Kit
Some teachers do not manage their finances well. A number of them run to lending companies when they are in dire need of financial help. Their big bags become a survival kit containing loan forms and other requirements… and yeah, make-up kits, too.
6. Rescue 911
Teachers are known to have a good heart for the needy. They are always ready to make sacrifices for their students and for the community. A teacher-friend who is deployed in a barrio school told me that parents usually run to her to sell live chicken, banana, rice, and all sorts of farm produce especially in cases of emergencies (illnesses, to name one). No is never an option to the ones in need. Teachers always to the rescue! So what's in their bags? Well, their BIG HEARTS!!
The bags that teachers carry with them everyday are not only those that we see. Teachers also carry an invisible bag loaded with their pride, passion, sacrifices and commitment.
I know you also carry your own "bag", do you have the right reason for carrying them? – Rappler.com 
Alberto G. Calibo was a public high school teacher for 4 years. Prior to his stint in the public school, he taught at the School of Education in St Paul University Philippines – Tuguegarao for 4 years. Recently, he moved to Isabela State University where he also serves as the program chair of the Bachelor in Secondary Education.