For one hour, people are encouraged to 'switch off' for a brighter and cleaner planet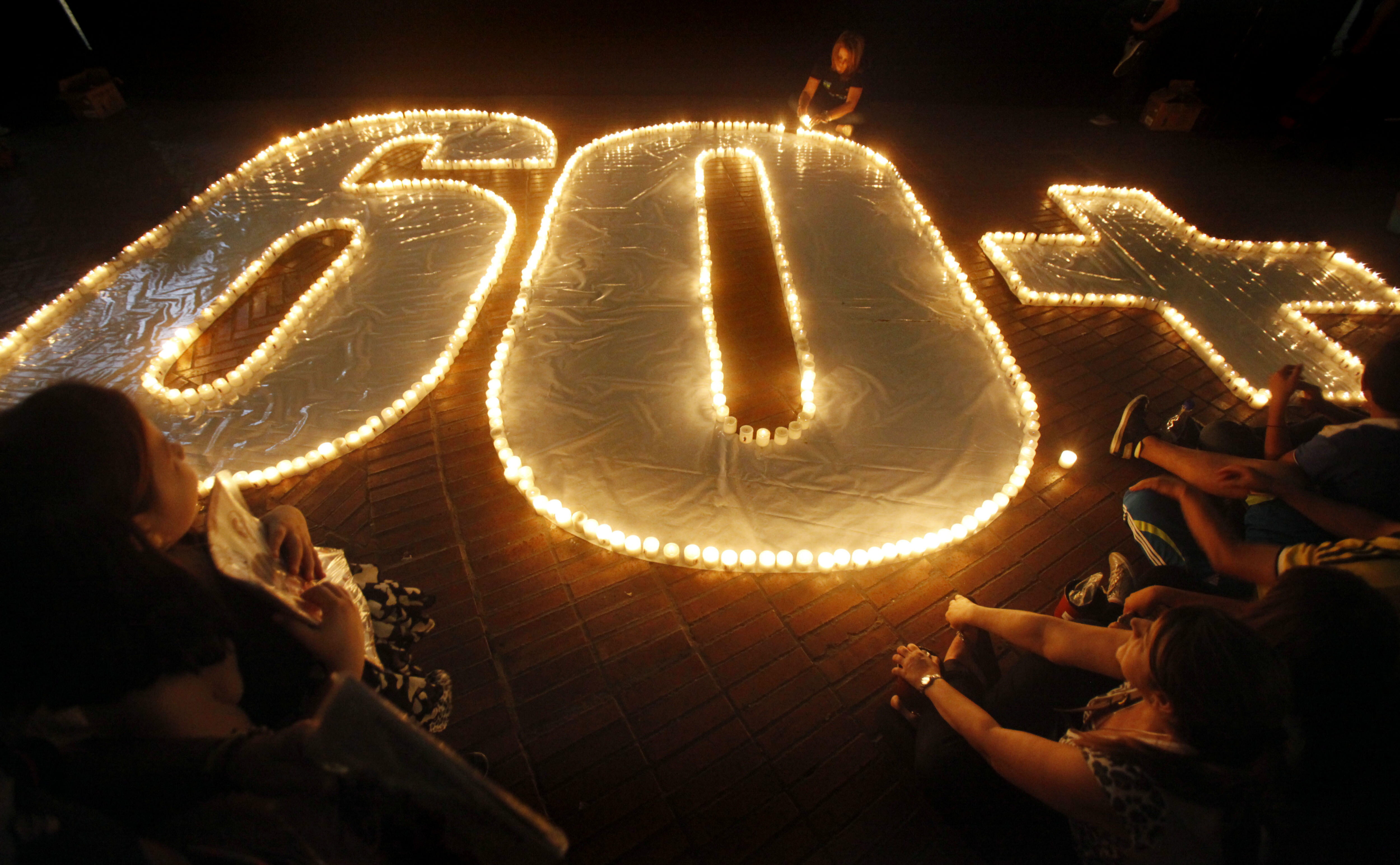 MANILA, Philippines – Homes and establishments across the country will go dark on Saturday evening, March 28 and it's not because of any power outage. The lights-out event is called Earth Hour and it will happen from 8:30 pm to 9:30 pm on March 28. 
If you've never heard of Earth Hour, you've probably been living in the dark. It's a global grass roots movement that aims to unite the world to take action for the planet against climate change. 
The Philippines has been an active champion of Earth Hour since 2008, with the participation of many known business establishments, schools, and individuals. In the country, the movement is led by the World Wide Fund for Nature (WWF). 
But it's more than just a global switch-off. In 2014, Earth Hour became of the world's largest crowdfunding and crowdsourcing movements, funding dozens of projects, including the construction of fiberglass boats in the Philippines. 
Department of Environment and Natural Resources Secretary Ramon Paje said that because the Philippines is one of the countries most vulnerable to climate change, it's no wonder Filipinos are the most active Earth Hour participants. 
"By adopting habits and lifestyles that lessen the burning of fossil fuels, we adapt to climate change. This is the essence of Earth Hour, the global switch-off, when we embrace the dark for at least an hour, so our future may become sustainably brighter," added Paje. 
The government is urging all Filipinos to participate in this year's Earth Hour and learn about the various climate change issues the country faces. 
Gift of light
This year, funds raised through Earth Hour will be used to provide portable solar lamps to remote communities in Palawan which are not connected to any source of electricity. 
"Solar lamps rely on the power of the sun, eliminating the need to buy fuel. We're teaching communities to veer away from fossil-fuels, the burning of which contributes to climate change," explains Climate Change Unit and Earth Hour Philippines head, Atty. Gia Ibay. 
Ibay added that the Gift of Light campaign will run for at least a year. WWF invites donors who want to provide solar lamps to log on to their website for more information.
The complex problem of climate change won't go away after an hour; but the organizers believe switching off from our usual wasteful habits and switching on to clean, renewable energy offers one possible way to a brighter tomorrow. – Rappler.com