Around 1,500 Tawi-Tawi youth join Rappler's workshop to tackle their province's biggest challenges with the help of social media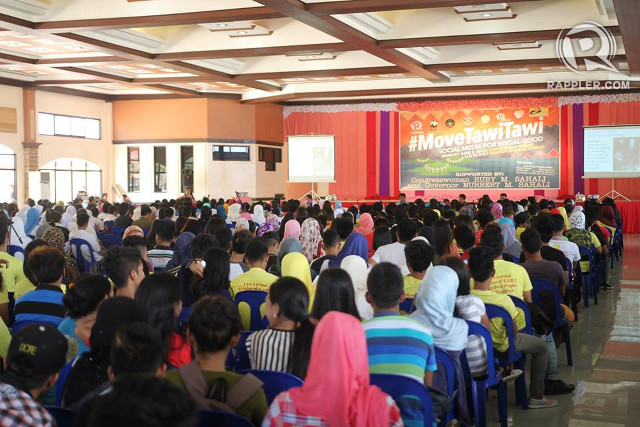 BONGAO, Philippines – The youth of Tawi-Tawi are ready for change.
At the southern tip of the Philippines, they took to social media to call for a bigger and brighter future for Tawi-Tawi.
"We want to #movetawitawi to empower young active citizens to create positive change," wrote a group of 8 young people from Tawi-Tawi during Rappler's MovePH workshop held on Monday, June 8, in Bongao town.
The event, "#MoveTawiTawi," drew around 1,500 students and young teachers from all over the archipelagic province.
The whole-day workshop was conducted with the support of the Philippine Marines, Worldwide Fund for Nature (WWF) Philippines, Youth4Nature, Tawi-Tawi Representative Ruby Sahali, and the provincial government of Tawi-Tawi.
Participants spoke freely about what they perceive to be the major challenges confronting Tawi-Tawi as it crests the waves of change. Though far from the capital of Manila (some islands are nearer to Malaysia), it too has been touched by modernization and the complications it brings with it. 
Its future is tied to the hotly debated Bangsamoro Basic Law and it struggles to break free from the stereotype of a conflict-ridden province.
Meanwhile, their population is growing and the younger residents of Tawi-Tawi are discovering the rest of the world through the Internet. 
After spotting the challenges, participants grouped together to think of solutions.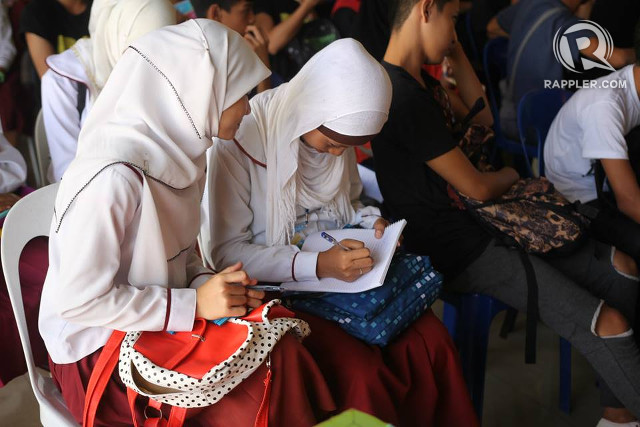 One of the major problems youth leaders identified was garbage management. The waterways of urbanized areas in Tawi-Tawi are choked by garbage, some said.
"Pag naligo ka na sa bridge, hindi ka mag-isa. May kasamang basura, tae (When you take a bath near the bridge, you are not alone. You are swimming with trash, feces)," said Keith Pon, a teacher in Bongao.
The trash problem was linked with the occurrence of dengue in some villages and "stressed out" citizens who have to put up with the stink every day.
To solve this, participants suggested a competition to award the cleanest villages and a school campaign to teach students how to segregate.
Another group said drug addiction is a rising threat to the youth of Tawi-Tawi.
Drugs like shabu have become so cheap, said a group from Simunul, that even elementary students are able to buy some. Addiction has led to higher crime rates in the province, especially crimes of robbery and killings, they added.
Rosemin Sahiron of Sibutu town spoke for the seaweed farmers.
Seaweed farming employs around 90% of Tawi-Tawi residents. But the low, fluctuating prices of the crop put farmers at the mercy of traders.
"The price should be increased. There should be a suggested retail price," she said in a mix of Filipino, Tausug, and English.
Costly transportation in Bongao, the most urbanized town in the province, has become a great burden for students and teachers, said Pon.
With no regulation, tricycle drivers are able to charge high fares. To fix this, Pon suggested the youth urge the local government to compel tricycle drivers to form an association. The association, youth groups, and the LGU can then come up with a fixed fare table to be displayed in all tricycles.
Student Jerimy Edubos wants to put an end to corruption during elections. He said candidates bribing residents with P2,000 for their vote is unacceptable. He also denounced political dynasties and candidates who do not care to inform voters about their platforms. 
Sustainable future
The youth participants presented their list of problems and solutions to officials and experts who also served as speakers for the event.
In attendance were Tawi-Tawi Representative Ruby Sahali, Dr Felimon Romero of WWF-Philippines in Tawi-Tawi, 3rd Marine Battalion Commander Lt Col Leo Frincillo, Police Senior Superintendent Elizalde Quiboyen, and Youth4Nature founder Terry Gonzales.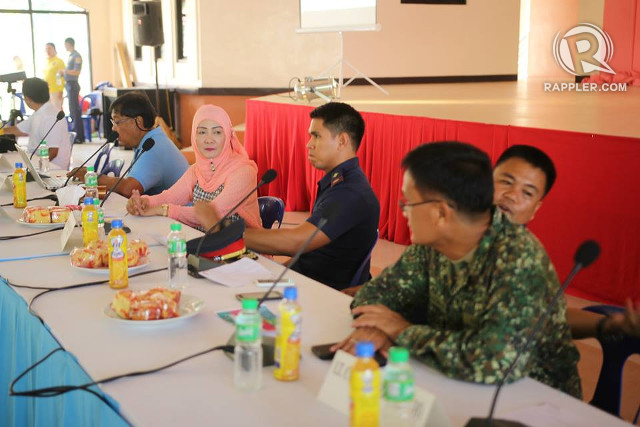 Romero, who talked about Tawi-Tawi biodiversity, used figures to impress upon participants the ecological significance of their province. 
Some 80% of green turtles in Southeast Asia nest in the beaches of the province, specifically in Turtle Islands.
Like the rest of the Bangsamoro region, Tawi-Tawi is home to 2,300 species of fish – the most diverse in the world, said Romero. Of these, 240 species are endemic or can only be found in Tawi-Tawi. 
Only in the province can one find the "rarest hornbill in the world," the Sulu Hornbill, he added.
Sahali spoke of the various development projects coming Tawi-Tawi's way such as two new garbage trucks to help alleviate the trash problem, water pipes to bring much-needed fresh water to major towns, and the plan to boost tourism.
"People say it's dangerous in Tawi-Tawi, it's chaotic in Tawi-Tawi. That's the stigma we are really trying to fight," she said.
Frincillo and Quiboyen explained the peace and security situation in the province – vital to the development that they want.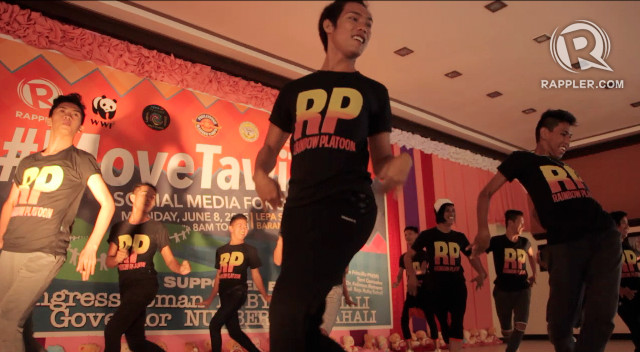 The battalion commander said that while Tawi-Tawi is "generally peaceful", some groups still target rich families and businessmen for kidnapping. The turbulent situation in nearby Jolo, Sulu does not help matters.
Gonzales explained responsible tourism, the kind of tourism her group, Youth4Nature, wants for Tawi-Tawi.  
"Responsible tourism includes respect of our local, natural resources, cultural heritage, and human values. While we promote Tawi-Tawi on social media, we should let them know of the significance because one of our biggest attraction to tourists is our culture," she said.
The workshop was capped by presentations by Rappler's David Lozada and this writer. Lozada showed participants how social media activism can change their communities. He launched a call-out for Tawi-Tawi residents to join Rappler projects like MovePH, Project Agos, #HungerProject, #BudgetWatch, and #TheLeaderIWant.
This author gave a presentation on the importance of environmental journalism and how participants can use journalism to protect the ecological treasures of their hometown. – Rappler.com