But the Manila International Airport Authority says it wants to give due process to the airport personnel or they would be demoralized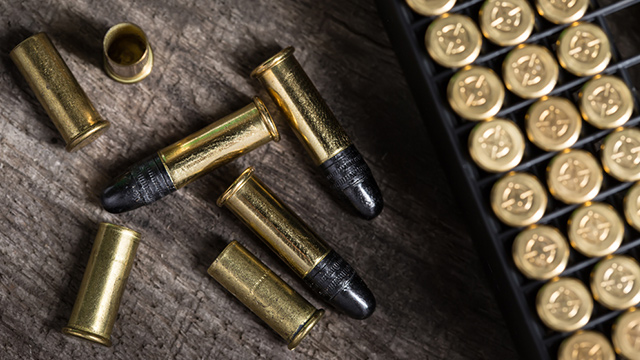 MANILA, Philippines – At least 40 personnel from the Office for Transportation Security (OTS) are under investigation for various complaints, as airport authorities face mounting criticism over recent cases of "tanim bala" or bullet-planting scam at the Philippines' premier airport.
On Monday, November 2, Manila International Airport Authority (MIAA) spokesman David de Castro sought to assure passengers that authorities are looking into the alleged scam, where bullets are reportedly dropped into the bags of unsuspecting passengers so airport personnel can attempt to extort money from them.
At least 5 people have been arrested in recent days for allegedly carrying bullets inside their bags. (READ: How to curb 'laglag-bala' modus and airport extortion)
The cases have angered the public, with some lawmakers slamming airport authorities for creating a "climate of fear" among passengers at the Ninoy Aquino International Airport (NAIA) – which has only recently been removed from the list of the world's worst airports.
De Castro said OTS personnel facing complaints from passengers will have their access passes revoked as part of protocol. 
But he also stressed that the MIAA has the responsibility to ensure due process in the investigation and protect their workers' rights.
"They will be demoralized if we remove them immediately from their posts," he said.
For its part, the Department of Transportation and Communication (DOTC) said it will study the structure of aviation security, set up additional closed circuit television cameras, and change handling procedures. (READ: Gov't won't tolerate 'laglag bala' – Abaya) 
Why an 'autonomous' security group?
The incidents at NAIA, which have also caught international attention, have prompted calls for the resignation of erring airport personnel and MIAA general manager Jose Angel Honrado.
In a statement, Vice President Jejomar Binay called for the relief of OTS personnel involved in the alleged bullet-planting scheme.
He also wanted a review of the executive order creating the OTS, citing "overlapping functions" between the OTS and the Aviation Security Group (AVSEC) of the Philippine National Police (PNP).
"On its face, there are overlapping functions concerning airport security.  We have AVSEC of PNP that is supposed to have operational control over security concerns in our airports, and yet you have an autonomous agency under the DOTC supposedly having sole authority over airport security," he said.
Meanwhile, Senator Grace Poe called on Honrado to end the cases of bullet-planting incidents within a week or resign.
"The number of cases where passengers are being detained for allegedly concealing bullets in their bags have grown exponentially like there's a deliberate plan to victimize poor, unsuspecting passengers for extortion. This is unacceptable, and Mr. Honrado should be able to stop this within a week," Poe said. 
Several other lawmakers have called for a probe on the issue. Last week, Senator Cynthia Villar filed her proposed Senate Resolution 1610, calling for an inquiry into complaints against OTS personnel. 
In September, Senate Pro-Tempore Ralph Recto filed a resolution calling for a probe into the alleged scam. Senator Miriam Defensor Santiago has responded to a change.org petition asking her and Poe to look into it as well. 
Senate Majority Leader Alan Peter Cayetano is also set to file a complaint against airport officials before the Ombudsman on Tuesday, November 3. – Rappler.com