Political scientist Aries Arugay proposes 5 political reforms that could improve the quality of institutions and Philippine democracy – among them, election of a straight ticket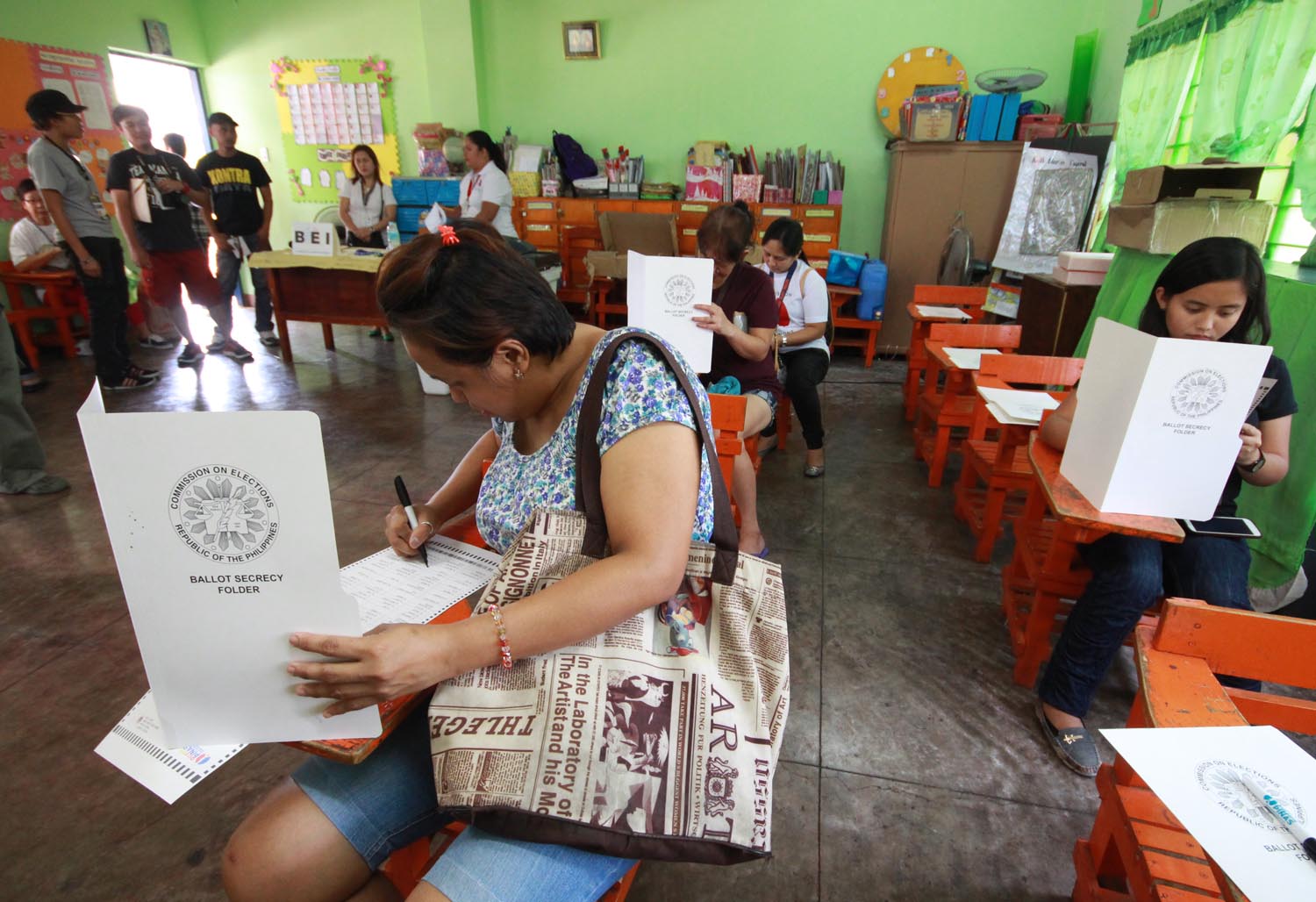 MANILA, Philippines – A new administration coming in the second half of the year could be an opportunity to improve participation and Filipinos' access to the country's political institutions, a political scientist said.
In a forum held at the University of the Philippines-Diliman on Thursday, February 18, associate professor Aries Arugay proposed several reforms that could help the Philippines improve political and social integration, and allow the government to be more responsive to citizens' demands, particularly in their role in policy-making. (READ: Upgrading democracy in the Philippines)
Arugay pointed out that discussions on charter change or reforms in the Constitution often revolve around the issue of term limits. But another way of looking at it is to consider it an opportunity to improve political representation.
"Masyadong exclusive ang political participation (Political participation is too exclusive)," Arugay said. "Citizens only get to participate during elections."
He added, "The Philippines seems to be trapped in a gray zone. It's not consolidating democracy, but not veering towards authoritarianism."
To improve Philippine democracy, Arugay proposed 5 political reforms:
Have voters elect a straight ticket and allow reelection for a president

Give the vice president a more defined role

Limit or change the powers of the Senate

Create a constitutional court separate from the Supreme Court that will preside solely over constitutional issues

Spell out in the Constitution restrictions on campaign finance
Presidency, vice presidency
For the presidency, Arugay suggested having voters elect a straight ticket instead of voting separately for the president and the vice president.
"Filipinos mix and match…it's like we're saying, 'We don't trust your vice president, we'll choose someone else,'" he said.
Arugay also proposed considering whether it would be feasible to allow a sitting president to be reelected, although not in consecutive terms, similar to Chile's Michelle Bachelet. Bachelet served her first term from 2006-2010, and was reelected in the 2013 polls.
The role of the vice president could also be more clearly defined, Arugay said. In the United States, for instance, the vice president presides over the Senate.
"May trabaho talaga," Arugay said. (There's real work given.)
Other branches of gov't
For the legislative branch, Arugay proposed reassessing the value of the Senate. He noted that a second chamber's role was always to temper the power of the lower house.
The Senate's power can be changed or limited so it does not have the same or equal powers as the House of Representatives, Arugay suggested.
He also proposed the creation of a constitutional court, or a court separate from the Supreme Court, that will have jurisdiction over matters concerning constitutionality.
To allow more access to participative governance, Arugay said restrictions on campaign finance should be spelled out in the Constitution.
"If democracy is costly, its quality cannot be reassured," he said.
Initiatives for citizens to directly participate in public policy should also be encouraged. Arugay said democracy seems to be collectively exercised only during elections. But the public, he said, should be given the chance to collectively propose certain bills through direct democracy mechanisms.
"Wala pang Constitution that really came from the grassroots," he added. (There has been no Constitution that really came from the grassroots.) – Rappler.com