Evasco, mayor of Maribojoc and a former NPA rebel, says he has not yet spoken to Duterte about the offer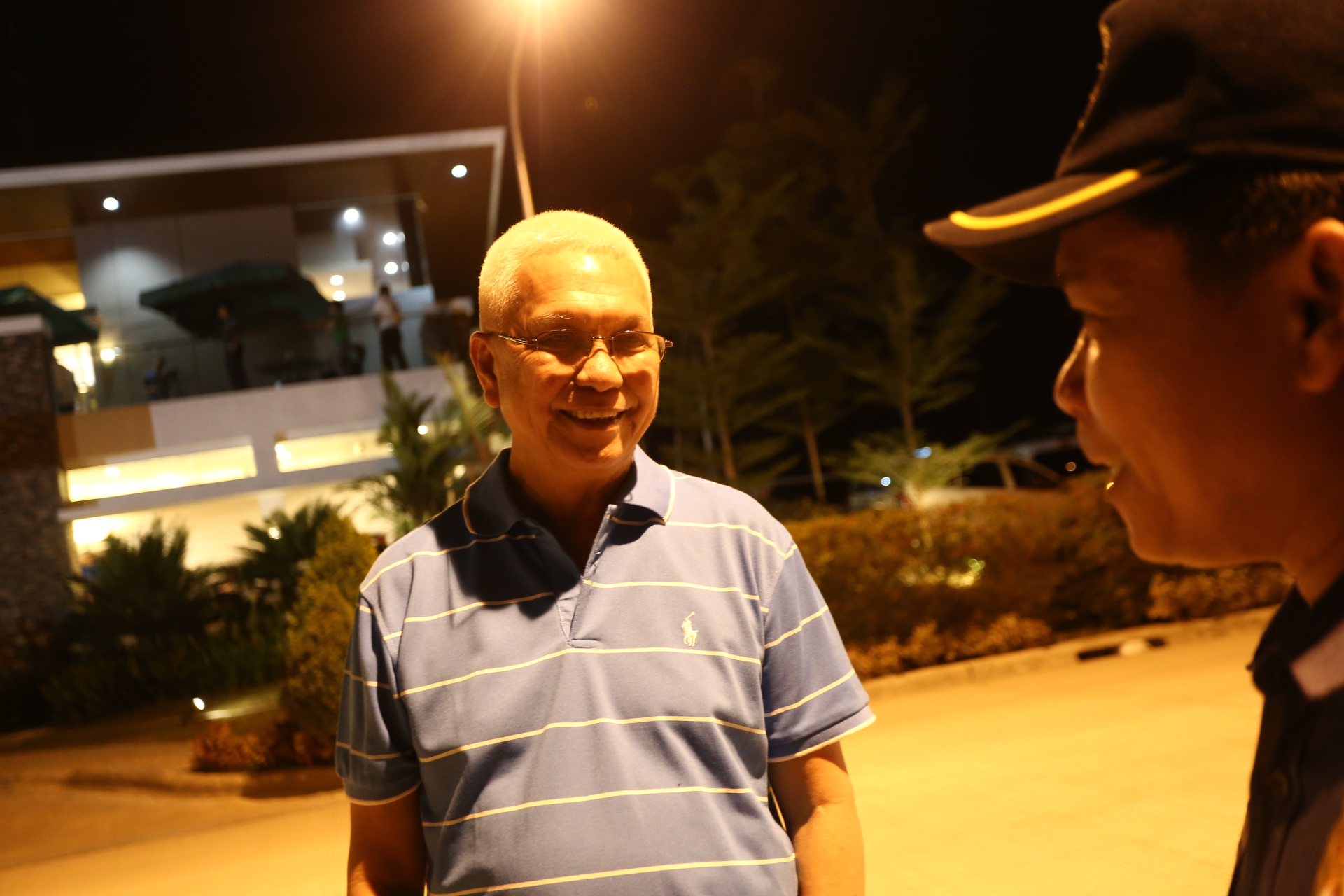 MANILA, Philippines – Rodrigo Duterte is considering his presidential campaign manager Leoncio "Jun" Evasco for the position of Secretary to the Cabinet.
Duterte told media on Saturday night, May 21, that Evasco would be better suited to the job than to the position of Interior Secretary.
A few days before, rumors were circulating that Evasco was asked to head the Department of the Interior and Local Government, a rumor that Evasco and Duterte's camp denied.
The position Duterte is offering to Evasco is a powerful one. Under President Benigno Aquino III, the post of Cabinet Secretary was revamped such that the secretary facilitates the identification of priority areas for the final approval of the President.
The Cabinet Secretary heads a group within the Office of the President that organizes Cabinet meetings and makes sure that directives made in these meetings are implemented.
He or she is in charge of recommending targets and performance indicators and coordinating with Cabinet clusters to check on these.
The Cabinet Secretary also gets to represent the President in meetings to speed up inter-agency action.
Speaking to Rappler, Evasco said he has not yet been formally offered the position. He is not keen to take on any Cabinet position at the moment, he added.
"At this stage in my life, I could still be of help but I would rather go on other things in accordance to my frame of having an easy life as a farmer," he said.
Asked what may convince him to take on the job, Evasco said he would wait for a conversation with Duterte.
"Mag-usap muna kami ni Mayor (I'll talk with the Mayor first). If he wants me to help, I can suggest other things to help him," said Evasco.
Evasco has been Duterte's trusted man since the 1980s. They had met in prison, while Duterte was a city prosecutor and Evasco a New People's Army rebel. (READ: Bohol: The rebel mayor who said no)
Evasco, before getting elected as mayor of Maribojoc, Bohol, served as Duterte's chief-of-staff and campaign manager for his mayoral bids. – Rappler.com