TV5 anchor Ed Lingao's post critical of plans to allow a Marcos burial at the Heroes' Cemetery supposedly violated the site's community standards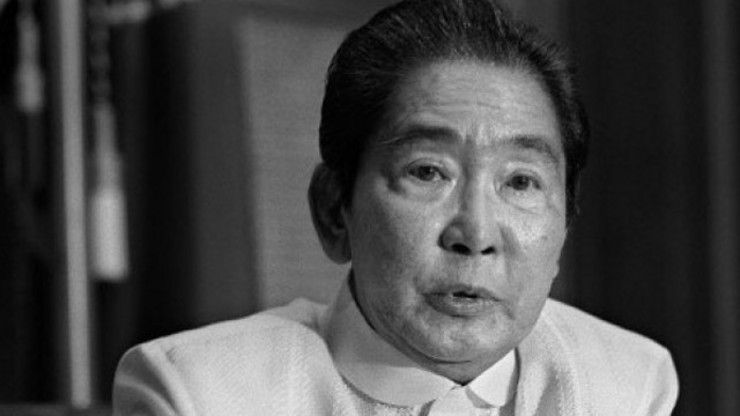 MANILA, Philippines (UPDATED) – Facebook has taken down a television anchor's post critical of plans to allow the burial of dictator Ferdinand Marcos at the Libingan ng mga Bayani (Heroes' Cemetery), supposedly because the post violated the social network's community standards. 
"I have just been informed by Facebook that they have removed my post on the Libingan issue because I violated Facebook community standards. Are they serious? It makes you wonder if the Facebook reviewers even read what they strike down," TV5 anchor Ed Lingao wrote on Wednesday, June 1.
On May 24, Lingao wrote a Facebook post in response to president-elect Rodrigo Duterte's plan to allow the late dictator Ferdinand Marcos to be buried at the cemetery. The announcement triggered widespread opposition from several sectors, including the relatives of those buried there.
Lingao had questioned the basis for Duterte's reasoning that allowing a Marcos burial would begin a "healing" process that would allow the Philippines to move on over the divisive and controversial issue.
But the journalist pointed out that an estimated 10,000 people were victims of human rights abuses under the Marcos regime, and an estimated $10 billion dollars were stolen by the family during their years in power.
"So really, who should move on and allow healing? The thousands who were victimized? The prosecutors still looking for another 5 billion dollars in hidden wealth? Or a family that chooses to ignore all this by funding a macabre quarter-century spectacle at the family mausoleum in Ilocos because it simply wants the patriarch buried as a hero. Who is really holding the nation hostage here? And so, really, who should move on?" Lingao wrote.
The post has since been removed by Facebook.
Lingao also said that a follow-up post on his account, where he described the comments he received on the original post, was also deleted.
On Wednesday afternoon, Lingao reposted the first post. But he has since been blocked from making further posts on his Facebook account for at least 24 hours.
Meanwhile, journalist Inday Espina-Varona said that her brother, Nonoy Espina, and other colleagues from media also found their Facebook accounts suspended after sharing Lingao's post.
"Why? Because of an apparent deluge of Marcos troll complaints after a page they are part of shared Ed Lingao's recent post on the family of the late dictator," she wrote.
According to Facebook's community standards, the following kinds of posts are not allowed on the social network, and may be removed by site administrators: hate speech, violence and graphic content, nudity, bullying and harassment, direct threats, attacks on public figures, criminal activity, sexual violence and exploitation, dangerous organizations, regulated goods, and self-injury, among others.
Content reviewers look over posts reported for violating community standards.
The site, however, said that the number of reports on a particular post "does not impact whether something will be removed," and added that it does not remove content "simply because it has been reported a number of times." – Katerina Francisco/Rappler.com