The M/V Belle Rose runs aground on Monad Shoal off Malapascua Island, famous for the presence of thresher sharks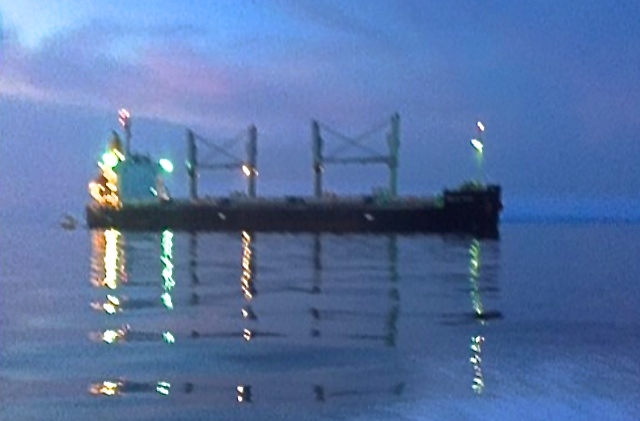 MANILA, Philippines – A foreign cargo vessel damaged nearly half a kilometer of coral reefs when it ran aground on a popular dive spot off Cebu, the Philippine Coast Guard said on Tuesday, June 14.
A PCG  said the Panama-registered M/V Belle Rose damaged an estimated 483 meters of coral reefs on Monad Shoal in Malapascua Island, Daanbantayan, Cebu, on Monday, June 13. 
Monad Shoal is famous among divers worldwide as it is one of the few places where they can observe thresher sharks. Thresher sharks come to the shoal which is a "cleaning station" or thriving with sea creatures that feed on the sharks' parasites.
The PCG said that based on the initial assessment of its divers, there were "no signs of oil spill" from the vessel.
The PCG  said it has ordered removal of the  29,104-ton  vessel. An 8-member team dispatched by the company was headed to Cebu to begin salvaging operations.
"Mr Juniel Chan, manning agent of M/V Belle Rose, has already coordinated with a salvaging company," PCG said. 
The M/V Belle Rose, which carried cement and 20 people, ran aground about 4 nautical miles southeast off Malapascua Island at 3 am on Monday route to San Fernando port in Naga, Cebu, from Japan.
The cement cargo had been transferred to another vessel and brought to its destination in Cebu.
The foreign vessel is registered under Alpha Ship Management Corporation – Rappler.com