Cebu City mayor-elect Tomas Osmeña makes the announcement on Facebook. He congratulates Cebu police for tracking down Jeffrey 'Jaguar' Diaz.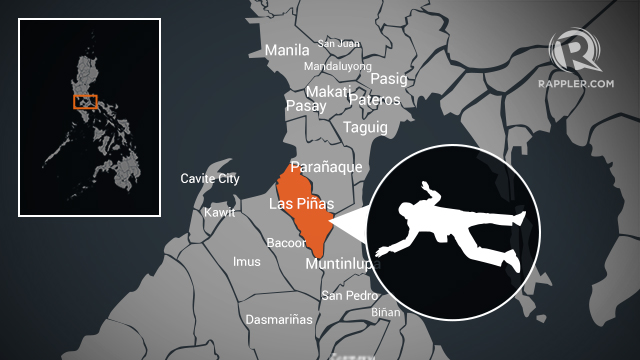 CEBU CITY, Philippines – Cebu's "top drug lord" was killed in police operations in Las Piñas around midnight Saturday, June 18, incoming Cebu City mayor Tomas Osmeña announced.
"Cebu's top drug lord, Jaguar, is dead. Neutralized in a Las Piñas raid by Cebu police less than an hour ago," Osmeña said in a Facebook post.
Jeffrey "Jaguar" Diaz and one his bodyguards were killed  in operations that involved Cebu police, the mayor-elect said.
"He was tracked there by the Regional 7 Intelligence Division headed by Colonel Rex Derilo and Regional Special Operations Group-7 headed by Brgy Labagnon's very own Colonel George Ylanan," Osmeña said.
Diaz reportedly moved to Metro Manila and rotated between several safehouses in the area. 
Osmeña dismissed the earlier statement of Diaz that he was "retiring" from the drug trade, following the victory of President-elect Rodrigo Duterte.
"His statement that he was retiring was false. Surveillance revealed that he was setting up a new base of operations in Luzon. Cebu exports many things, but we will not export that," the mayor-elect said.
He ended his post with "Happy weekend" and a smiley emoji.
Diaz had told The Freeman that he was ready to stop dealing drugs and that he would surrender to Duterte, who has made it a top priority of his administration to fight drugs and crime.
Diaz, who lived in Duljo-Fatima, in Cebu City, said he first thought of leaving the drug trade when his wife was arrested in 2013. He also apologized to the victims and said he was willing to help police in intelligence operations.
"I really meant to stop dealing drugs because everything that God has given me, a proper house, enough food to eat, is enough. What else do I have to ask for?" he told The Freeman.
According to a report in Cebu Daily News, Diaz was set to surrender but on condition that he would do so at the Philippine National Police headquarters in Camp Crame in Quezon City, and not in Cebu.
Rappler reached out to Region 7 police for a statement, but have not received a reply as of publishing time. 
Diaz is the latest of several drug pushers in the region killed or arrested after Osmeña offered a P50,000-reward for police officers who kill criminals in the line of duty.  (READ: Cebu City: Mayor Osmeña, who 'inspired' vigilante killings, is back) – Rappler.com