The Department of Health's regional offices are told 'to really prioritize community-based rehabilitation centers' in the country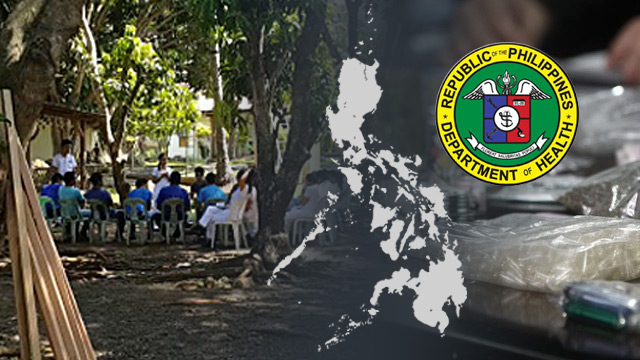 ILOILO CITY, Philippines – With the intensified crackdown on drugs under the Duterte administration, how will the health department's new leadership approach drug rehabilitation in the country?
Health Secretary Paulyn Ubial said she plans to scale up community-based rehabilitation, taking a cue from Davao City's experience.
"A long time ago, Mayor [Rodrigo] Duterte… established a very good community-based rehabilitation program. Not all drug dependents have to be residential or have to be committed to a facility," she said on Tuesday, July 5, during a press conference in Jaro, Iloilo City.
Ubial revealed regional offices have been given a marching order "to really prioritize community-based rehabilitation centers" in the country.
"I think our treatment and rehabilitation centers which are trained on this know how to go about it. It's just a matter of getting LGU [local government unit] cooperation and participation, kasi malaki ang role ng LGU (because the LGU plays a big role)," she added.
What's the program like in Davao?
Ubial, a former regional director of the Department of Health (DOH) in the Davao Region, said it's like a parole program wherein a drug addict who surrenders reports to his or her barangay officials everyday.
"We do random drug test, any time that they report, they can be tested. If they test positive, they have to undergo screening by our doctors, and if need be, they have to be committed to facilities. Not all who surrender will be automatically committed to a facility," she explained.
The program also includes after-care, with government continuing to support a "graduate" of the treatment and rehabilitation center even after he or she returns to the community. (LOOK: Davao City's rehab centers for drug addicts, youth offenders)
"Ganoon experience namin sa Davao (That is our experience in Davao), which I will bring to a nationwide scale, now that the President has really made [the] drug problem the [centerpiece] of his administration," Ubial said.
Scaling up the program would entail the training of LGU and barangay officials who will facilitate community-based rehabilitation services – something that Ubial said they plan to do.
The health department will tap LGUs and non-governmental organizations to help in assisting patients who may not be accommodated by existing treatment and rehabilitation centers.
With more drug addicts expected to surrender under the Duterte administration, Ubial said their short-term solution would be something like the education department's voucher program.
"What we intend to do is, private facilities can expand [and] admit some of the patients, but government will pay for their residential treatment," she explained.
For the long term, Ubial said they're looking at converting some facilities into treatment and rehabilitation centers soon, in collaboration with LGUs. The DOH will shoulder the centers' operating expenses, and LGUs will provide the personnel.
The health department's Health Facilities Enhancement Program has a P26.87 billion allocation in the 2016 budget. Of this amount, P18.96 billion is for the construction, expansion, rehabilitation, and repair of health facilities, including dangerous drug abuse treatments and rehabilitation centers.
Operation of dangerous drug abuse treatments and rehabilitation centers*

| | |
| --- | --- |
| Technical support services | Hospital services |
| P634.37 million | P267.46 million |
*based on 2016 GAA
– Rappler.com