The Philippine president gives law enforcers in Mindanao a pep talk: 'Take solace in my statement, I'll be there for you.'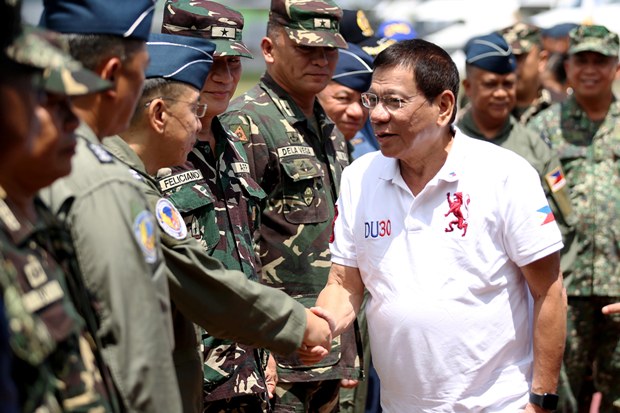 ZAMBOANGA CITY, Philippines – Philippine President Rodrigo Duterte said he will need more soldiers and policemen to fight the phenomenon of urban terrorism.
"It's about 20. Wala akong pera (I don't have money). Mga 10 siguro (Around 10) for additional soldiers on the ground," he said to an audience of law enforcers on Thursday, July 21, at the Western Mindanao Command Headquarters in Camp Navarro, Zamboanga City.
"Plus, I would need about 3,000 policemen to meet the challenges of urban terrorism. We are in a transition," Duterte added.

It's not clear if he meant 20,000 new law enforcers and 10,000 additional soldiers or he was referring to the budgets needed for the additional manpower.
But he said more law enforcers are needed in order to put an end to "embarrassing" terrorism in the Philippines.
"As a nation, it has started many, many years ago – para tayong sinasampal (It's like we are being slapped). Every time there is foreigner executed or local…It embarrasses the country and all soldiers and the policemen," said Duterte. 
"One day, we'll just have to decide, and one day, we just have to say we'll finish everything. 'Di pwedeng araw-araw sampalin tayo nang ganito (We can't be slapped like this everyday)," he added.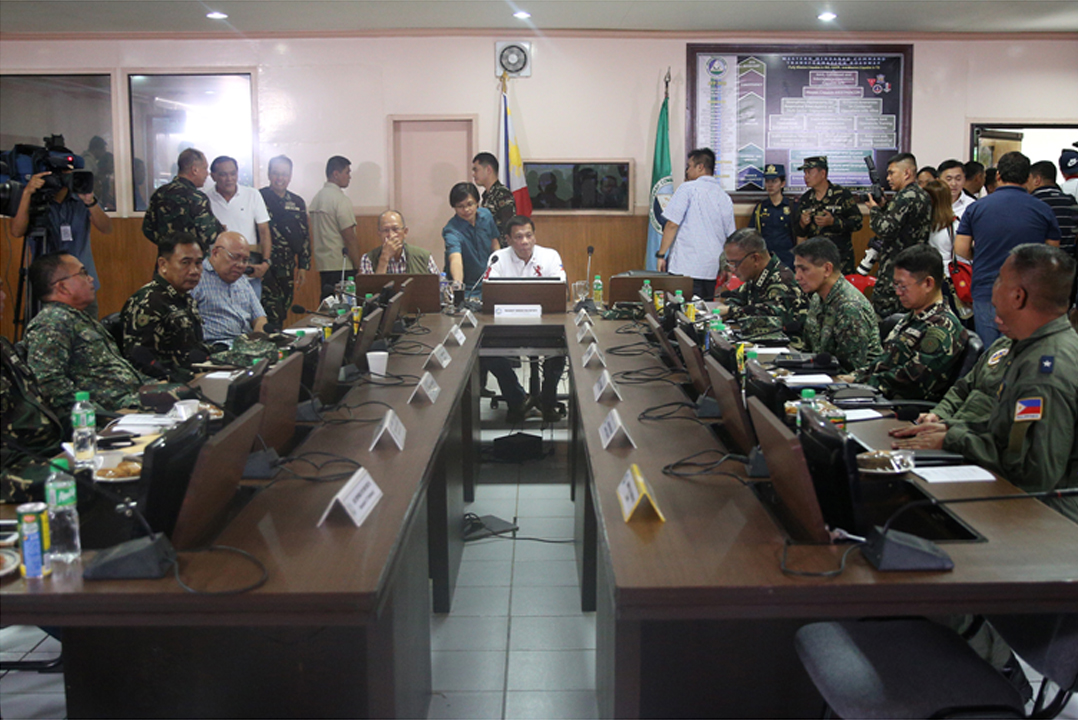 At the start of his speech, he said his administration "will go ahead with increases of soldiers, police, and military including PDEA (Philippine Drug Enforcement Agency) and law enforcement agencies like NBI."
But it may have also been possible that Duterte was referring to increases in the salary of these law enforcers. 
Whatever the "increase" he was referring to, he said it could take effect this year, 2016.
"Dahan-dahan tayo. Wala masyado pera. (Let's take it slow. We don't have much money) I entered the presidency midstream, I have to make do with what's available pero uunahin ko kayo (but I will put you first)," he said.
Improved AFP hospital
The President reminded soldiers of his promise to sell the presidential ship BRP Ang Pangulo, although he used the ship's old name, BRP Pag-asa. The old name was used during the time of former President Gloria Macapagal Arroyo.
Duterte said he planned to sell the ship in order to rebuild the AFP Medical Center, also known as V. Luna General Hospital.
"If somebody is willing to sell it (BRP Ang Pangulo) – you can be sure the proceeds will go directly – I will rebuild V. Luna (General Hospital)," he said in a mix of English and Filipino.
With the money from the ship's sale, Duterte may order the construction of another building.
"It will have everything – CT Scan imaging. I'll spend the money. We will improve the hospital, what is needed for immediate and urgent needs will be there," he said.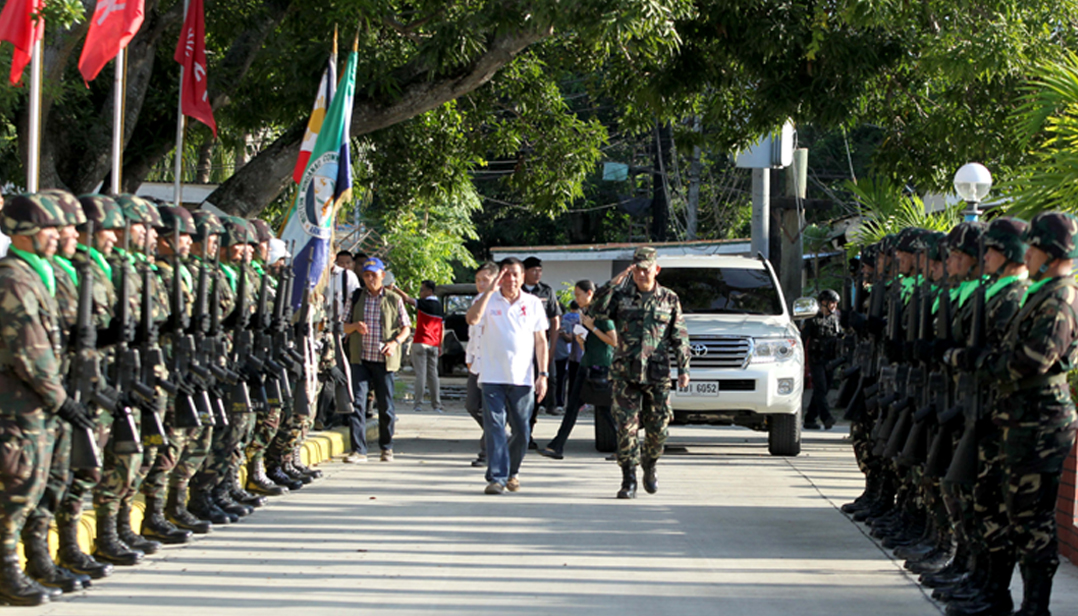 If no one wants to buy BRP Pangulo, he will order it converted into a hospital ship to be sent to conflict areas. 
"Gagawin ko 'yung hospital, lagay ko wherever the fighting is. Siraan ko yung loob, lagyan ko lang ng operating room," he explained.
(I will turn it into a hospital, I'll put it wherever the fighting is. I'll destroy what's inside and put an operating room there.)
'100% support'
During his shorter than usual speech, only around 12 minutes long, Duterte also gave law enforcers a pep talk.
"In the fulfilment of duty or the performance of your task or mandate, you will have my support – 100%," he said.
He reminded them of his promise to protect them should they face law suits in the course of doing their duty, particularly in the war against drugs. 
"I will not allow you to go to jail. Ako ang mauna. Akin 'yan… Wag kayo matakot. (I will go first. It's my responsibility. Don't get scared.) You may be charged. Take solace in my statement, I'll be there for you," said the President.
After his speech, Duterte visited 16 soldiers at the Camp Navarro General Hospital due to wounds from encounters in Basilan and Sulu.
Before visiting WESTMINCOM, Duterte visited Basilan to attend a briefing with military and police and to meet with local government officials.
There, he pleaded for peace with Mindanao-based groups, including terrorist group Abu Sayyaf. – Rappler.com