(UPDATED) Despite having 3 ailments, the 88-year-old former president accepts Duterte's offer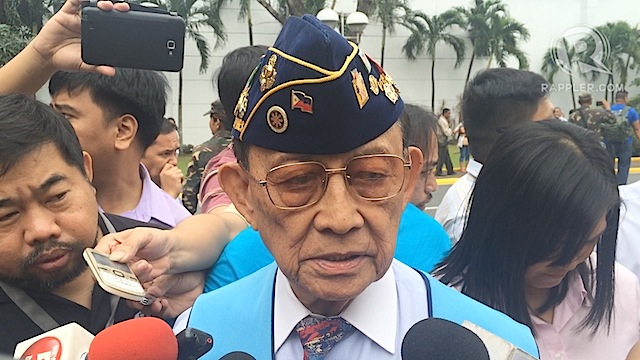 MANILA, Philippines (UPDATED) – He's in. Former president Fidel V. Ramos has accepted the offer of President Rodrigo Duterte to become special envoy for talks with China.
Ramos on Saturday night, July 23, confirmed to reporters his acceptance of the assignment, following a two-hour meeting with Duterte at the Marco Polo Hotel in Davao City.
"I have been cleared by my doctors at the Makati Medical Center," Ramos said.
The 88-year-old former president said he had 3 ailments. He said he has only one kidney, had a serious carotid operation, and has a new pacemaker.
Earlier, Ramos cited his age and other commitments as possible reasons for being unable to accept the assignment. Subsequently on Friday, July 22, Duterte said he was considering former interior secretary Rafael Alunan III as substitute.
Presidential peace adviser Jesus Dureza, who was part of the meeting, said key congressional officials and the National Security Council will be meeting with the Cabinet's security cluster.
The NSC, according to him, will offer guidance and suggestions for the Philippine plan of action in talks with Beijing. 
"I said before that there should already be a National Security Council," Ramos said.
Ties between Manila and Beijing have been strained by maritime disputes over the West Philippine Sea. An arbitral tribunal in The Hague recently ruled in favor of the Philippines, prompting China to say there can be no bilateral talks based on the ruling of the tribunal.
Duterte, however, told his audience in Maguindanao on Saturday, July 23, "If we can just have a settlement with them (China) despite the arbitral judgment, I think that we can get many benefits." – Rappler.com