Environment Secretary Gina Lopez says she will review permits given to the $5.9-billion mining project of Sagittarius Mines Incorporated in South Cotabato
MANILA, Philippines – "I really don't like Tampakan at all. Not a little, but you can put that in capital letters – AT ALL."
Environment Secretary Gina Lopez did not mince words on Wednesday, July 27, when asked by reporters about the $5.9-billion mining project of Sagittarius Mines Incorporated in South Cotabato.
"It's a 700-football field open-pit mine on top of rice fields and agricultural lands affecting 4 provinces and 6 rivers. Why do we even consider it? I don't like it at all," Lopez added.
She reiterated she will "never, ever allow" the open-pit mine as it is "immoral." (READ: Gina Lopez: Philippine Mining Act an 'unfair' law)
"For me it's socially unjust to allow business companies to make money and putting the lives of all the farmers there and the indigenous people there at risk."
But one reporter pointed out that the project has already secured a Declaration of Mining Project Feasibility. What remains a hurdle for the project is South Cotabato's ban on open-pit mining.
If the provincial government lifts the ban, how will Lopez stop Tampakan?
She vowed on Wednesday to review all permits given to the Tampakan project, and the criteria for the review, she said, will be the common good. (READ: DENR's Lopez: 'I won't allow people to suffer')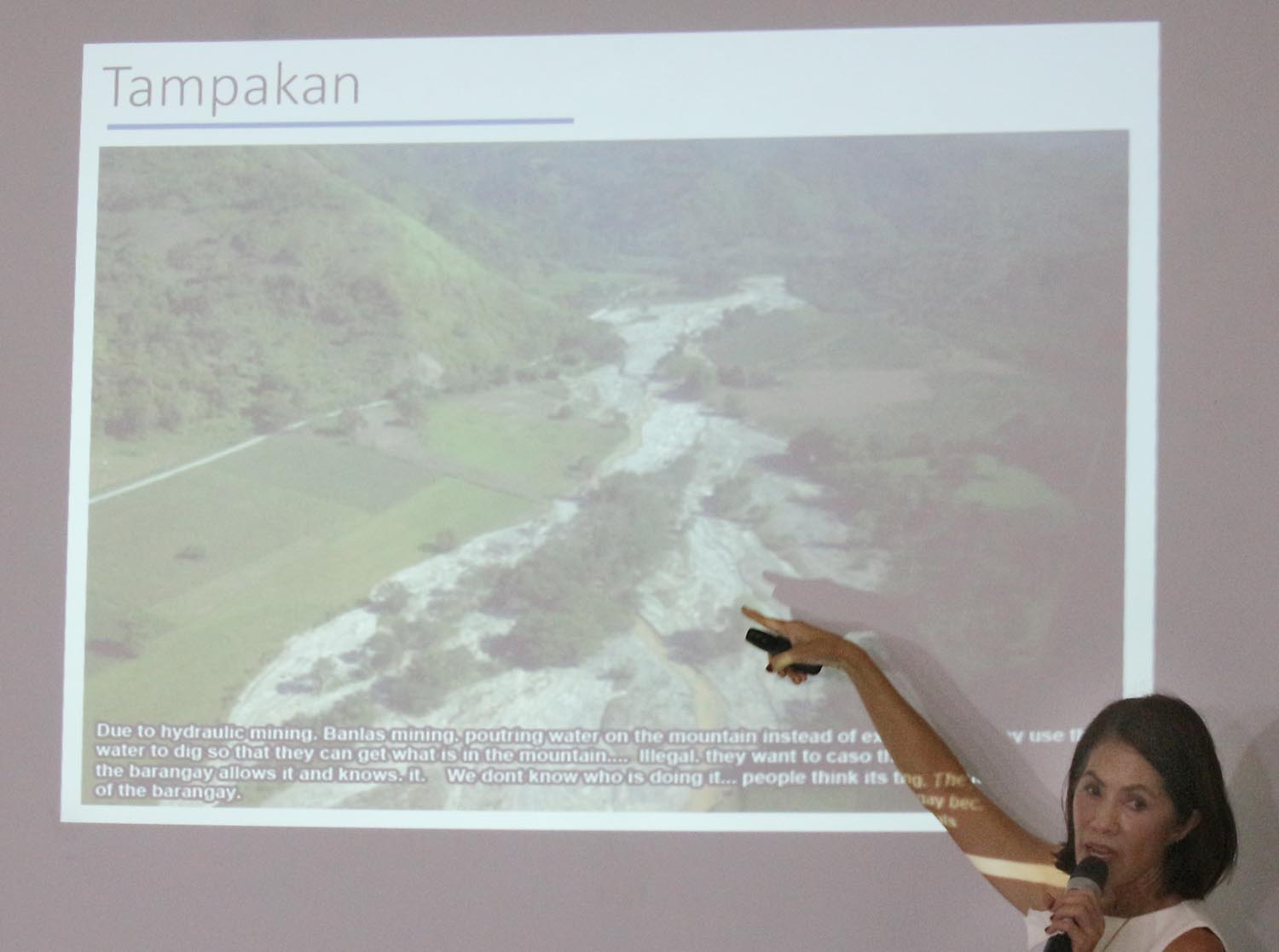 "Follow the law, protect the common good. That's my major criteria. Our farmers, fishermen, communities – what risk are they taking?"
In a separate interview on Wednesday, Director Leo Jasareno of the Mines and Geosciences Bureau said there are social and agrarian reform issues the Tampakan project should have addressed.
After all, the environmental compliance certificate granted to the project is "subject to certain conditions."
"Sa part ni Ma'am [Lopez], that is common good. Mayroon kang agrarian reform [on one hand], mining on the other hand. How do you resolve that? 'Yun 'yung issue," he explained.
(On the part of Ma'am, that is common good. You have agrarian reform, and mining on the other hand. How do you resolve that? That's the issue.)
He reiterated that the directive of President Rodrigo Duterte is to review all mining projects in the country, regardless of whether their permits were issued by the previous administration.
The Department of Environment and Natural Resources has already suspended the operations of 6 mining companies in Zambales and Palawan, and its ongoing audit is expected to end by mid-August. – Rappler.com