Palace Communications Secretary Martin Andanar says the new printing system for Philippine passports increases production speed by 35%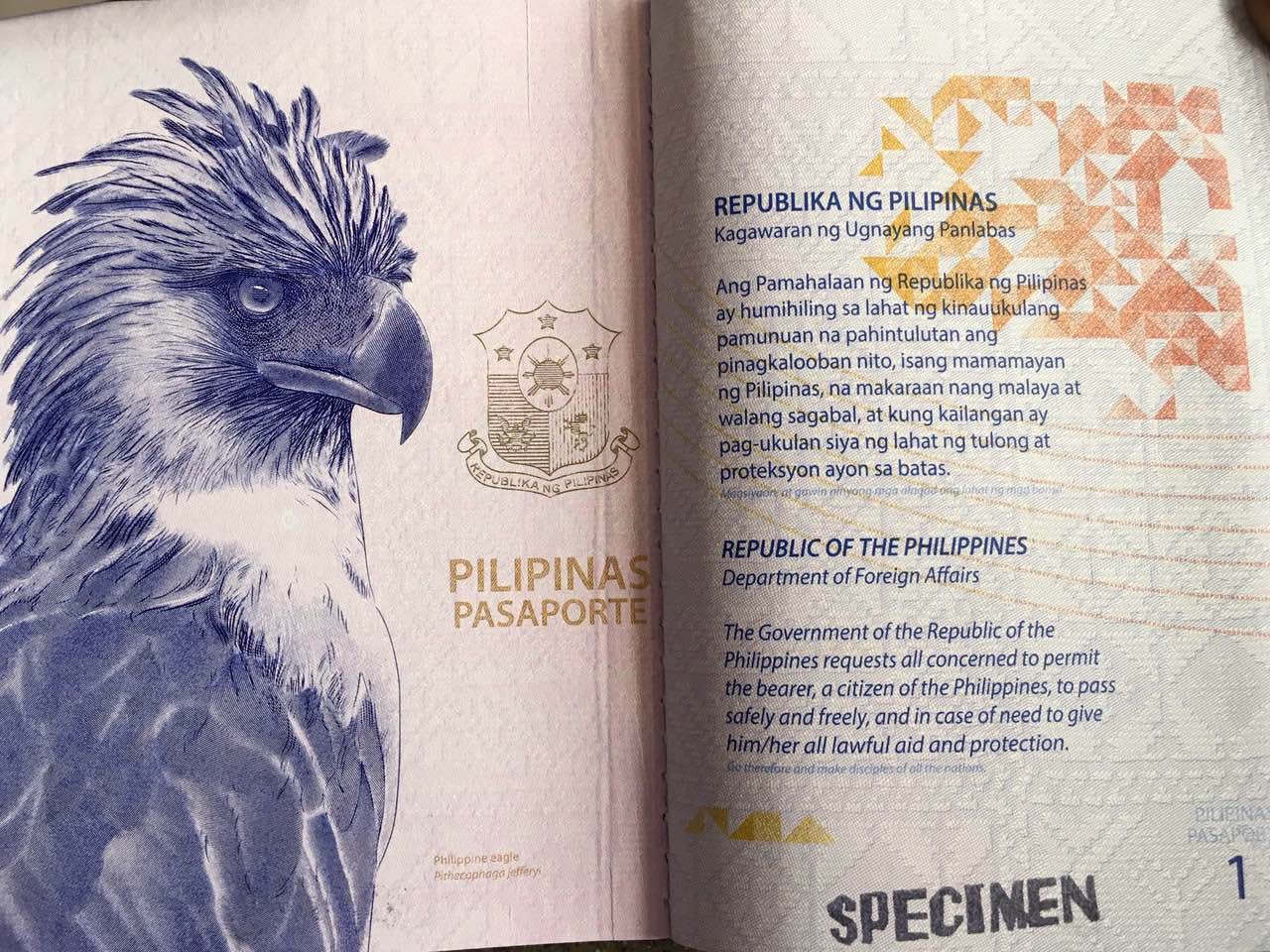 MANILA, Philippines – Starting Monday, August 15, the Philippines is set to issue new passports with added security features, which will be delivered in a shorter period of time from the production facility to the Department of Foreign Affairs (DFA).
Presidential Communications Office (PCO) Secretary Martin Andanar said in a statement that Filipinos who wish to apply for a passport will receive the "all new high-security passport" starting August 15.
 (READ: Speedy processing, durable passports eyed in 2016)
He said added security features have been placed, such as the upgraded security feature of the microchip to capture the personal data of the applicant, invisible ultraviolet (UV) fluorescent ink and thread, and elaborate design when subject to UV light.
Other changes include intaglio printing used for the printing of money as well as the printing of the coat of arms using optical variable illusion ink where color varies at different angles.
Andanar added that the new passport design promotes the country's regions.
Faster production speed
Aside from the upgraded features, the production of the new passports will also be faster. (READ: Extend passport validity, Duterte says in SONA 2016)
"The new APO printing system increases the production speed of the new passports [by] 35%," Andanar said.
Andanar, whose office supervises APO Production Unit Incorporated, said: "This means the new passport printing system results to delivery of passports from press to the [DFA] to an average of 5 days compared to 7-14 days previously."
By next year, Andanar said his office plans to cut the delivery period further.
"It is the objective of the PCO to keep on improving our printing processes so we can even hasten the delivery from our APO Lima Plant in Batangas to DFA within 4 days by 2017," the PCO chief said. – Rappler.com