(UPDATED) His visit to Brunei will be his first foreign trip as Philippine President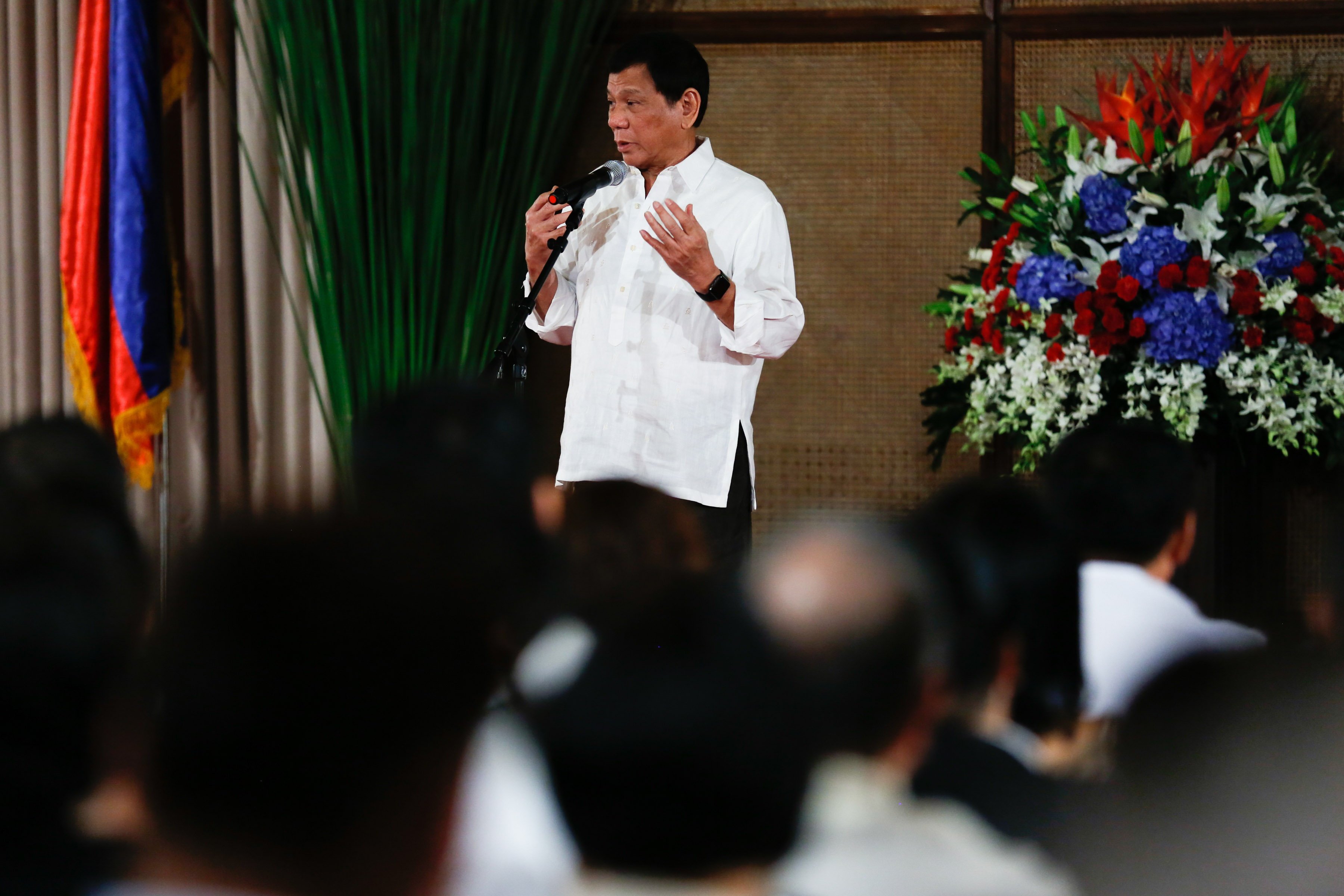 MANILA, Philippines (UPDATED) – President Rodrigo Duterte's first trip abroad as a head of state will be to Brunei.
Communications Secretary Martin Andanar confirmed that Duterte will visit the tiny oil-rich nation from September 4 to 5.
Duterte's Brunei visit will kick off his September 4 to 9 tour around Southeast Asia.
The Philippine President says he plans to personally thank the Sultan of Brunei, His Majesty Haji Hassanal Bolkiah Mu'izzaddin Wad'daulah, for "taking care" of the many overseas Filipino workers (OFWs) in the country.
"I'd like to thank the King of Brunei, a lot of Filipinos [are] there. One is to thank him for taking care of the Filipinos, providing jobs," said Duterte in a chance interview on Tuesday, August 23.
Duterte said he might also meet with OFW groups while in Brunei.
After Brunei, Duterte will fly to Vientiane, Laos to attend the ASEAN Summit from September 6 to 8.
He will then travel to Jakarta, Indonesia where he is set to meet with Indonesian President Joko Widodo. Duterte will be in Indonesia from September 8 to 9.
Previously, it was proposed that he tour the ASEAN sometime from August 23 to 30.
His ASEAN tour is set to be Duterte's first trip abroad as President. The ASEAN Summit will be the first international summit he will attend as a head of state.
The tour comes after the Philippines' victory over China in a historic case on the West Philippine Sea (South China Sea) dispute. Several other Southeast Asian countries also have claims in the disputed sea. 
Duterte has said he has no plans of bringing up the Hague ruling during the summit in order not to endanger chances of bilateral talks with Beijing. – Rappler.com