(UPDATED) The members of the European Parliament urge the government to investigate the killings and adopt 'specific, comprehensive policies and programs' in compliance with human rights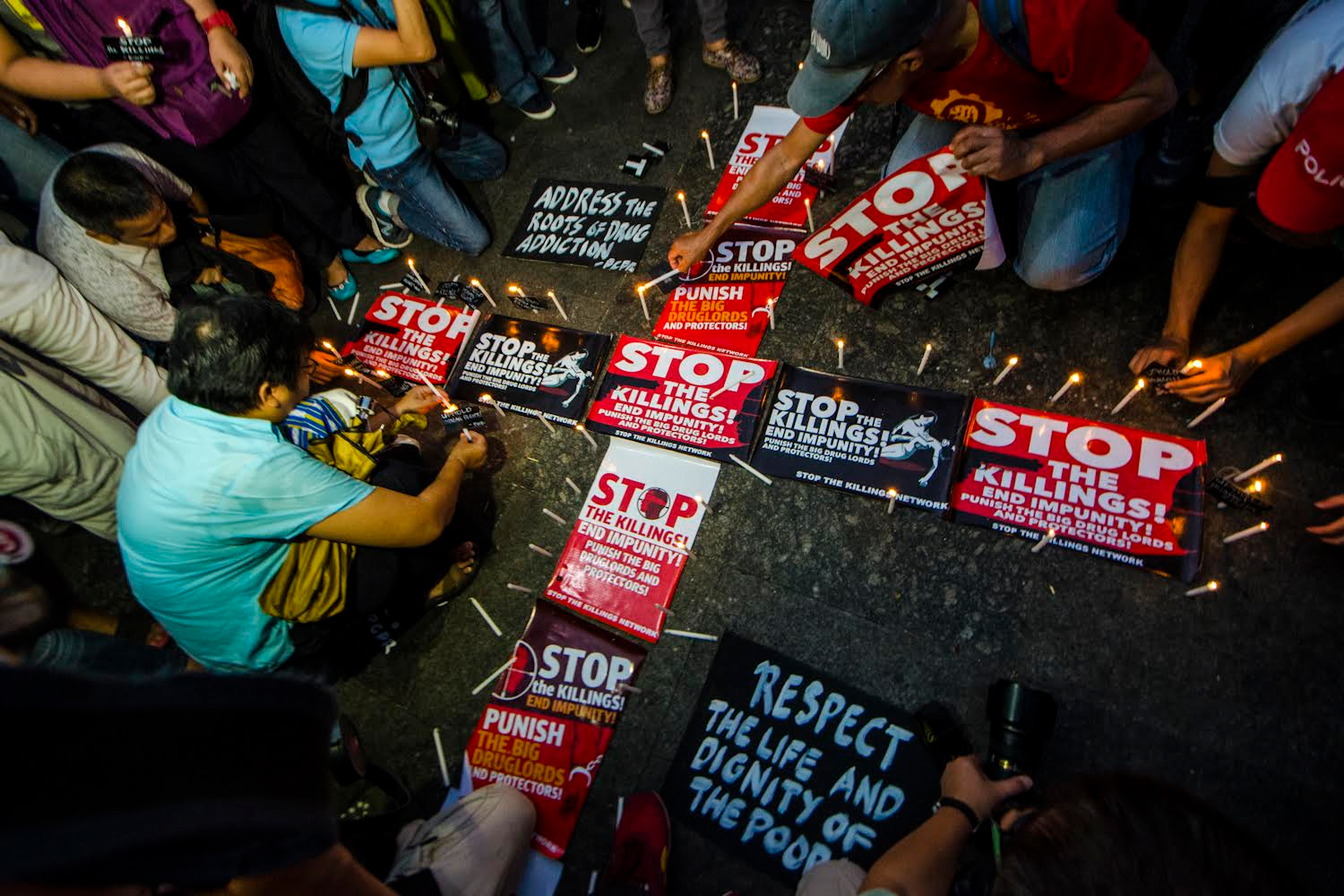 MANILA, Philippines (UPDATED) – The European Parliament (EP) has condemned the spate of extrajudicial killings in the Philippines, and urged the Philippine government to "put an end" to these killings that have left at least 3,000 dead in the crackdown against illegal drugs.
In a resolution voted on Thursday, September 15, the members of the EP (MEP) expressed alarm over the drug problem in the Philippines, as well as the thousands killed in the Duterte administration's bloody war against drug users and pushers.
"Drug trafficking and drug abuse in the Philippines remain a serious national and international concern, note MEPs. They understand that millions of people are hurt by the high level of drug addiction and its consequences in the country but are also concerned by the 'extraordinarily high numbers killed during police operations in the context of an intensified anti-crime and anti-drug campaign,'" the EP said in a statement.
Based on latest police figures, more than 3,000 people have been killed in the war on drugs since July 1. At least 2,000 were victims of extrajudicial killings.
The MEPs urged the Philippine government to investigate these killings, and to adopt "specific, comprehensive policies and programs" in compliance with national and international obligations and respect for human rights.
The MEPs also expressed their condolences to the victims of the September 2 blast at a Davao night market, and condemned the attack which left at least 15 people dead.
They also called on the European Union delegation to "monitor carefully" the state of lawlessness declared by the government following the blast.
Dialogue with leaders
The parliamentarians, in their resolution, also called on the Philippine government to "do everything in their power to stop the vigilantes, investigate all extrajudicial killings and prosecute all who have participated in these killings."
They also urged the Philippines not to reinstate death penalty, citing the country's pioneering effort in Asia to abolish capital punishment.
The resolution also called on "Member States, the High Representative of the Union for Foreign Affairs and Security Policy, The European External Action Service and the Commission, in line with the EU's Strategic Framework on Human Rights and Democracy to immediately raise the above mentioned concerns and recommendations with the Philippine's government."
The Philippine president was also urged to "to maintain and improve dialogue with leaders of international organizations and other nations," in light of his criticism of global bodies and world leaders, which included UN Secretary-General Ban Ki-moon, Pope Francis, and US President Barack Obama.
The full text of the resolution can be accessed at the European Parliament's website.
The European Parliament serves as the European Union's legislative body, with 751 parliamentarians directly elected by citizens of the 28-nation bloc, representing more than 510 million people. – Rappler.com