Rolando Acido was shot as he was stepping down from his car in Mati City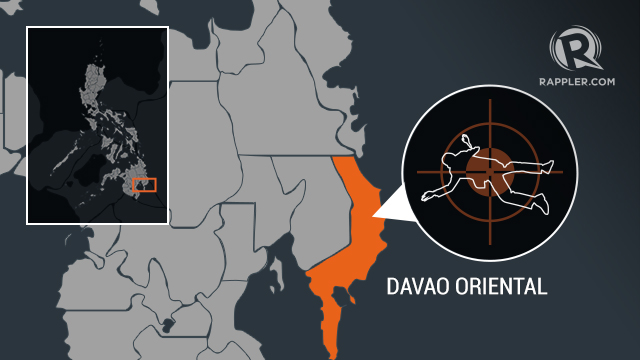 MANILA, Philippines – A Davao Oriental prosecutor was shot dead on Wednesday morning, October 26, by 2 men riding in tandem as he was on his way to the Mati Hall of Justice in the city of Mati.
Department of Justice (DOJ)  Undersecretary Erickson Balmes identified the victim as Mati City prosecutor Rolando Acido.
"Pababa sa car, papunta sa court, binaril. He succumbed to gunshot wounds caused by two persons riding in tandem," he told reporters. (He was getting down from his car when he was shot.)
Balmes said Acido was a half-paralyzed stroke patient who continued to work as city prosecutor.
Justice Secretary Vitaliano Aguirre II condemned the attack, calling it an "act of senseless violence" that will not be tolerated.
In a statement issued Tuesday, November 1, Aguirre said he has ordered the National Bureau of Investigation to conduct a probe.
"The Department of Justice extends our condolences to his family and relatives. We will not stop until justice is served," he added. – Rappler.com