(UPDATED) 'I don't know what to feel. The perpetrators want to silence us,' says a source close to the Rosales family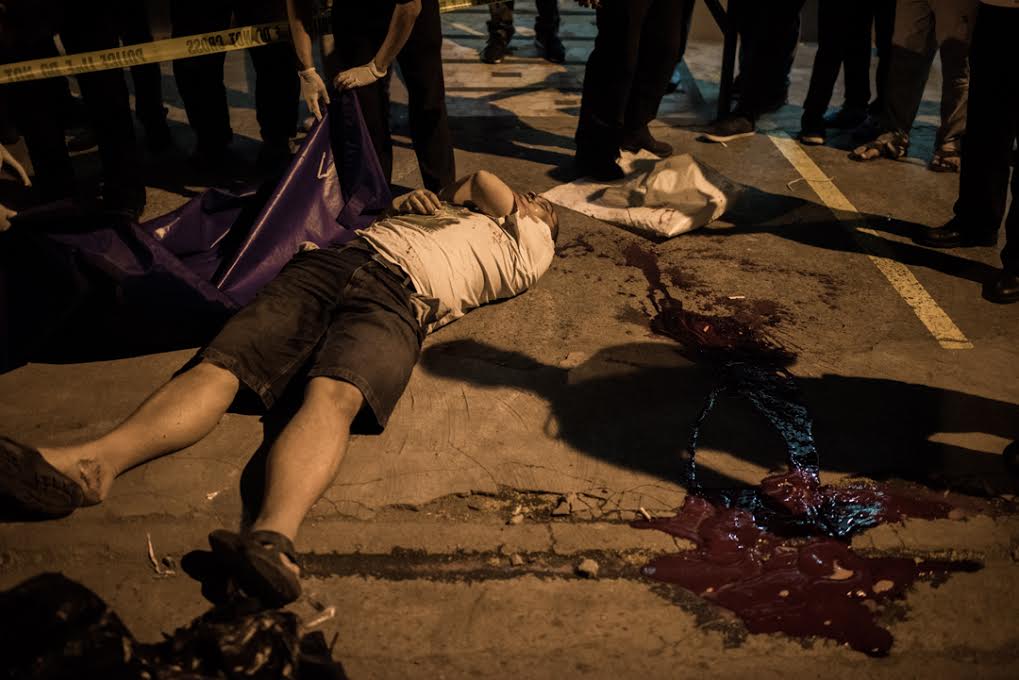 MANILA, Philippines (UPDATED) – "Sana ako na lang (I wish it were me)," Petronio "JR" Rosales Jr said in late July when his younger sister Lauren was shot in a jeepney in Makati City.
Lauren was his only sibling, a K-pop (Korean pop culture) fan who was the victim of an unknown gunman who pumped 3 bullets into her back during the early morning rush hour 3 months ago. (READ: Lauren Rosales: Don't remember her as the girl killed in a jeep) 
Little did JR – the elder brother who had difficulty accepting the death of his sister – know that he, too, would suffer the same fate. He was shot dead by an unidentified man at 12:25 am, Wednesday, October 26.
JR and a friend were waiting for a ride in front of the Dellherts Cafe Bar and Restaurant along Yakal Street in Barangay San Antonio, Makati when two men aboard a motorcycle arrived at the scene.  
One of the men then shot JR at close range, aiming at his left temple.
JR was wearing knee-length shorts and had Crocs slippers on when he was shot. It took 3 men to carry his heavy, dead body away from a pool of blood, and to lift it onto a waiting stretcher with a thin blue mattress.
Members of the Scene of the Crime Operatives recovered keys, cigarettes, and some cash from JR's pockets. Evidently, robbery was not the motive of the attackers.
Afraid
Someone close to the family said JR, who is based in the United Kingdom (UK), was only here in Manila to follow up on Lauren's Social Security Service (SSS) benefits. He was supposed to have left a long time ago to rejoin his wife in the UK.
"I don't know what to feel. The perpetrators want to silence us," said another who was also close to the family. "I'm numb. I fear for my own life," the source said, requesting anonymity out of fear.
The mother of both Lauren and JR is in shock. "Tulala siya (She was just staring into space). We couldn't talk to her," the source said. The entire family is afraid.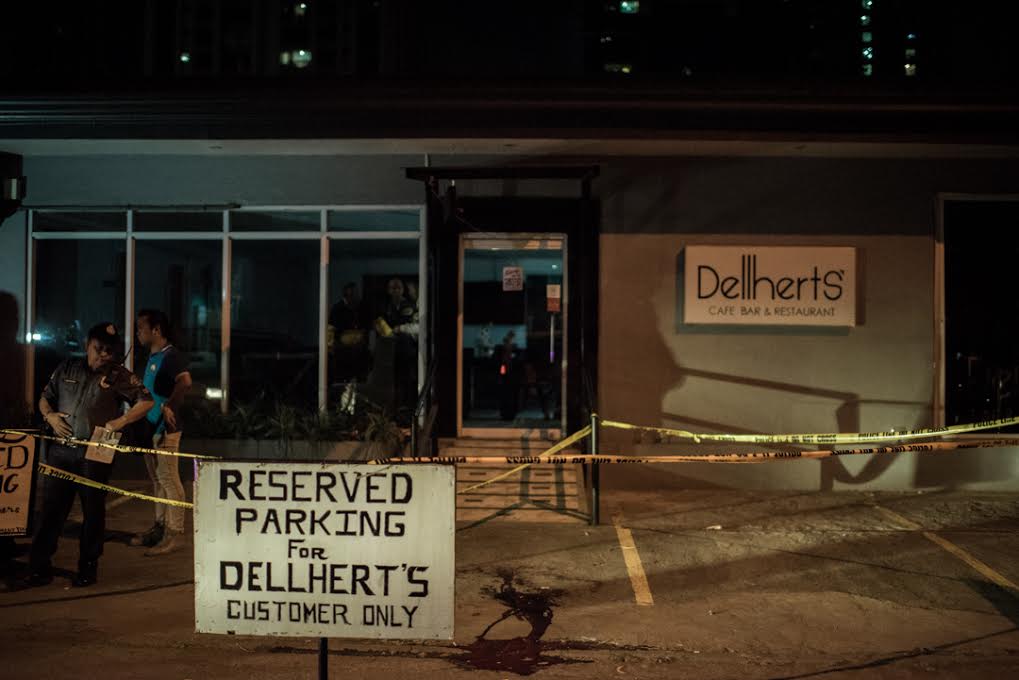 As of Wednesday afternoon, JR's body was still at the funeral house for an autopsy. Details of his wake are still to be finalized.
An investigator said they have yet to identify the suspects, as the two men were wearing full face helmets. To this day, even the crime involving JR's sister remains unsolved.
When Lauren died, all JR could say then was, "She has all her life ahead of her." The 26-year-old who graduated cum laude was, after all, looking forward to a trip to Japan in 2017. But that will never be.
Some netizens and even a leading Filipino-language tabloid tagged Lauren's death as drug-related, just like other cases. The Rosales family denied this claim, saying Lauren did not use illegal drugs. 
JR's wife is expected to arrive here from the UK to arrange her husband's wake and funeral details. She would also likely say her husband did not use illegal drugs. He was only here for his younger dead sister. – Mara Cepeda and Patricia Evangelista/Rappler.com