Reuters says the US State Department stopped the sale of more than 26,000 assault rifles after a senator expresses concern over supposed human rights violations in the country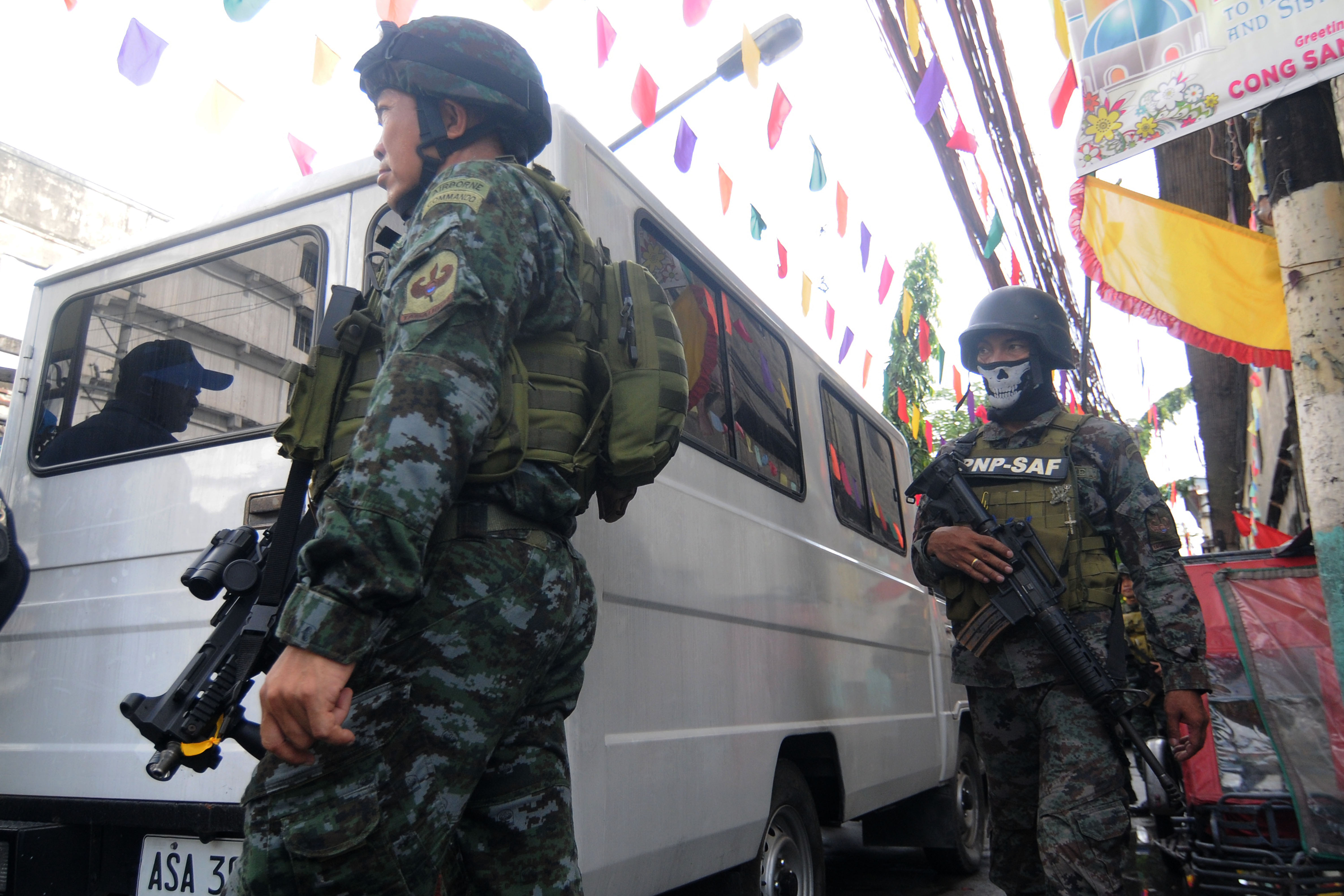 MANILA, Philippines – The Philippine National Police (PNP)'s purchase of over 26,000 assault rifles from the United States seems unlikely to push through after a US senator said he would oppose the move, according to a report from Reuters.
Citing information from Senate aides, Reuters said the US State Department stopped the sale of the assault riffles because Senator Ben Cardin "was reluctant for the United States to provide the weapons given concerns about human rights violations in the Philippines."
Cardin, according to Reuters, is "the top Democrat on the Senate Foreign Relations Committee."
In the US, the State Department informs Congress in the event of international weapons sales. Reuters said the Senate Foreign Relations committee staff told the State Department of Cardin's plan to oppose the deal during the prenotification process for the sale of the assault riffles.
The State Department did not comment, the report added. 
The disruption of the planned sale of weapons comes amid the Philippines' pivot to China. President Rodrigo Duterte, who was elected into power in May 2016, has said that the country, a longtime ally of the US, would chart an foreign policy independent of the Western superpower.
Duterte and the PNP's top cop, Director General Ronald dela Rosa, recently visited China, along with other government officials. The PNP brought home over 115 different equipment, including protective vests and surveillance tools from its Asian neighbor.
During the China visit, Duterte declared his "separation" from the US, both in economic and military ties. He later clarified that he merely meant that his administration wanted to pursue an independent foreign policy.
In the past few months, Duterte has launched verbal tirades against the US, criticizing it for its supposed hypocrisy. (READ: Duterte to Obama: Go to hell)
American officials have expressed concern over the rising death toll in Duterte's "war on drugs."
In late October, the San Francisco Police Department announced that it would stop a long-running training program because of "concerns of allegations of civil rights violations in the Philippines." 
From July 1 to late October, over 4,700 deaths have been linked to the "war on drugs." The figure includes over 1,700 deaths attributed to police operations and another 3,000 or so that Philippine police have labelled as "deaths under investigation."
While police insist that not all of the 3,000 deaths are linked to drugs, officials in the past have admitted that a bulk of them were vigilante-style killings with apparent links to illegal drugs.
Dela Rosa has insisted that ties between Philippine police and the US would remain unchanged. The PNP receives from the US training grants, equipment, and intelligence. – Rappler.com