Senator Leila de Lima disagrees: 'This is just the start of what we will be reaping from the US as a result of...an incomprehensible and ridiculous policy shift to anti-Americanism and pro-totalitarian Chinese hegemony in Asia'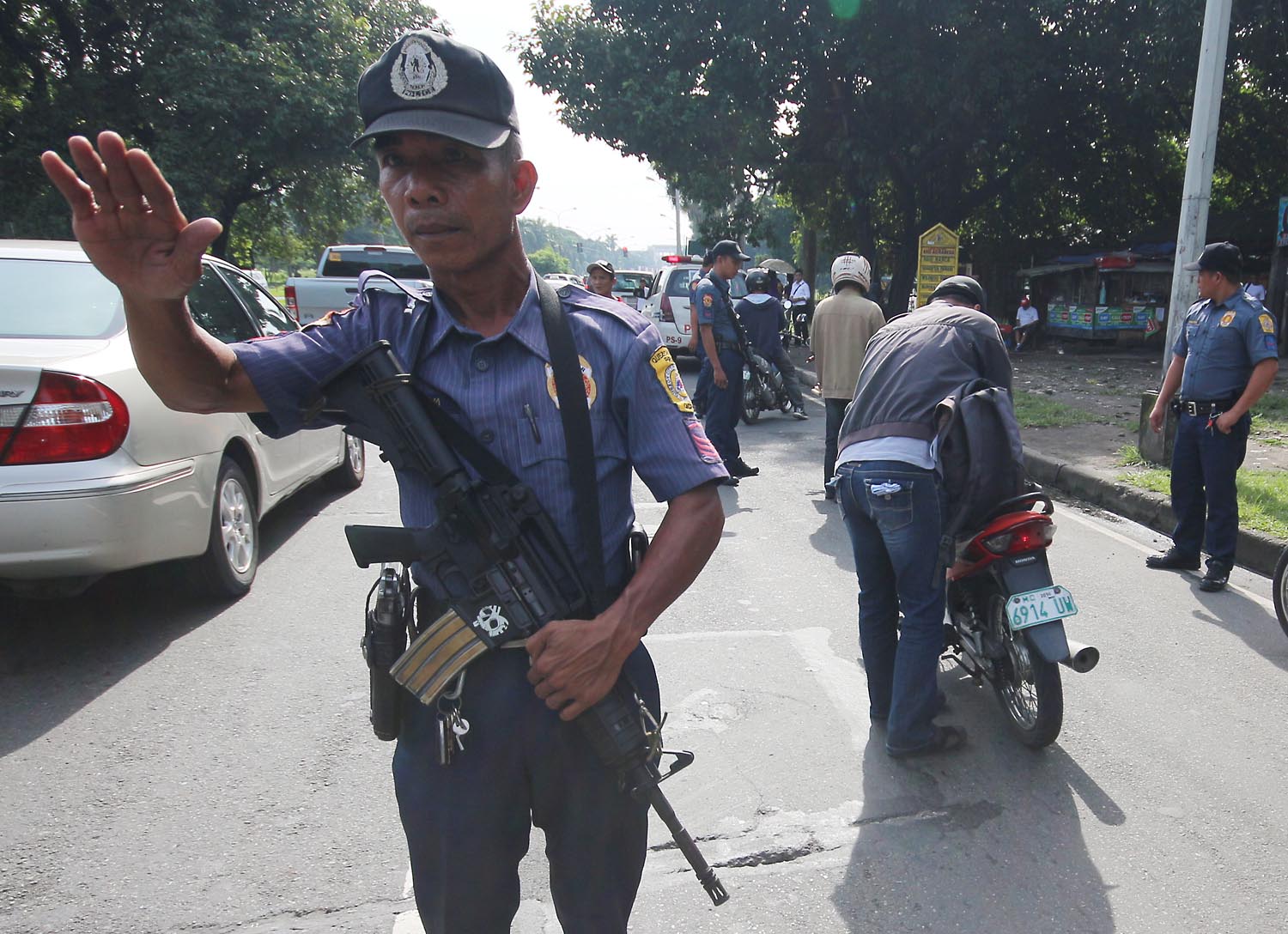 MANILA, Philippines – "We do not stand to lose anything except one less gun store to choose from."
Senator Panfilo Lacson made the statement on Tuesday, November 1, as he downplayed the United States' supposed plan to stop selling assault rifles to the Philippine National Police (PNP).
The former PNP chief, who chairs the Senate committee on public order, said the Philippines has other countries to buy "better" weapons from.
"There are tens of other countries that manufacture better and probably cheaper assault rifles than the US," Lacson said in a statement on Tuesday.
According to a report from Reuters, the PNP's planned purchase of over 26,000 assault rifles from the US is unlikely to push through after US Senator Ben Cardin opposed the move.
Citing information from Senate aides, Reuters said the US State Department stopped the sale of the assault riffles because Senator Ben Cardin "was reluctant for the United States to provide the weapons given concerns about human rights violations in the Philippines."
But Lacson said Cardin's statement is only his own opinion, as no investigation has concluded that the killings are sanctioned by the Duterte administration. (READ: Senate ends probe: Neither Duterte nor state sponsored killings)
"First, I have yet to see an investigation with the conclusion that massive and state-sanctioned human rights violations were committed under the present regime's drive against illegal drugs, so I would take US Senator Cardin's statement as his own opinion and nothing more," Lacson said.
If the plan is pursued, the senator said it would be push the Department of National Defense to revive the country's "self-reliance program."
"There is now more reason for our Department of National Defense to revive our self-reliance program so we can produce our own weapons and ammunition and other military hardware," he said.
'Hallow, all bluster' – De Lima
For Senator Leila de Lima, however, the reported US plan is just the start of what the Philippines would reap from the US as a result of the "isolationist whirlwind" that the administration has created in terms of its foreign policy.
The disruption of the planned sale of weapons comes amid the Philippines' pivot to China. President Rodrigo Duterte has vowed to chart a foreign policy independent of the Western superpower, the Philippines' oldest and strongest ally. (READ: Duterte announces economic, military split from US)
"This is just the start of what we will be reaping from the US as a result of the isolationist whirlwind this administration has sown and continues to sow out of an incomprehensible and ridiculous policy shift to anti-Americanism and pro-totalitarian Chinese hegemony in Asia," she said in a statement.
De Lima, the fiercest critic of the President, said such act by the government is "hallow and all bluster."
She said it would only lead to "further isolation from and hostility to" not just the US but also its allies in the Asia Pacific region such as Japan, Australia, and South Korea.
"We cannot go on telling the US to leave us alone just because we don't want it prying into our human rights records and extrajudicial killings. Sooner or later, something has to give. And as the recent visit of the State Department Assistant Secretary for the Pacific has laid out, nobody has yet won against the US in such confrontations," De Lima said. – Rappler.com