The President also offers dinner and Cabinet posts to his human rights critics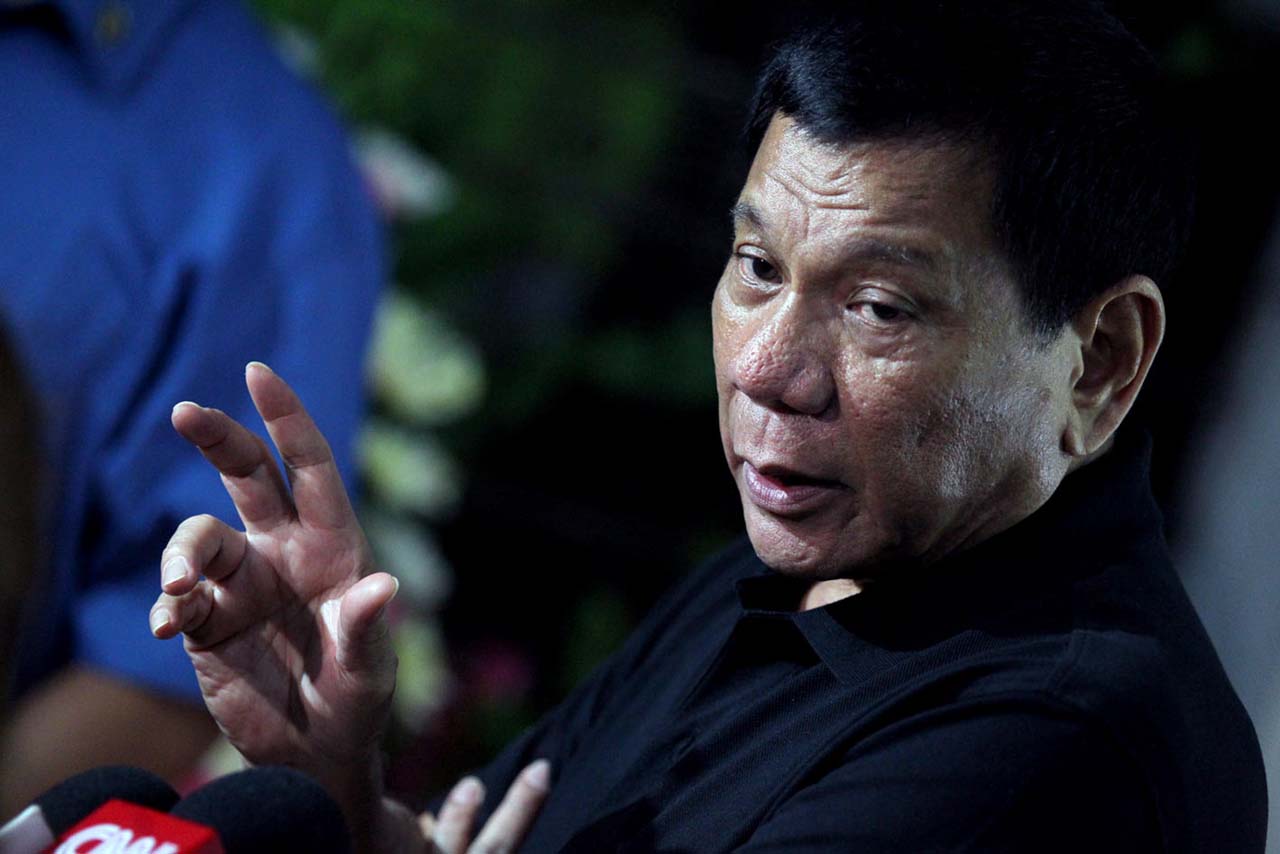 MANILA, Philippines – No need to stage a coup against me, I'd gladly give up the post.
President Rodrigo Duterte said his critics need not use force to have him ousted. All he needs, Duterte told fellow lawyers, is a statement from them saying he is being removed for "doing his duty."
"No need for a coup d'etat. You're wasting your bullet. Go to Malacañang, let's have coffee. I myself will swear you in to run this republic and solve this problem," Duterte said before members of the Integrated Bar of the Philippines-Greater Manila Region on Friday, November 4.
"Walang problema. Next year, there will be mass demonstration, for all I care, wala akong illusions. [If you] want to remove me, fine. I'll just go to the forest. Meron ako hunting lodge dun. I'll spend my days there praying," he added.
Malacañang earlier said it is investigating plots to oust the President by 2017. Cabinet Secretary Leoncio Evasco also said members of the Liberal Party and some elite businessmen are out to topple Duterte.
Senator Antonio Trillanes IV, one of the critics of Duterte, said there is no need for a coup against the administration as it is already self-destructing.
Duterte offers dinner, Cabinet posts to human rights critics
In the same speech, Duterte invited his human rights critics to have dinner with him.
He also offered to appoint those "bleeding hearts" to the Cabinet, especially human rights advocates who cry foul over the spate of extrajudicial killings under his term.
"I'd like to host a dinner with human rights, the bleeding hearts. You prepare a plan, and I'll make you an adviser," he said.
"If you think you can help, sabihin mo sa akin kasi I will appoint you. And I will follow your instructions. Kayong mga may ayaw sa akin," Duterte added.
As of November 3, at least 4,791 people have been killed in police operations and criminal activities related to drugs. (READ: Data in the drug war: Why accurate numbers matter) – Rappler.com