Social welfare secretary Judy Taguiwalo, a former political detainee, says Marcos will never be a hero for her, and the President already knows it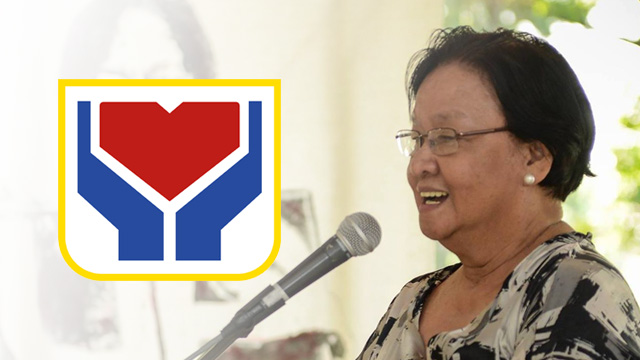 MANILA, Philippines – Social welfare secretary Judy Taguiwalo on Friday, November 18, reiterated her opposition to the burial of the late president Ferdinand Marcos at the Libingan ng mga Bayani but said she was keeping quiet because she did not want to "keep rubbing it in".
"When I was interviewed upon my appointment, I was asked about that (Marcos burial), and I told them that for me, I'm really against it," said Taguiwalo, a former political detainee under the Marcos regime.
"The President knows that. I don't want to keep rubbing it in because he is the president," Taguiwalo said.
The former detainee also spoke briefly about her grueling experience while in detention. Many of her friends were also survivors and victims of human rights violations during that time.
"Hinubaran ako, pinahiga ako sa yelo at buntis ako noon." (They stripped me naked, ordered me to lie on ice while I was pregnant.)
After winning the presidency, then Davao City mayor Rodrigo Duterte said the burial of Marcos can be arranged immediately. 
Anti-Marcos groups, mostly Martial Law victims who were opposed to a hero's burial, elevated the issue to the Supreme Court (SC). The SC ruled on November 8 in favor of the Marcoses and the government.
Ten days later in a private ceremony, Marcos was buried at the Heroes' Cemetery on November 18. Petitioners and human rights advocates, along with students, have launched massive protests around Metro Manila and even local areas to denounce the secret Marcos burial. – Rappler.com