This is AI generated summarization, which may have errors. For context, always refer to the full article.
Under Executive Order 10, the 25-member committee will have 6 months to submit recommendations on amendments to the 1987 Constitution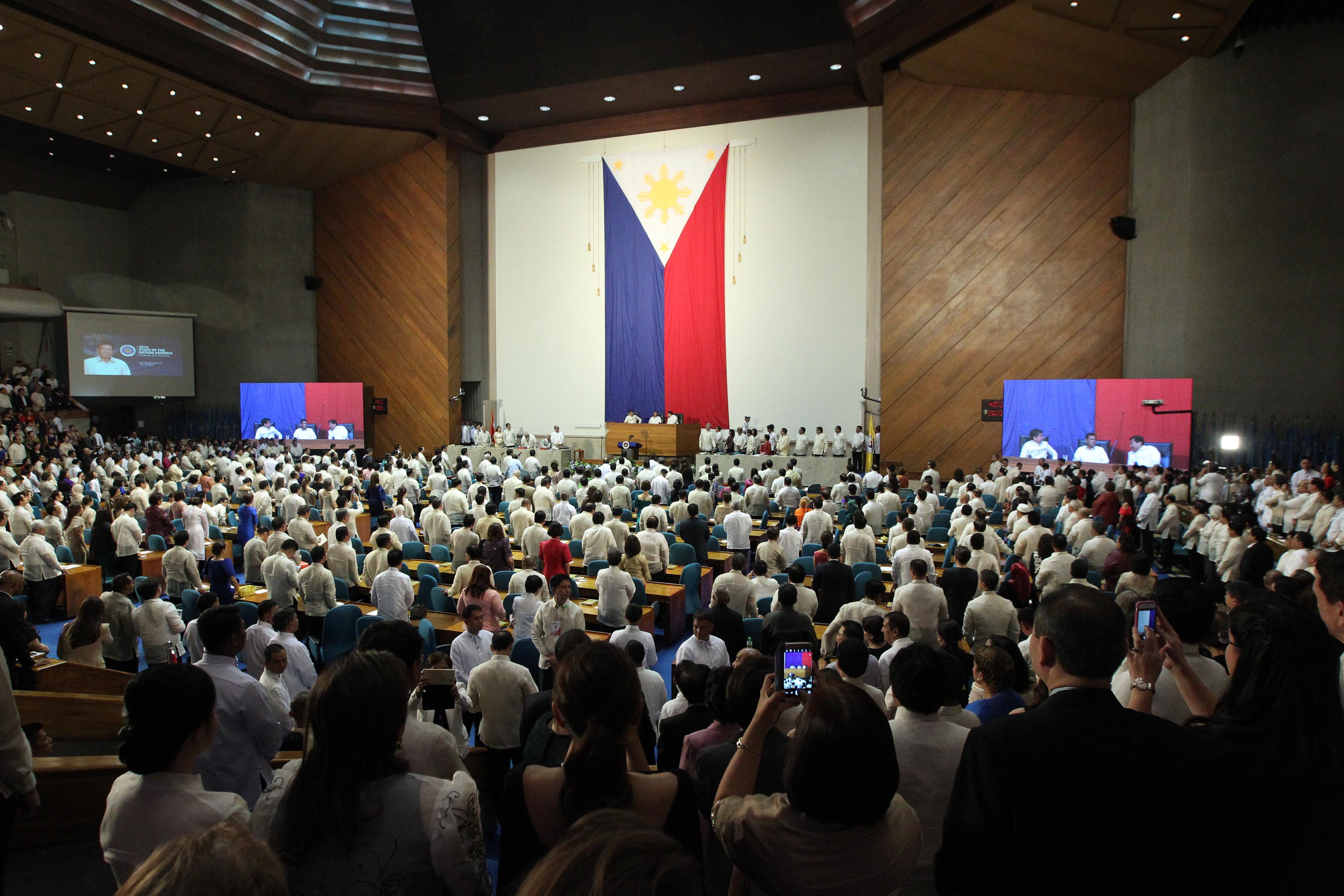 MANILA, Philippines – President Rodrigo Duterte has signed Executive Order No 10, creating a consultative body tasked to review the 1987 Constitution.
EO 10, signed on Wednesday, December 7, creates a 25-member committee to be composed of presidential appointees.
The committee will "study, conduct consultations, and review the provisions of the 1987 Constitution including but not limited to the provisions on the structure and powers of the government, local governance, and economic policies."
Members of the committee must be natural-born citizens who are residing in the Philippines, must be at least 25 years of age, a qualified voter, and someone "of recognized probity, independence, nationalism, patriotism, and expertise in his field."
The Executive Secretary or his representative will sit as an observer during the committee's deliberations.
Each committee member will be allowed to hire at most two personnel to assist them in their work. 
The Presidential Management Staff, supervised by Duterte's special assistant Secretary Bong Go, as the committee's secretariat tasked with providing technical, administrative, and staff support.
6-month deadline 
Under EO 10,  the committee has to complete its work in 6 months. It will present its recommendations and proposals to Duterte, who will then submit them to Congress. The committee will cease to exist after the submission to Congress.

The recommendations of the committee are expected to help Congress when it deliberates on constitutional amendments.
Speaker Pantaleon Alvarez favors a Constituent Assembly (Con-Ass), one of the 3 ways to amend the charter. In this mode,  Congress convenes itself into a body that amends the Constitution "upon a vote of 3/4 of all its members." Proposed amendments are subject to a plebiscite.
In October, the House committee on constitutional amendments voted in favor of amending the charter through a Con-Ass. Its Senate counterpart began public hearings on proposed amendments to the Constitution on Thursday, December 8.
Duterte had also expressed preference for a Con-Ass, saying it is cheaper and faster, but those who favor a Constitutional Convention (Con-Con) said spending on the latter should be seen as an investment in the country's future, considering its long-term implications. (READ: The problem with Con-Ass? Distrust of Congress)

The President had earlier called for a Con-Con, wherein a body separate from sitting legislators are either elected through popular vote or appointed to make the amendments.

Amending the Constitution is the first step to the country's shift to federalism, which Duterte promised to initiate during his presidency. 
The Duterte administration is also pushing for amendments of "restrictive" economic provisions within the charter, specifically those on foreign ownership of companies. – Rappler.com