This is AI generated summarization, which may have errors. For context, always refer to the full article.
(UPDATED) SPO3 Arthur Lascañas, a self-confessed hitman of the so-called 'Davao Death Squad,' says he lied about its existence before because he was afraid for the safety of his family and himself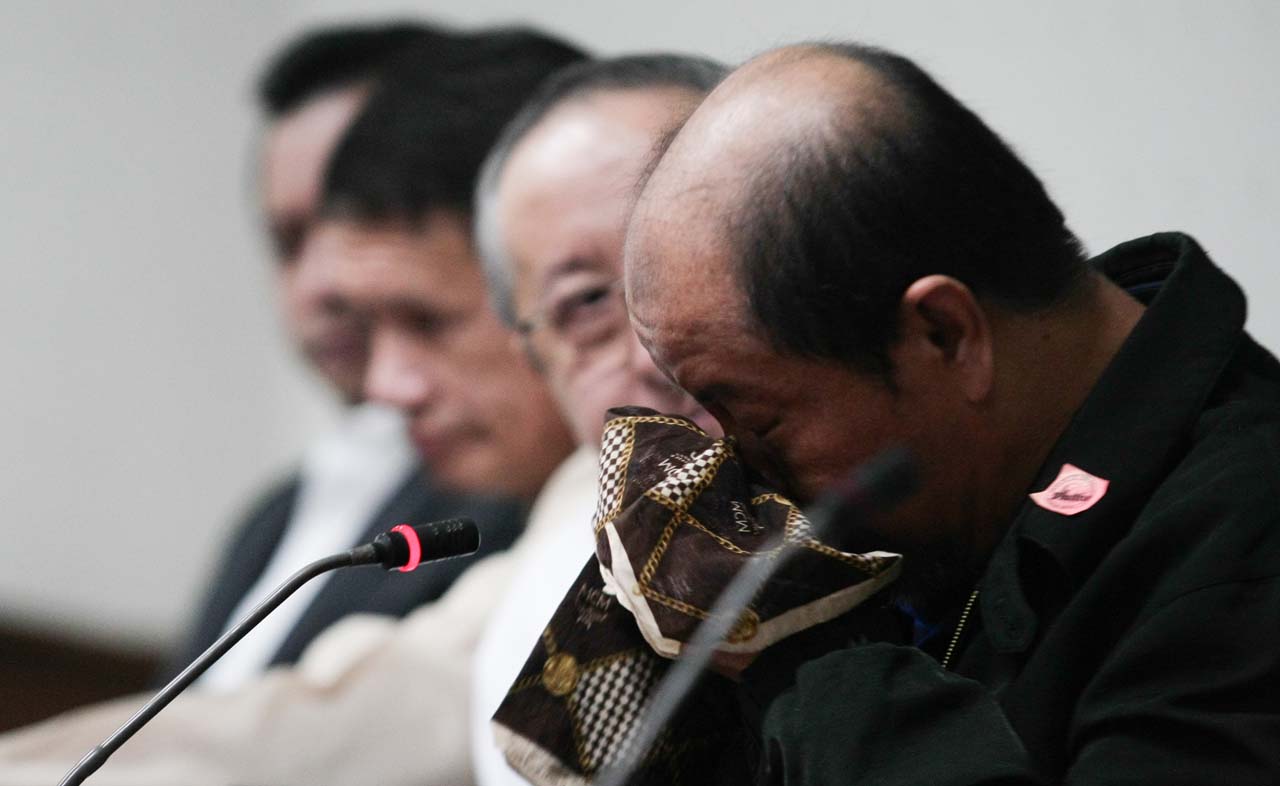 MANILA, Philippines (UPDATED) – How will the Senate react to a leaked affidavit of former Davao City policeman and alleged Davao Death Squad (DDS) member Arturo "Arthur" Lascañas?
On Sunday, February 26, a 12-page sworn affidavit signed by Lascañas on February 19, 2017, and made public by Vera Files, said that what he has revealed to the public thus far is "just the tip of a bloody iceberg."
Senator Antonio Trillanes IV on Monday, February 27, released the affidavit to the media. 
The day after he signed the affidavit, Lascañas spoke in a press conference organized by Trillanes and lawyers of the Free Legal Assistance Group (FLAG). That affidavit was, however, never released by the lawyers.
As he did when he testified before the Senate, the self-confessed member of the DDS detailed in his affidavit President Rodrigo Duterte's alleged role in the infamous hit squad.
Lascañas cited very specific instances that showed Duterte had personal knowledge of the killings as mayor for over two decades:
cleared specific operations
gave specific orders and instructions
met with Lascañas and some members of the group in his Central Park residence
gave assurances of protection to policemen who were part of the DDS
looked for a hitman to kill broadcaster Jun Pala
gave out millions of pesos as reward
Senator Panfilo Lacson, chairman of the public order committee that will lead the probe into the alleged existence of the DDS, earlier said he would not be able to schedule a hearing without the submission of an affidavit at least 3 days before.
With Lascañas' affidavit out in public, will the probe finally push through as early as Thursday this week, March 2?
FLAG lawyer Arno Sanidad said that they have yet to receive any subpoena from the Senate or any investigative agency on Lascañas' revelations.
Sanidad told Rappler in a text message that the release of the affidavit "was not authorized by FLAG." He added: "The next move is up to these agencies – Senate, Ombudsman, Commission on Human Rights, or any government agency – if they want Lascañas to tell what he knows and let our people judge if he's lying or telling the truth."
Corroboration
The retired policeman is no stranger to the Senate. In October 2016, he was among those summoned as part of the justice committee's probe into the spate of killings linked to Duterte's war on drugs and eventually, the notorious DDS itself.
He was among those named by Edgar Matobato, then the only self-confessed hitman to go public with details of the supposed death squad. In his own affidavit submitted to the National Bureau of Investigation in 2014, Matobato also revealed that he served as Lascañas' personal bodyguard and reported to him "exclusively."
From October last year, Lascañas changed his tune on February 20, corroborating many of Matobato's earlier claims.
"Ito ay pagsunod ko sa kagustuhan ng Diyos at labis na takot sa Diyos. Pagmahal sa bansa natin at sa sarili kong konsiyensiya. Dahil dito, dito nagwakas ang blind obedience at loyalty ko sa isang tao. Kay Mayor Rodrigo Roa Duterte," said Lascañas during the February 20 press conference.
(This is to follow the will of God and for fear of God. This is also because of love for our country and because of my own conscience. Because of this, my blind obedience and loyalty to one man, Mayor Rodrigo Roa Duterte, ended.)
Senators had earlier decided to reopen the probe into the DDS, despite the existence of a Senate majority led by PDP-Laban, Duterte's party.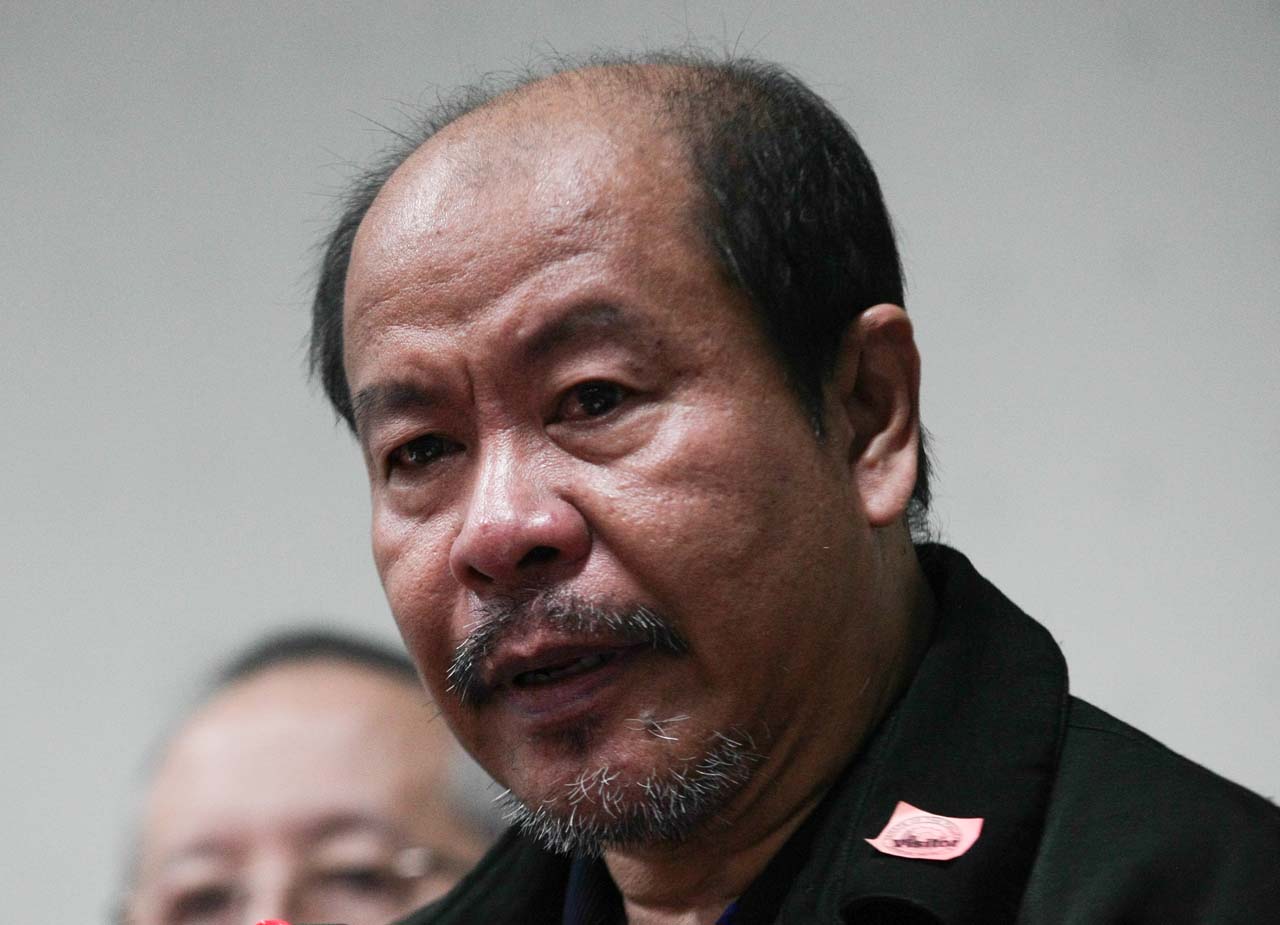 Security of loved ones
In his affidavit, Lascañas offered a longer explanation as to why he told a different story back in October 2016.
"When I appeared before the Senate, I denied the accusations made by [Matobato] about the extrajudicial killings in Davao City and the Davao Death Squad. I was forced to deny what Matobato said even if most of it was true, because I was afraid for the safety and security of my loved ones in Davao City," said Lascañas.
The former cop claimed Duterte ordered the DDS to kill suspected and known criminals and even political enemies.
"The truth is that most of what Matobato told the Senate is true. It's just that Matobato was only a foot soldier and had limited knowledge of what really happened because the operations were compartmentalized," he explained.
Birth of the Davao Death Squad
Upon the orders of "Superman" – Duterte's supposed codename, according to Lascañas – the DDS was ordered to target and kill "drug addicts, drug pushers, snatchers, holduppers and other criminals."
Lascañas said the group started out in 1998, the year Duterte was elected to his first term as city mayor. In the beginning, the former cop claimed, all was well.
"[Duterte] organized the Anti-Crime Task Force and designated his very close friend, Major Ernesto Macasaet, to head it. At the start, Mayor Duterte was serious in going after criminals, especially organized crime. I was a member of this Task Force. Because of the work of the Anti-Crime Task Force, and with the cooperation of the other police units and the Davao Metropolitan District Command, the crime rate in Davao went down," he said in the affidavit.
Eventually, however, Lascañas claimed they "became like hired or contract killers who killed not only criminals but innocent people" as Duterte started ordering them to go after "personal and political enemies."
The name "Davao Death Squad," said Lascañas, was something that they, and not the Davao media, conjured – contrary to what many officials had once claimed. During what would be a botched operation, the group was set to leave a note as a warning to other criminals. It was initially signed using the name of an "alleged [New People's Army] Kumander."
"Somebody in the group, however, protested that it was not proper to use the name of the NPA because they would deny it and it might irritate Mayor Duterte. So Major [Ildefonso] Asentista and Cris Lanay inserted another name – the Davao Death Squad," said Lascañas in his affidavit.
Duterte's supposed role
Much like his public pronouncements in the February 20 press conference, the affidavit details several hit jobs allegedly ordered by Duterte himself – the murder of a kidnapping suspect and his family, the bombing of mosques in Davao City, the murder of a former Constabulary man, and the assassination of a known Duterte critic.
"I know it is not enough to say sorry, but I am truly sorry for what I have done, and I am ready to face the consequences of my actions," Lascañas said in his affidavit.
"The above incidents are just some of the many incidents that I have personal knowledge of which involved Mayor Duterte… What is related here is just the tip of a bloody iceberg," Lascañas concluded.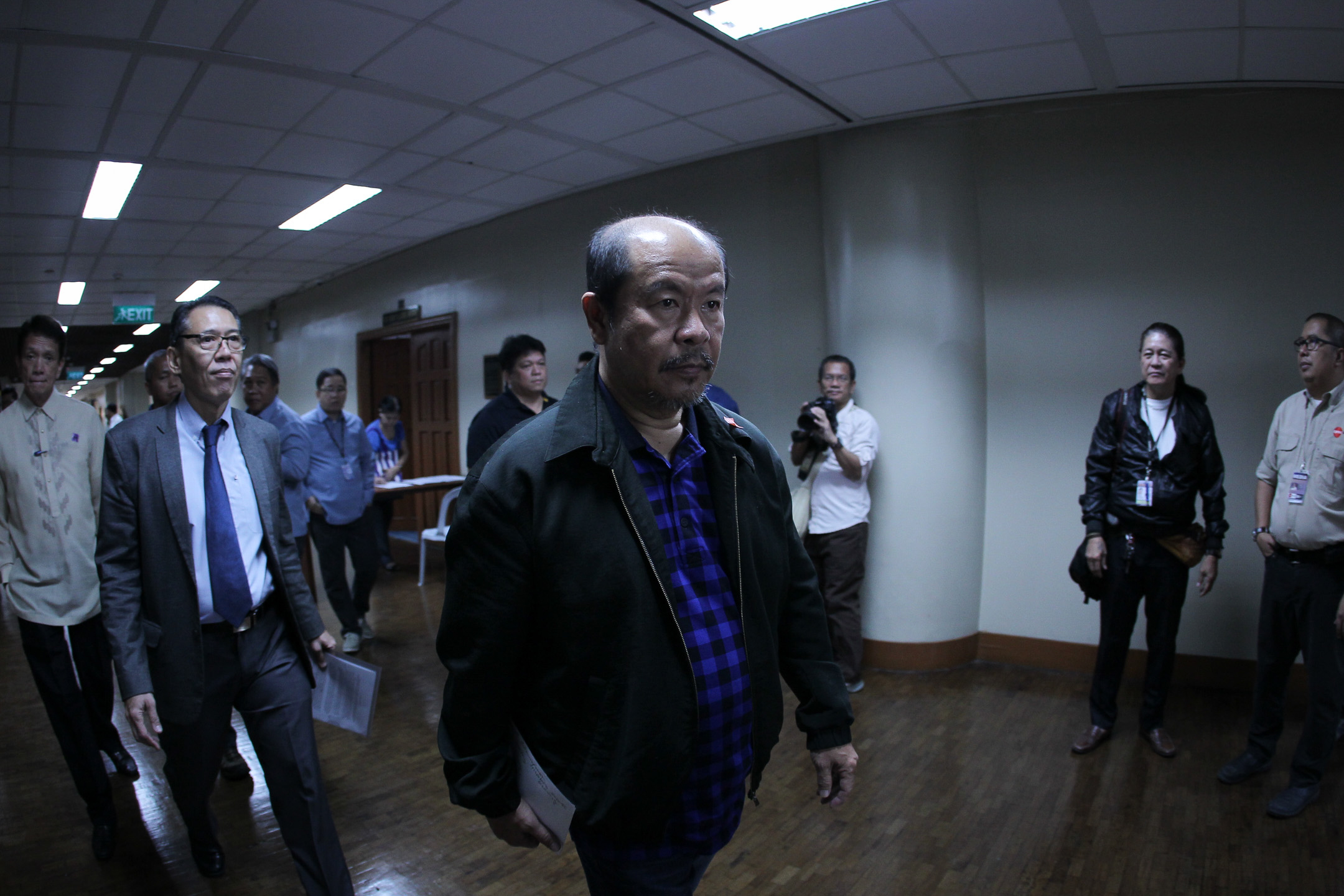 Absent from his affidavit, however, is his claim that he plotted the death of his two brothers because of their ties to illegal drugs.
Malacañang had earlier dismissed Lascañas' testimony as "political drama."
"The press conference of a self-confessed hitman, SPO3 Arthur Lascañas, is part of a protracted political drama aimed to destroy the President and to topple his administration," said Palace Communications Secretary Martin Andanar in a statement on Monday, February 20.
With Lascañas' affidavit out in the open, will this "political drama" find its way to the Senate floor once again? – Rappler.com