Christmas wishes of an RH bill advocate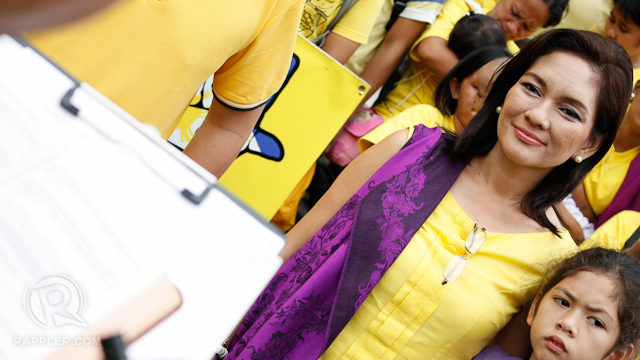 MANILA, Philippines – Advocates of the Reproductive Health bill (RH bill) are bringing their campaign to Twitter.
On Friday, November 23, former Akbayan Rep Risa Hontiveros composed her own Christmas carol to echo RH bill proponent Albay Rep Edcel Lagman's appeal to members of the House of Representatives to show up and maintain quorum in plenary sessions.
Hontiveros played with the lyrics of the popular Christmas carol The Twelve Days of Christmas to wish for a quorum in the House of Representatives, for the RH bill to get congressional approval, and for President Benigno Aquino III to sign it into law before Christmas Day.
Appropriately, there are 12 remaining session days left before Congress takes its Christmas break on December 21.
"On the first day of Christmas, my true love gave to me… Quorum in the House!," goes her first tweet using her account @risahontiveros. She used the hashtag #RH12DayOfXmas.
Based on her timeline, it will take only 10 session days for the RH bill to reach the President — if Congress decides to rush it.
"House at Senate, kayo ba ang true love namin? Reregaluhan niyo ba kami ng #RH12daysofXmas?," she added.
Unable to constitute a quorum, the legislative chamber has so far failed to take up the RH bill in plenary.
Hontiveros is a staunch advocate of the RH bill. – Rappler.com