(UPDATED) Roy Cimatu is a former Armed Forces of the Philippines chief and special envoy to the Middle East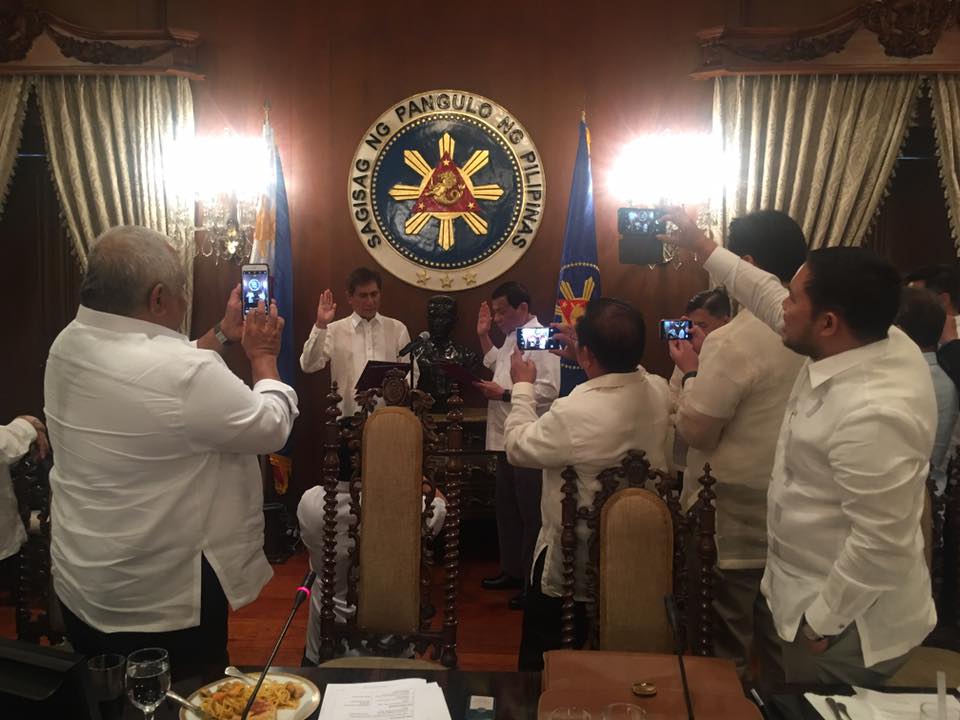 MANILA, Philippines (UPDATED) – President Rodrigo Duterte appointed former Armed Forces of the Philippines (AFP) chief and ambassador Roy Cimatu as the new Secretary of Environment and Natural Resources. 
Duterte signed the appointment papers on Monday, May 8.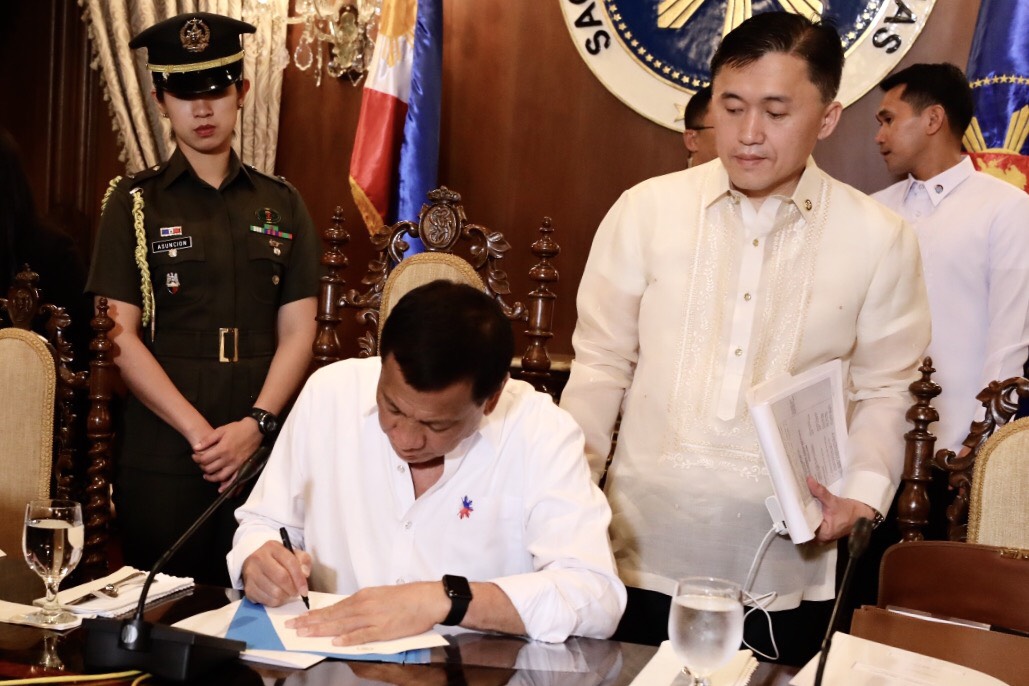 Cimatu replaces Gina Lopez, whose nomination as chief of the Department of Environment and Natural Resources (DENR) was rejected by the powerful Commission on Appointments last May 3.
Cimatu is the second retired general to head the department. Under the Arroyo government, former armed forces and defense chief Angelo Reyes also served as DENR secretary. (Reyes died in February 2011.)
Agriculture Secretary Manny Piñol also announced the appointment in a Facebook post, saying Duterte supposedly told the Cabinet: "Let us put an end to all speculations."
Malacañang welcomed Cimatu's appointment, saying he is sure to "faithfully serve" the country's interests.
"We are confident that Secretary Cimatu shall faithfully serve the interest of the country and the Filipino people in his capacity as the new DENR Secretary," Presidential Spokesperson Ernesto Abella said in a statement.
Prior to this, Cimatu served as the Philippines' special envoy to the Middle East.
Cimatu, who was appointed by former president Gloria Macapagal-Arroyo in 2002, will join the ranks of other former AFP chiefs serving the Duterte administration, such as National Irrigation Administration chief Ricardo Visaya, National Security Adviser Hermogenes Esperon Jr, Office of the President Undersecretary Emmanuel Bautista, and Defense Undersecretary Ricardo David.
Cimatu was among former AFP chiefs accused of receiving millions in cash from the "pabaon system" in the military. 
In 2011, AFP budget officer and comptroller Army Colonel George Rabusa claimed in a Senate hearing that former chiefs Cimatu, Reyes, and Diomedio Villanueva were beneficiaries of "converted cash."
Duterte, a Davao City vice mayor then, publicly defended Cimatu from the allegations.
"I do not believe that General Roy Cimatu has millions," he had said during his weekend television program Gikan Sa Masa, Para Sa Masa.
Preparing for Lopez's rejection
Starting with his visit to Saudi Arabia, Duterte had already been indicating that Cimatu would eventually join his Cabinet.
"Another Ilocano at magiging (who will be a) Cabinet member one of these days, so I have to talk to him," said the President during his speech on April 12, in front of the Filipino community in Saudi Arabia. Cimatu is from Bangui, Ilocos Norte.
More than a week after, Duterte again gave a clue.
"And if things would not go well, he's a candidate for another… Cabinet na siya ngayon eh (He's in the Cabinet now), but this time, I transferred him to a more busier job," said the President during his speech at the Palarong Pambansa.
His words prove that as early as then, he had already been anticipating the rejection of Lopez's appointment. 
It remains to be seen how Cimatu, who has had no previous experience in the environment sector, will deal with the issues left behind by Lopez at the DENR.
Lopez had ordered the closure of 23 mining operations and demanded that mining companies pay P2 million for every hectare of farmland affected by their activities before they can remove their stockpiles.
While the former DENR chief had been accused by mining companies of ignoring due process, her tough stance against mining made her immensely popular among environmental groups. 
Duterte himself, at least in public, was supportive of the way Lopez handled the mining sector.
Stakeholders are waiting to see how Cimatu will strike a balance between the interests of the mining sector and environment preservation. – Camille Elemia and Pia Ranada / Rappler.com