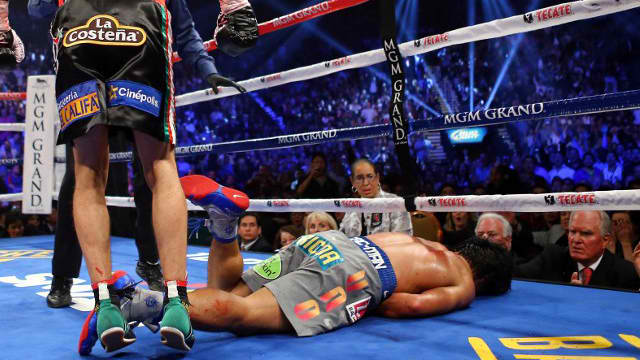 Suffering one of the biggest losses of his life from Mexican arch rival Juan Manuel Marquez, phenomenal boxer Manny Pacquiao said it was "a lucky punch" that knocked him out in the 6th round. Interviewed Sunday evening on television, he said he was happy with his performance and discounted claims he was not focused enough during his training. "I did my best. We have to accept that we cannot win all the time," he said. Pacquiao was hospitalized after the match and said the hospital did not find anything wrong with him. After being knocked down in the 5th round, Marquez unleashed a hard right in the final second of the 6th round. It was that punch that sent Pacquiao to the floor.

Read the full story on Rappler. 

A related story on the victory of Juan Manuel Marquez is also on Rappler. 

The initial story about Pacquiao's loss is on Rappler.