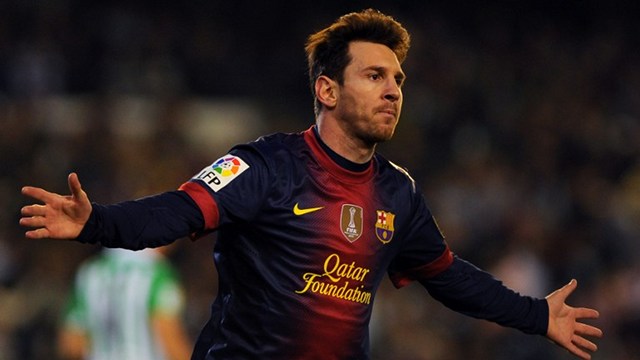 Lionel Messi scored his 86th goal for 2012 and set a new world record Sunday, December 9, for most goals scored in a calendar year. The 25-year-old Argentine beat German Gerd Mueller's 40-year-old record of 85 goals set in 1972 as he netted a 2-1 win over Real Betis. Playing for Barcelona, the soccer superstar recovered from a midweek injury on his left knee that caused him to be carried off on a stretcher. But the injury turned out to be not as bad as he feared. He has scored 74 goals for Barcelona and 12 for Argentina this year. He is favored to claim a 4thFifa world player of the year title. He has two more league matches and one King's Cup tie to add to his tally of 86 goals. But the modest soccer great said, "My goal when the year began was to try to achieve everything again, with the team, in the league, the (King's) Cup, the Champions League. I always start with that idea in mind."

Read the full story on Rappler. 

Read more on BBC News. 

More details are available on CNN.