The PCOO gives in to accommodate some bloggers and Assistant Secretary Mocha Uson who called for a more 'populist' accreditation policy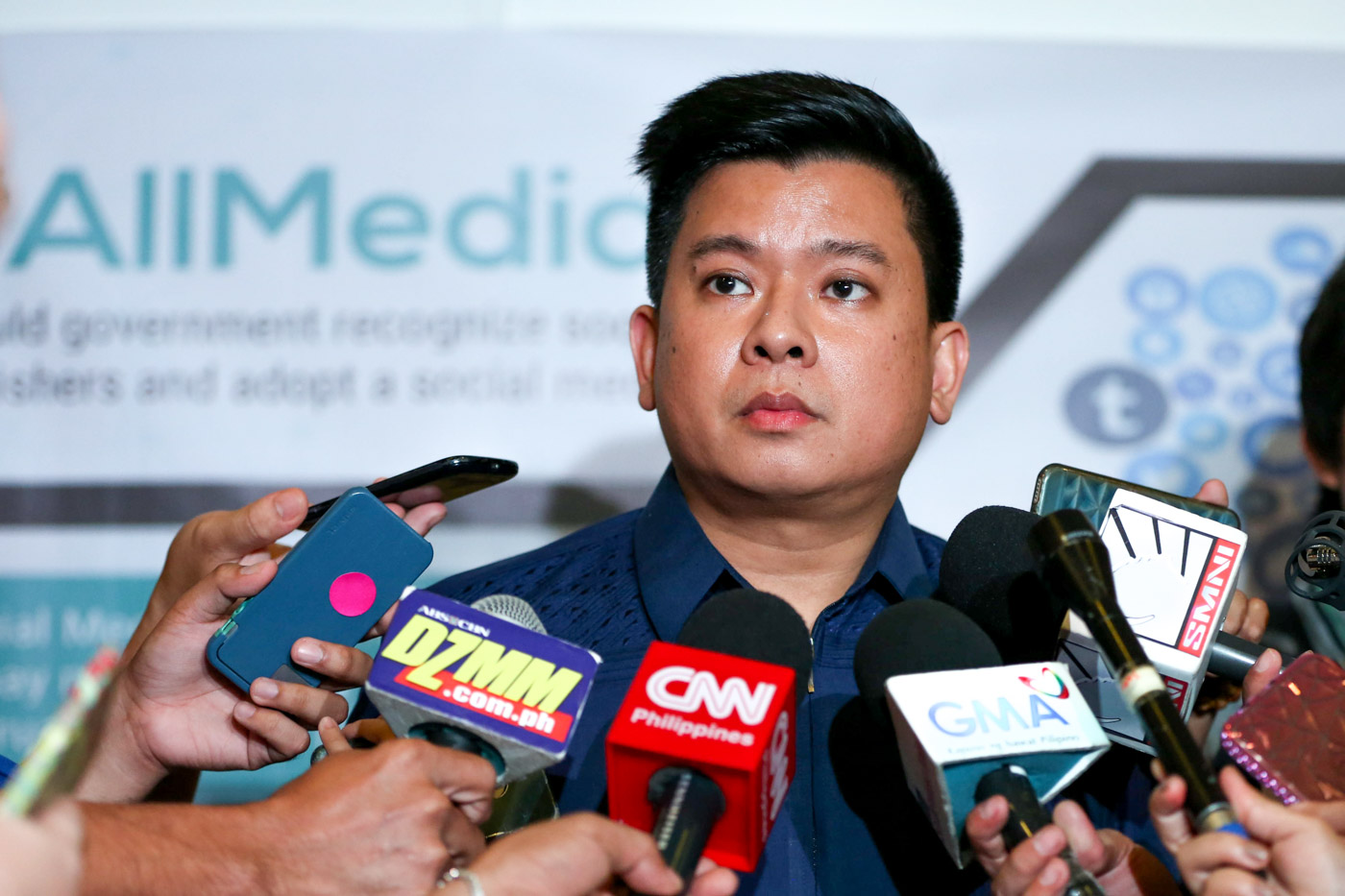 MANILA, Philippines – In order to protect bloggers' right to freedom of expression, the interim social media policy of the Presidential Communications Operations Office (PCOO) doesn't stop accredited bloggers from using foul language or peddling fake news.
"We had to delete the requirement, limitation regarding the use of profanity because it might encroach on their freedom of speech," said PCOO Assistant Secretary Kris Ablan on Thursday, August 10 during a Palace news briefing.

Asked how PCOO can ensure they accredit only bloggers who come up with quality content, Ablan said the PCOO "presumes" the bloggers will "behave."
"The presumption is those who will be accredited are law-abiding Filipino citizens who will not use profanity in their articles, who will not use fake news," said Ablan.
Because of this presumption, such requirements on bloggers don't need to be written in the policy.
"There's no need to expressly state that you're not supposed to use profanity in any of your articles," said Ablan.

But social media personalities, notably those defending President Rodrigo Duterte, typically use foul language and insults in their blogs or social media accounts in order to generate views. 
The PCOO's own Assistant Secretary Mocha Uson once called Vice President Leni Robredo "stupid" and "fake news" on a national broadcast, leading her dzRH radio program to be cancelled.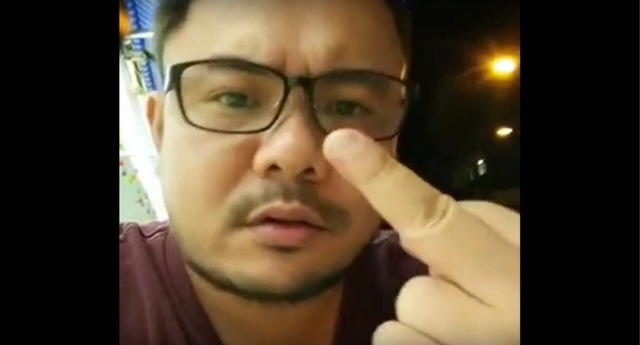 RJ Nieto, who calls himself "Thinking Pinoy," has cursed and flashed his middle finger at the Malacañang Press Corps in a video.
It so happens that Uson, as Assistant Secretary for Social Media, is in charge of accrediting bloggers and formulating policies on it. 
PCOO lowers standards
Regulations on the use of foul language were present in the PCOO's draft social media policy. In a forum held to get inputs from various sectors on the policy, there were those who called for a code of ethics to be imposed on bloggers.
Others also said it is PCOO's job to stop online threats and harassment being perpetrated by certain social media personalities.
But it seems that PCOO bowed down to pressure from the bloggers, as can be gleaned from Ablan's explanation.
"In the initial draft, we put a limitation, but when we did, including [the provision on] profanity, we were in a heated debate regarding freedom of speech so the content is free as long as it's their own opinion," he said.
The PCOO lowered their standards to accommodate some bloggers on other aspects: they loosened up requirements on the minimum number of followers the bloggers must have, and on output the bloggers must churn out from the coverage.
Originally, PCOO wanted more stringent requirements, in keeping with similar policies of other institutions, but balked when Uson demanded a more "populist" and "open" policy.
"We tried to abide by the United Nations mininum standards but with discussions with Assistant Secretary Uson and her staff, they opted for a more populist, open accreditiaton process," said Ablan.

The very sparse minimum of 5,000 followers was negotiated to allow provincial bloggers to be covered by the accreditation policy.
The initial requirement of the PCOO that bloggers must produce "daily" original content was changed to "regular" original content.
"Some objected to that because blogging is not their first job. They have day jobs and they do blogging regularly but they said, 'We can't do original content everyday. What if we do content 3 times a week? With your very high standard, we won't get accredited,'" said Ablan.
A journalist pointed out that "regular" could mean once a year. His only response was that this is a "stretch."
He, however, gave assurances that the policy will be tested for 6 months. At the end of this "probationary" period, it can be revised.
Without stricter and clearer regulation in the policy, Ablan said he can only hope that bloggers will "behave."
"Hopefully, once they get accredited, they realize the importance of the accreditation they receive and they behave properly," he said. – Rappler.com