There are two valid impeachment complaints against the Chief Justice before the House of Representatives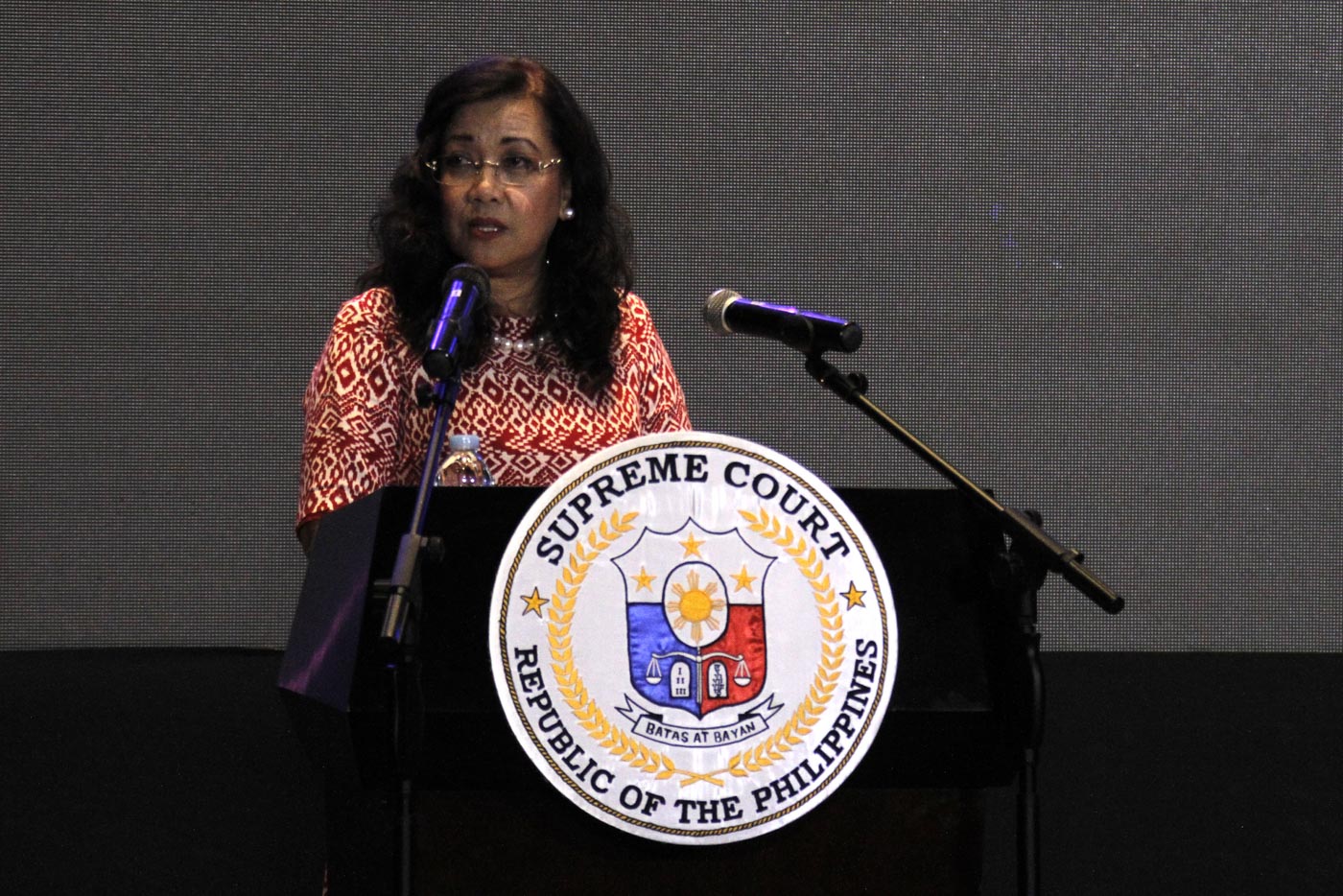 MANILA, Philippines – When Maria Lourdes Sereno was appointed Chief Justice of the Supreme Court in 2012, it was a fairly huge deal. She was the first female to be the "first among equals." She was also among the youngest to fill the post, with a term until 2030, barring any hitches.
The past years for Sereno have not been easy. But starting Wednesday, September 13, she will become the subject of a political process that might just be the most difficult in her career yet.
On Wednesday, the House committee on justice will hold the first hearing on two valid impeachment cases against the Chief Justice.Oriental Mindoro 2nd District Representative Reynaldo Umali,  committee chairman, said the committee can also vote on the form and substance of the complaint right away. (READ: FAST FACTS: How does impeachment work?) 
Speaker Pantaleon Alvarez earlier said that while they have the numbers to bring the complaint to the Senate right away, he wants the committee to flesh out the complaints against Sereno first.
Twenty-five representatives endorsed the impeachment complaint filed by lawyer Larry Gadon while 16 endorsed the impeachment complaint filed by Dante Jimenez of the Volunteers Against Crime and Corruption (VACC) and Eligio Mallari of the Vanguard of the Philippine Constitution.
Why do the 3 petitioners want Sereno booted out of office?
Here's a copy of their valid impeachment complaints, as filed before the House.
VACC and Vanguards impeachment complaint vs Sereno
Gadon impeachment complaint vs Sereno
– Rappler.com