(UPDATED) 'Hazing is wrong in all accounts. But hazing is not synonymous to joining fraternities,' says UST Law dean, who himself is a member of Aegis Juris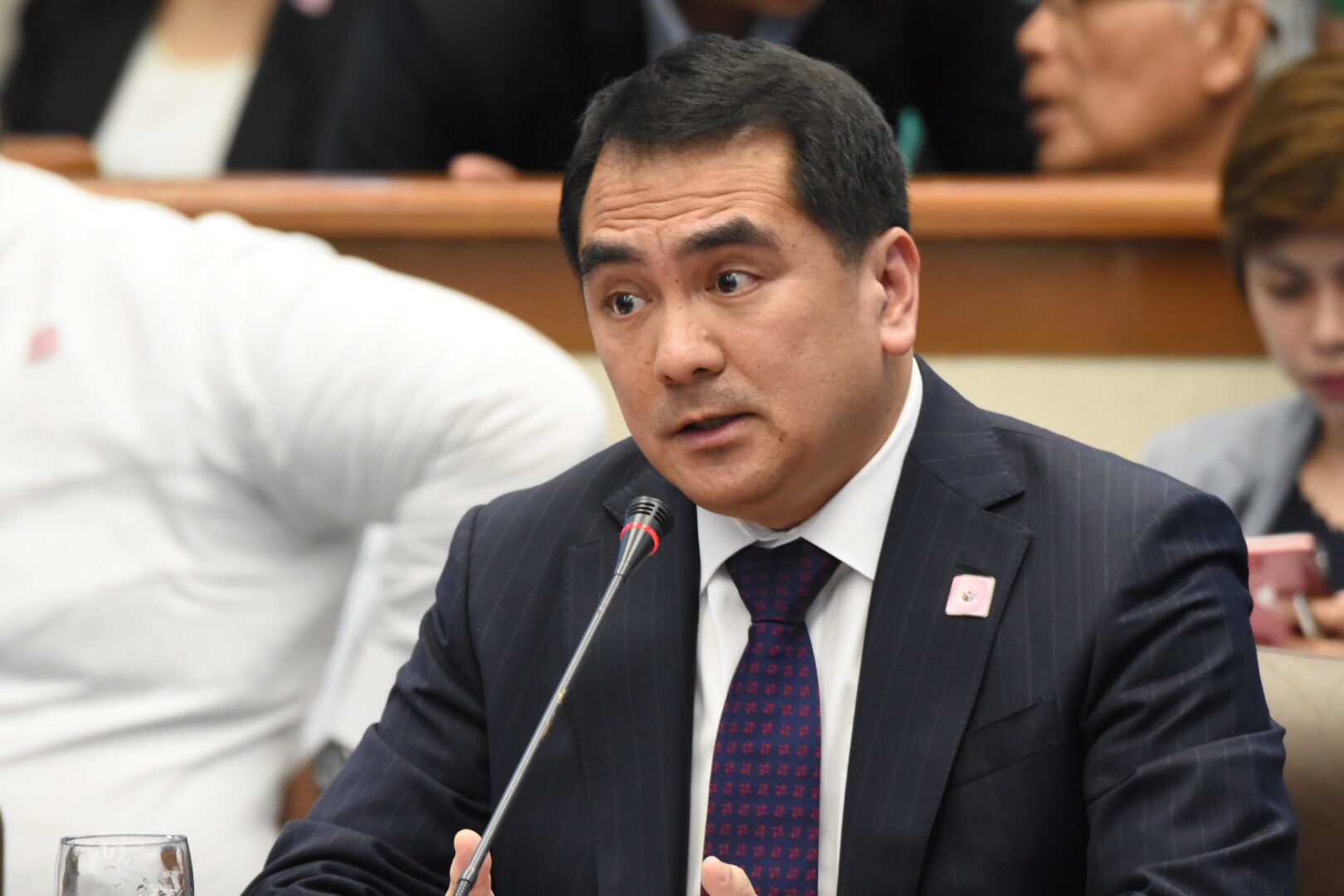 MANILA, Philippines (UPDATED) – The dean of the University of Santo Tomas Faculty of Civil Law defended fraternities and said there was nothing inherently wrong with joining such organizations.
Dean Nilo Divina, himself a member of the Aegis Juris fraternity, said this on Monday, September 25, during the hearing of the Senate committee on public order on the death of Horacio Castillo III due to hazing.
"There's nothing wrong with joining fraternities…a noble organization. It exists for noble camaraderie, to give support to one another," Divina said.
Divina then condemned hazing and said violence does not automatically equate to such organizations, which are infamous for their difficult initiation rites. (READ: Facebook Messenger chat may give clues to Castillo's hazing death)
"Hazing is wrong in all accounts. But hazing is not synonymous to joining fraternities," Divina said.
Asked by Senate Minority Leader Franklin Drilon on his stance on the Anti-Hazing Law, Divina said violent initiation rites should be "completely" banned.
"It be banned completely and totally prohibited. But initiations that do not cause psychological harm, physical injury should be allowed. There are many ways of determining neophytes' resolve to join the fraternity," Divina said.
Divina maintained he took a leave of absence from the fraternity when he became dean some 8 years ago.
On September 17, the body of Castillo was found wrapped in a blanket on a pavement in Tondo, Manila. He was declared dead on arrival at the Chinese General Hospital.
Castillo died due to injuries his parents believed were from fraternity hazing. The father said his son was recruited to the Aegis Juris Fraternity – an organization based at the UST law school. (READ: Aegis Juris fraternity members barred from entering UST)
Divina said he immediately called the parents upon finding out about the incident and said he vowed to find justice for Castillo.
So far, 3 Aegis Juris members have been named principal suspects in Castillo's death. So far, 20 members of the fraternity are on the immigration's lookout list. – Rappler.com