John Paul Solano, one of the suspects, names 6 fraternity brothers and 1 non-member involved in the fatal hazing of Horacio 'Atio' Castillo III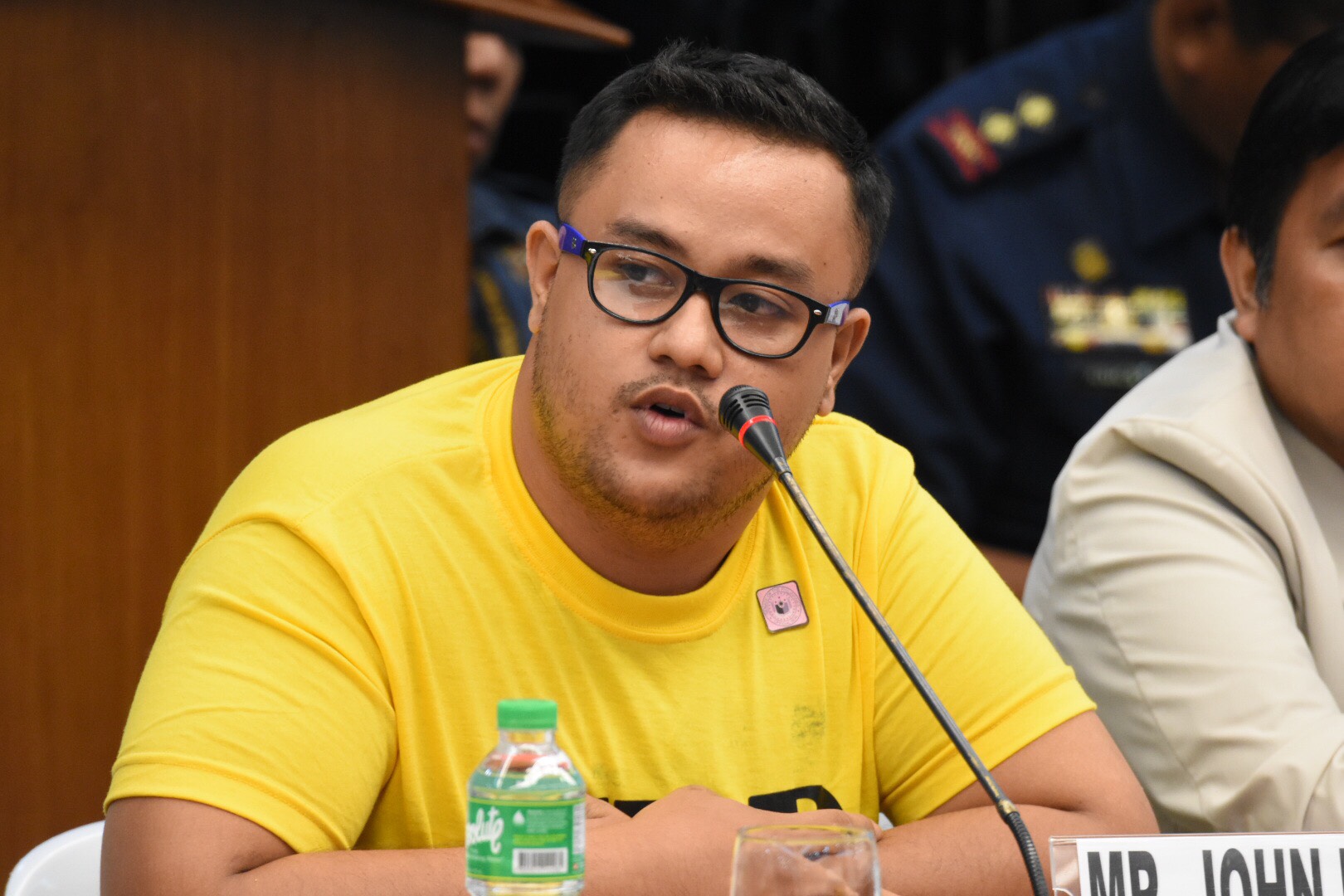 MANILA, Philippines – John Paul Solano, a suspect in the fatal hazing of Horacio Castillo III, identified 6 fraternity brothers and 1 non-member in the death of the University of Santo Tomas freshman law student.
Solano, accompanied by his lawyer and Aegis Juris fraternity co-founder Paterno Esmaquel, divulged the details in an executive session with senators late Monday, September 25.
Present in the executive session were Senate public order committee chair Panfilo Lacson, Senators Juan Miguel Zubiri, Paolo Benigno Aquino IV, and Sherwin Gatchalian.
Zubiri, a family friend of the Castillos, said Solano revealed "heavy information." He, however, did not elaborate. 
"Binunyag niya ang nangyari noong umagang 'yon at nag-tell-all siya sa amin. But that's all that I can say, he named names," Zubiri told reporters on Tuesday, September 26. (He revealed what happened that morning and he told us everything. but that's all that I can say, he named names.)
Zubiri said Solano's statements will be very crucial in the case investigation, especially to the Manila Police District.
"He mentioned a lot of details. Maganda ang salaysay niya kaya this would be very important sa case na ipa-file ng Manila Police (He had a good narration that's why this would be very important to the cases that will be filed by the Manila Police)," the senator said.
During the Senate hearing, Solano and his counsel refused to publicly identify members of the Aegis Juris fraternity involved in Castillo's death.
Solano said he initially wanted to tell everything that he knows after his surrender. But because of the charges filed against him, he said he would just include the names in his affidavit. 
Solano claimed he was not present during the initiation rites of Castillo and said he was just asked to help as he had medical background. He claimed he was at his home in Caloocan when his "brods" called him Sunday morning, September 17.
He recalled seeing a lifeless Castillo at the "frat library" when he arrived. He said he checked Castillo's pulse and looked at his pupils. He then supposedly performed cardiopulmonary resuscitation on Castillo, but to no avail. He, together with other members, rushed Castillo to the Chinese General Hospital later.
In his first statement to the Manila police, Solano said he just saw Castillo's body dumped on a pavement in Tondo, Manila. Police only found out this was not true and Solano also did not disclose that he was a member of Aegis Juris. 
Solano told senators that a fraternity member asked him to lie to authorities, saying he followed it because he was "very rattled" at the moment.
Criminal charges have been filed against Solano before the Department of Justice. – Rappler.com