Police say the burned equipment are owned by DDT Konstract, the construction company of billionaire Danilo Tamayo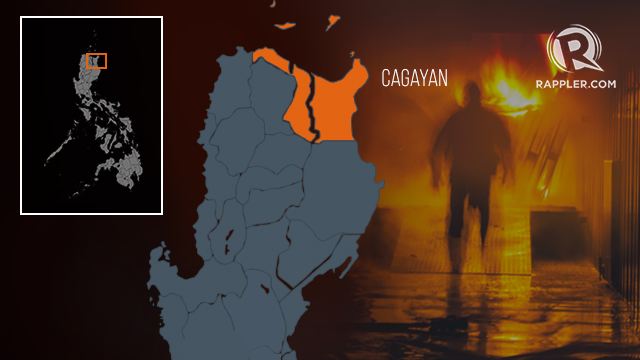 CAGAYAN, Philippines – Members of the New People's Army (NPA) burned heavy equipment owned by one of the biggest construction companies in the country in Santa Teresita town in Cagayan early Saturday morning, October 7.
In a report, Police Senior Inspector Aleeh Bacuyag, town police chief, said around 50 rebels stormed a quarry site in Sitio Karayatan in Barangay Dungeg in Santa Teresita and torched two backhoe and one dump truck owned by billionaire Danilo Tamayo's  DDT Konstract, Incorporated.
Bacuyag said the rebels were reportedly armed with high-powered firearms when they attacked the site around 6:30 am on Saturday.
Bacuyag added that one of the guards were disarmed of his .45 caliber gun. All the personnel in the area were unharmed and later reported the torching to police.
The NPA's Fortunato Camus Command claimed responsibility for the incident, saying it was a "punishment" for DDT Konstract for "destroying water irrigation systems in the area."
DDT Konstract is one of SM Development Corporation's partners in its real estate ventures.
"The punitive action was meted out as a response to the people's clamor to punish the construction company for destroying the environment, livelihood and lives of the people in the town," NPA said in its statement.
The NPA unit also owned up to disarming barangay officials in Barangay Villa Cielo and Tabbak in nearby Buguey town Saturday.
It claimed that it was able to confiscate five buckshots, three .38 cal revolvers and one carbine from the officials.
Police regional director Chief Superintendent Robert Quenery denounced the series of NPA raids.
"We denounce these atrocities perpetrated by the NPA for hampering development and growth in the region. The threats and intimidation of the NPA to our barangay officials who are performing peace keeping operations had adverse effect to the development of the community," Quenery said.
Quenery said police launced a hot pursuit operation in coordination with the 17th Infantry Battalion of the Armed Forces of the Philippines. – Rappler.com