Judith Dongon is ordered to appear before a regional trial court to face charges of resistance and disobedience of an agent of a person in authority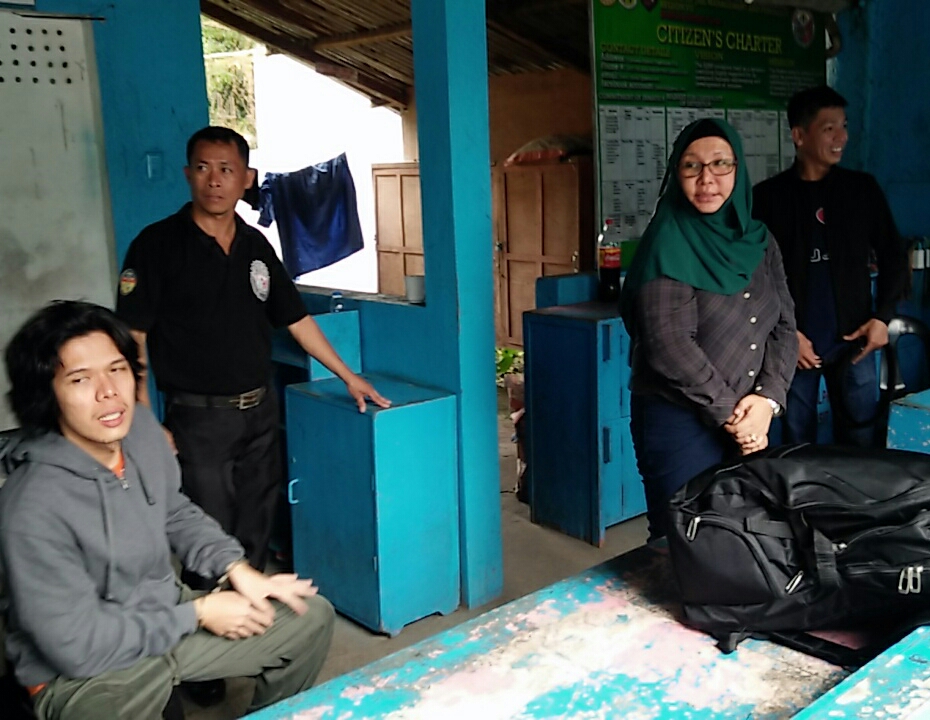 BOHOL, Philippines – A court here issued an arrest warrant against the mother of a suspected terrorist bomb expert, who, together with a female police official, had attempted to rescue Abu Sayyaf remnants that drifted to Bohol in April this year.
Judith Dongon, 62, mother of alleged bomb expert Renierlo Dongon, has been ordered to appear before Regional Trial Court Branch 48 Judge Jorge Cabalit, to face charges of resistance and disobedience of an agent of a person in authority.
J. Dongon, her son Renierlo, a 13-year-old son of Rajah Sulaiman Movement leader Ahmed Santos, and now dismissed Police Superintendent Maria Cristina Nobleza were arrested on April 22 in Clarin town, Bohol, on suspicions of attempting to rescue Abu Sayyaf stragglers.
The 4 were aboard a black Nissan Navara when they were intercepted at a checkpoint set up by the army and the police at the height of the hot pursuit operations on the fleeing Abu Sayyaf bandits that tried to infiltrate Bohol.
Police recovered at their rented apartment in Panglao town, Bohol some bomb-making materials and blasting caps.
Flying out of Camp Crame in Quezon City, R. Dongon and Nobleza, considered "high-risk detainees," arrived in Bohol Friday, October 13, to face charges on illegal possession of firearms and explosives.
Certain roads in the city were closed to commuters Friday as the court heard the case for Dongon and Nobleza.
Special Weapons and Tactics (SWAT) operatives were deployed outside the court building.
Tight security was also established at a district jail here where the couple (the two had claimed they wed under Muslim rites) were temporarily detained while waiting for a late-afternoon commercial flight back to Camp Crame.
Whereabouts
The impromptu issuance of the arrest warrant came after judge Cabalit was informed by provincial prosecutor Eric M. Ucat that J. Dongon is not detained in Bohol.
A police officer from Camp Crame had confirmed with Cabalit that J. Dongon has not been under the custody by the PNP national headquarters since her arrest in Bohol last April.
Earlier, PNP Director General Roland "Bato" Dela Rosa branded Judith Dongon as a "hard-core mother" due to her alleged ties with extremists.
Judith's daughters, according to Dela Rosa, had married slain Malaysian terrorist Zulkifli bin Hir, also known as Marwan (who was killed by the Special Action Force in Mamasapano, Maguindanao, in 2015), Abu Sayyaf founder Khadaffy Janjalani, Abu Sulayman al-Muhajir (believed to be a senior member of al-Qaeda's Al Nusra Front), and Santos.
R. Dongon was the alleged culprit in the 2012 bombing in Cagayan de Oro City which killed 4 persons, including two police officers.
Dongon, who was once detained in Camp Crame, was later released by court due to some "legal technicalities."
Request granted
Meanwhile, the court here granted separate medical check-up requests by Dongon and Nobleza.
Nobleza, through her legal counsel Sarah Soriano Hermida, told the court she has an impaired vision. Dongon, appearing before the court without a lawyer, told the judge he needs his metal braces removed.
At the hearing, the judge ordered police escorts that the two cannot go to any other hospital except the PNP General Hospital in Quezon City.
Cabalit, on the other hand, gave the prosecution team 15 days to comment on Nobleza's omnibus motion to quash the information and the motion to dismiss the case. – Rappler.com