Two separate attacks by alleged members of the New People's Army are reported in Negros Oriental and Surigao del Sur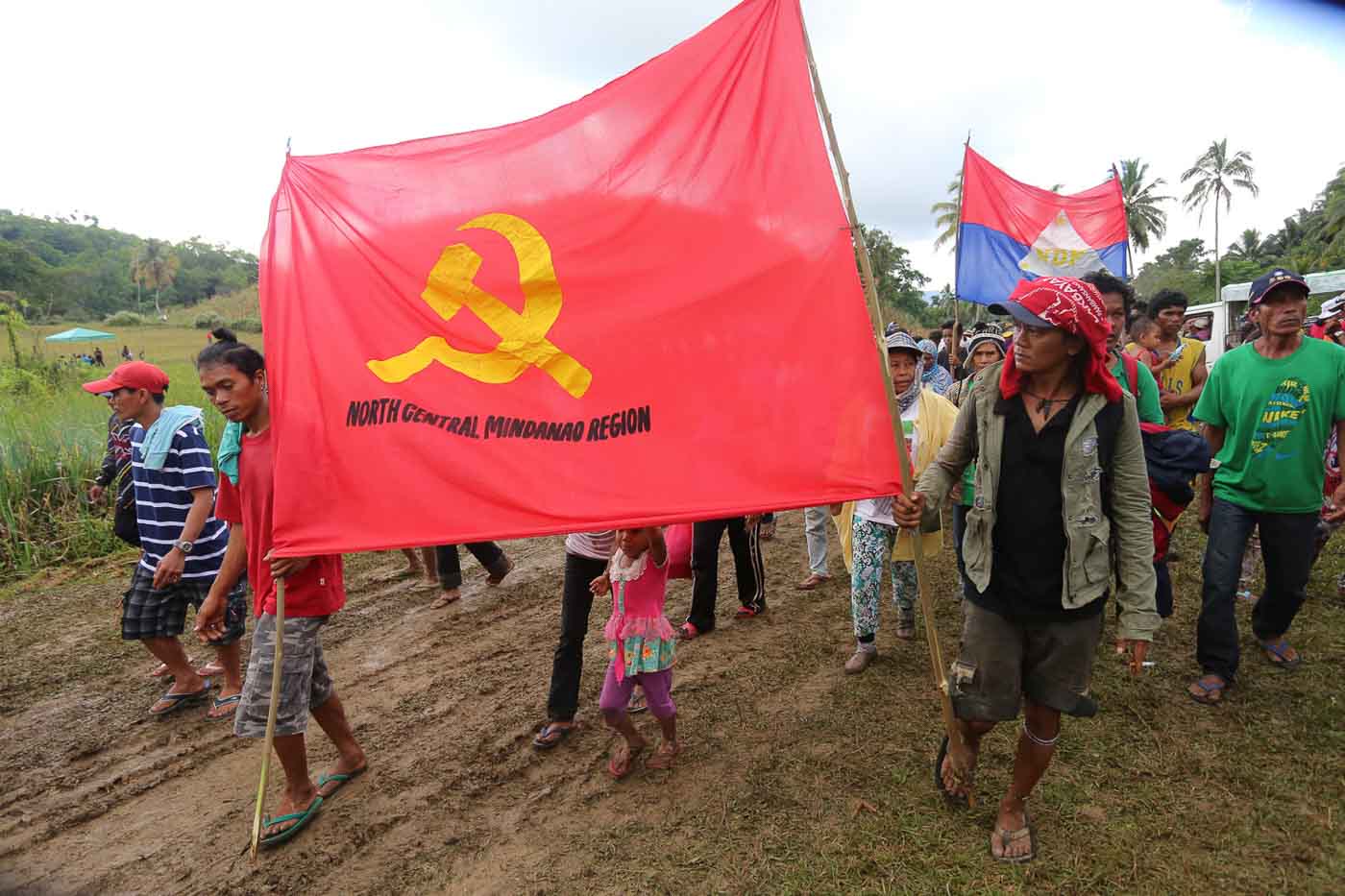 MANILA, Philippines – The Armed Forces of the Philippines (AFP) reported two separate attacks involving suspected communist rebels – one that left a government militiaman dead in Negros Oriental and another involving the abduction of two cops in Surigao del Sur.
In Negros Oriental, the military said an off-duty and unarmed member of the Citizen Armed Force Geographical Unit (CAFGU) was abducted and killed by suspected members of the New People's Army (NPA), the armed wing of the Communist Party of the Phiilppines (CPP).
The militiaman was identified as Gelino Vailoces, 52, who was assigned to the AFP's 12th Infantry Battalion based in the town of Siaton. He was abducted and killed in nearby Santa Catalina town early Monday morning, November 13. 
"According to witnesses, Vailoces was forcibly taken by 30 armed members of the said communist-terrorist group in his house. Around 3 o'clock in the afternoon, Vailoces was found dead 1.5 kilometers away from Cuadra Detachment," the military said in a statement.
The CAFGU member suffered gunshot wounds in both knees and in his mouth, killing him instantly. His family is reportedly preparing charges against the NPA.
Colonel Eliezer Lozañes, commander of the 303rd Brigade, slammed the incident as a violation of the Comprehensive Agreement on Respect for Human Rights and International Humanitarian Law (CARHRIHL) signed between the government and the CPP's political arm, the National Democratic Front (NDF).
In Surigao del Sur, two policemen were reportedly kidnapped following an attack perpetrated by about 20 NPA rebels.
The names of the two cops are being withheld as of this posting.
They were suposedly on duty at a police outpost at Bad-as Public Market in the town of Placer.
The rebels were supposedly aboard two white vans. 
"Perpetrators fled towards unknown place carrying with them the two policemen.

 Pursuit operations are now being undertaken," the military said.
The CPP is behind Asia's longest-running insurgency. Former AFP chief Eduardo Año, who is now supervising the police as undersecretary of the Department of the Interior and Local Government (DILG), earlier said the military aims to wipe out the CPP-NPA by 2018. 
The government also initialized "localized peace talks," enticing rebels to surrender, which the CPP has protested. – Rappler.com