Education Secretary Leonor Briones issues a memorandum that requires schools to review the master list of vaccinated students for close monitoring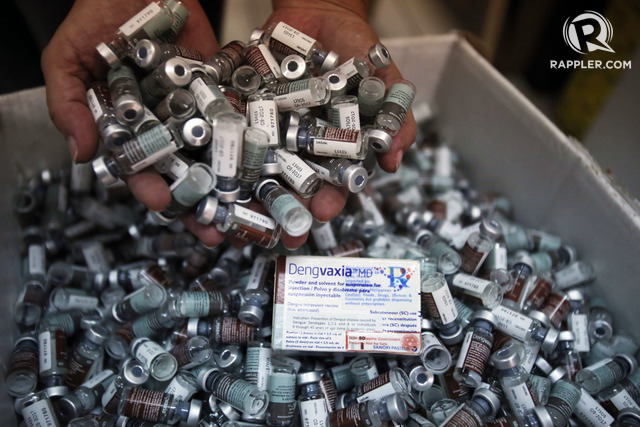 MANILA, Philippines – The Department of Education (DepEd) on Sunday, December 10, said it has initiated a "strong monitoring and surveillance system" for students who received the controversial Dengvaxia vaccine.
Education Secretary Leonor Briones issued DepEd Memorandum No. 199 (DM 199) that requires all schools to review the master list of vaccinated students and identify them for close monitoring for any symptom.
Fears have risen after French pharmaceutical giant Sanofi Pasteur advised the public on November 29 that Dengvaxia poses more risks for those who have not had dengue prior to immunization.
The Department of Health (DOH), which purchased P3.5 billion worth of Dengvaxia doses in early 2016, said more than 700,000 Filipino youth have been given the vaccine under the government's immunization program. The program has since been suspended.
The World Health Organization (WHO), meanwhile, said it never made a recommendation to the Philippines or other countries to use the world's first dengue vaccine.
While the DOH's immunization program focused on students in Metro Manila, Central Luzon, Calabarzon, and Central Visayas, the DepEd also ordered monitoring of students in other regions who may have been given the vaccine by private practitioners.
The DepEd also called on members of the community – parents and teachers alike – to help report cases of vaccinated students with fever.
"Parents are encouraged to participate in forums on the vaccine program and information drive against dengue in the community, which will be conducted by schools and trained health coordinators," it added. – Rappler.com