Start your 2018 goal-setting right, as we talk to management consultant Anthony Pangilinan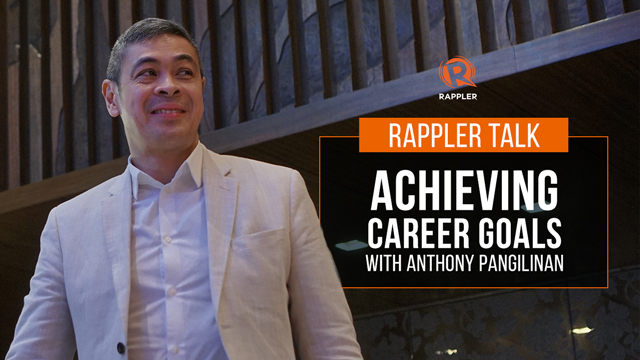 MANILA, Philippines – In order to be successful in your goal-setting this year, there are 3 questions you need to answer: what should I stop doing? What should I start doing? What should I continue doing? As simple as these sound, they're a reliable set of questions that can become habits of mind, a way to pause and reflect before engaging in an activity or pursuing something new.
In today's Rappler Talk, Boris Joaquin interviews top executive trainer and management consultant Anthony Pangilinan as he shares what you can prioritize and optimize when it comes to achieving your career or life goals this year.
Anthony is the chairman of BusinessWorks, and a key player in management training and consulting in the country today. He is also the host of CNN's Boardroom and holds an Executive MBA  in both INSEAD University in France and Tsinghua University in Beijing. 
Join us as we talk to him on Wednesday, January 17. Catch our chat live by bookmarking this page or heading to fb.com/rapplerdotcom. – Rappler.com