A gun enthusiast himself, Aquino defends his right to own a gun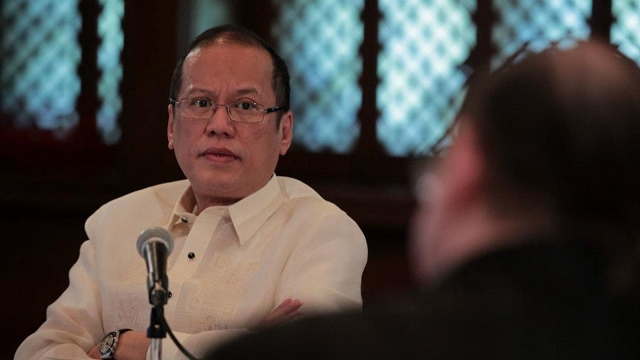 MANILA, Philippines – President Benigno Aquino III on Wednesday, January 9, rejected calls for a total gun ban. He said what is needed is better enforcement of the law and higher penalties for irresponsible gun owners.
"Magandang headline: total gun ban. Pero knee-jerk reaction. (It's a nice headline: Total gun ban. But it's a knee-jerk reaction)," Aquino told reporters on Wednesday.
"Maghanap tayo ng paraan na talagang maso-solve iyong isyu at hindi nagpapacute lang… Hindi ningas-cogon (Let's look for real solutions to the problem)," Aquino added.
Aquino defends right to own a gun
A gun enthusiast himself, Aquino defended his right to own a gun.
He narrated how he was a victim of violence in 1987, when he narrowly escaped an ambush by rebel soldiers who mounted a coup against his mother, then President Corazon Aquino.
"Both Church and Law recognize my right to self-defense," he added.
He is a responsible gun owner, he said. "I think I lead by example by performing to the law," he said. 
Aquino also stressed how the government is running after private armed groups, which he said are the biggest threats to peace and order. He said at least 123 members of different private armed groups are facing criminal charges or "neutralized."
Pending bills
A series of gun-related violence prompted calls for a total gun ban in the Philippines.
A young girl in Caloocan City died from a stray bullet, a celebratory gun fire on New Year's eve. In Kawit Cavite, 6 were killed when a man went amok with his gun.
Sen Panfilo Lacson, a former national police chief, earlier called for the suspension of all permits issued to private citizens and even intelligence officers on covert operations.
Vice President Jejomar Binay also favors a total gun ban.
In the House of Representatives, Speaker Feliciano Belmonte Jr said they have time to tackle pending gun control measures. – Rappler.com