(UPDATED) Police arrest members of the Dongon family, including Juromee Dongon, the widow of the late JI leader Marwan, in two separate operations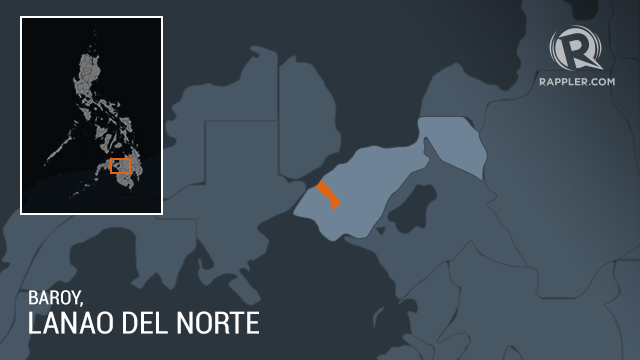 MANILA, Philippines (3rd UPDATE) – The widow of notorious Jemaah Islamiyah (JI) leader Marwan has been arrested on Sunday, February 25, the Philippine National Police announced.
Juromee Dongon was arrested by police operatives in an operation in Tubod, Lanao del Norte early Sunday morning.
Dongon was married to a senior leader of the notorious Abu Sayyaf kidnap-for-ransom group, Khadaffy Janjalani. After his death in 2006 she married Malaysian bombmaker Zulkifli bin Hir, alias Marwan, who was killed in 2015 in the Philippines, police said.
Aside from Dongon, arrested were her sister Lorilie Atta y Dongon and SPO4 Andy Atta, Lorilie's husband.
Confiscated from the 3 were:
One fragmentation grenade
6 blasting caps
One blasting cap assembly
One electric detonating cord
One non-electric detonating cord
One plastic container
Two sling bags
One 9mm Glock 17 pistol issued by the PNP
3 magazines for the Glock 17 pistol
37 live ammunition for the 9mm pistol
"[Dongon] assists, associates, networks and supports terrorist groups," regional police spokesman Superintendent Lemuel Gonda told Agence France-Presse.
"Juromee is linked with Abu Sayyaf during the time of Janjalani and then later Jemaah Islamiyah," he added, referring to a Southeast Asian militant group.
Marwan was a leading member of Jemaah Islamiyah (JI) and a suspect in the 2002 Bali nightclub bombings that killed 202 people as well as in two deadly Philippine attacks.
He died in a raid in the southern Philippines that also left 44 police commandos dead. The US had offered a $5 million bounty for him.
Father of Romeo Dongon arrested
In a separate operation, cops also arrested Romeo Dongon, alias "Faisal" at Sitio Tinago, San Juan, Baroy, Lanao del Norte, and found illegal firearms in his possession. Dongon's daughter Norein Dongon Santos was also arrested.
Romeo Dongon is the father of Renierlo Dongon, who was the terrorist who had a love affair with a police official, Superintendent Cristina Nobleza. It can be recalled that Nobleza and Dongon were arrested back in April 2017, when the two attempted to evade capture during a police operation against the Abu Sayyaf in Bohol. (READ: Cop detained over alleged plot to rescue ASG in Bohol)
The team was composed of operatives from the regional Criminal Investigation and Detection Group (CIDG), Special Action Force, provincial and municipal cops.
Cops seized the following from the house: 
One Colt MK1V .45 caliber pistol
One magazine of caliber .45 bullets
3 pieces of caliber .45 cartridges
One M61 fragmentation hand grenade
One gray empty blasting cup
One two-feet yellow detonating cord
Cops also confiscated a Samsung tablet, a Lenovo laptop with a handbag case, a 4 mobile phones, and two electrical wires.
Dongon family's terror links
An exclusive report by Rappler's Maria Ressa back in April revealed that the Dongon family is no stranger to controversial terror-linked marriages.
Zainab Dongon, another Dongon daughter, was the wife of Zulkifli Bin Hir, alias Marwan. Zainab had also married the brother of Abu Sayyaf founder Abdujarak Janjalani, Khadaffy Janjalani, who was killed by government forces.
Another sister, Aminah, married Jainal Antel Sali, also known as Abu Solaiman. A 41-year-old civil engineer, he was Khadaffy Janjalani's deputy.
Romeo Dongon's wife, Judith Dongon, was arrested with Renierlo and Nobleza in the April 2017 incident in Clarin, Bohol.
Norein herself is apparently the wife of Ahmad Santos, the founder and leader of the Rajah Solaiman Movement until his arrest in 2005. 
They have been put under the custody of the CIDG, which handles high-level suspects and criminals. – Rambo Talabong, with reports from Agence France-Presse/Rappler.com