Philippine Army chief Lieutenant General Rolando Joselito Bautista, the ground commander during the Marawi siege, celebrates the heroism of his men during the 5-month battle with terrorists
MANILA, Philippines – The Philippine Army celebrated its 121st anniversary this week, March 20, as the service received international recognition in London. 
Philippine Army chief Lieutenant General Rolando Joselito Bautista boasted of the Army's induction into the Palladium Balanced Scorecard Hall of Fame award, which recognized the Army Transformation Roadmap. It's the key strategy direction that has guided the Army in professionalizing the service.
The heroism of the troops during the siege of Marawi last year was front and center in this year's anniversary celebration. Bautista, who was the ground commander, honored his men and promised that their sacrifices will not be forgotten.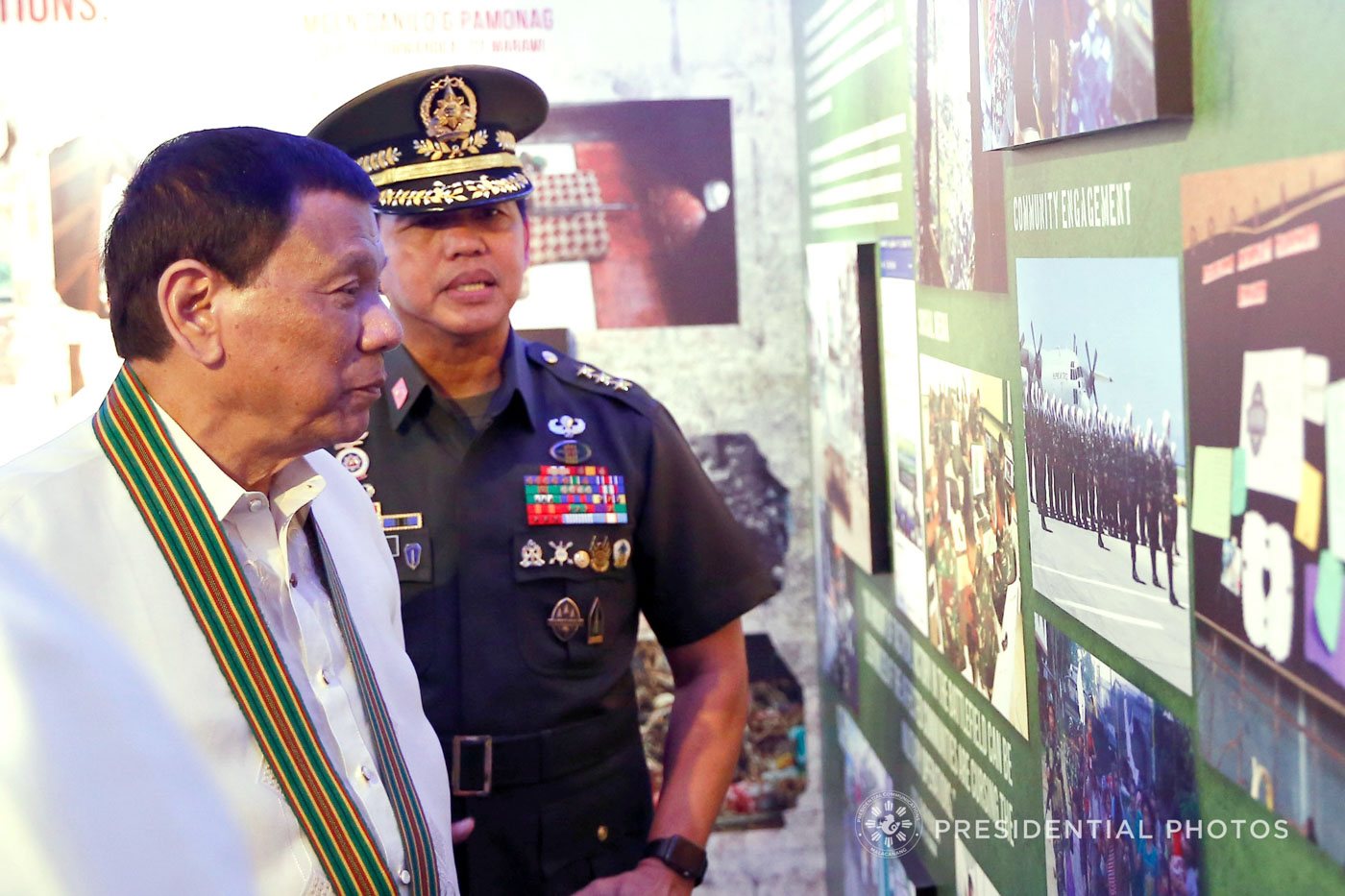 The Army museum, a must-see, features images of the difficult urban terrain the troops fought in for 5 months. The Army also published the book Marawi and Beyond to document their experiences. 
"The Army rose to the challenge of fighting vicious enemy on urban terrain, by swiftly making necessary adjustments – tailoring its tactics, techniques and procedures to suit the difficut urban environment. Instant innovations and immediate adjustments had to be adopted as the situation called for," Bautista said in his speech on March 20. 
During the anniversary celebration, several generals, young officers, enlisted men, and civilian personnel were honored for their contributions to the service.
Among the awardees is Western Mindanao Command chief Lieutenant General Carlito Galvez, a classmate of Bautista in the Philippine Military Academy Class of 1985. President Rodrigo Duterte, the guest of honor, conferred on him the Order of Lapu-Lapu Kamagi Medal.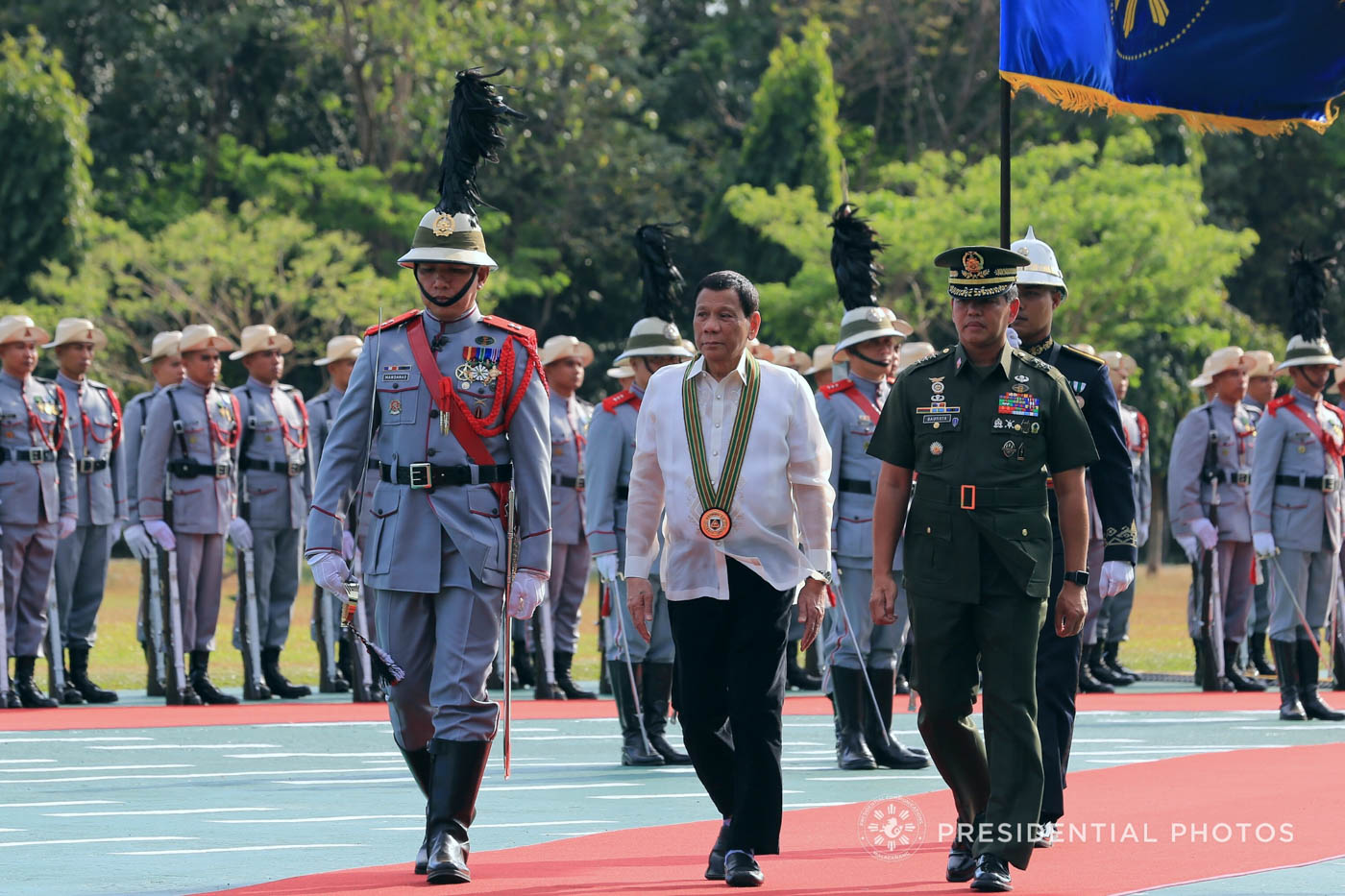 Bautista vowed they will continue to address the threat of terrorism. The Army activated 9 new battalions since the beginning of the year, composed of 7 infantry battalions, one new Scout Ranger battalion, and one engineering battalion.
At least 3 more infantry battalions will be activated to be able to deploy additional one new battalion to each of the Army's 10 infantry divisions nationwide. One battalion is composed of 300 to 500 men. 
"The threat of terrorism is omnipresent and unavoidable in this day and age. It is a reality that the free world must now confront. The siege of the city of Marawi opened the eyes of countries in our part of the world to the realities of terrorism," Bautista said. 
Here are photos of the anniversary celebration released by Malacañang.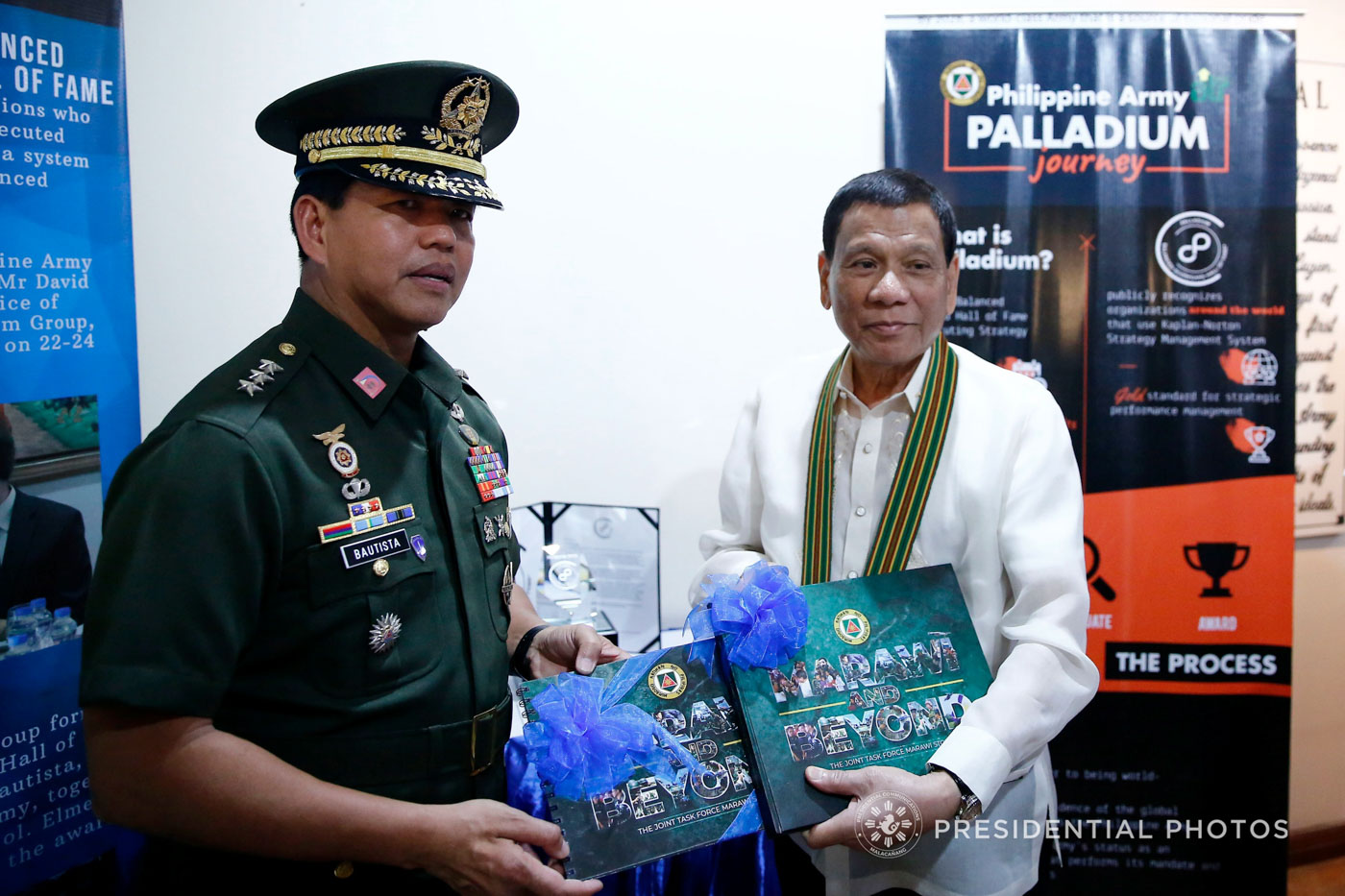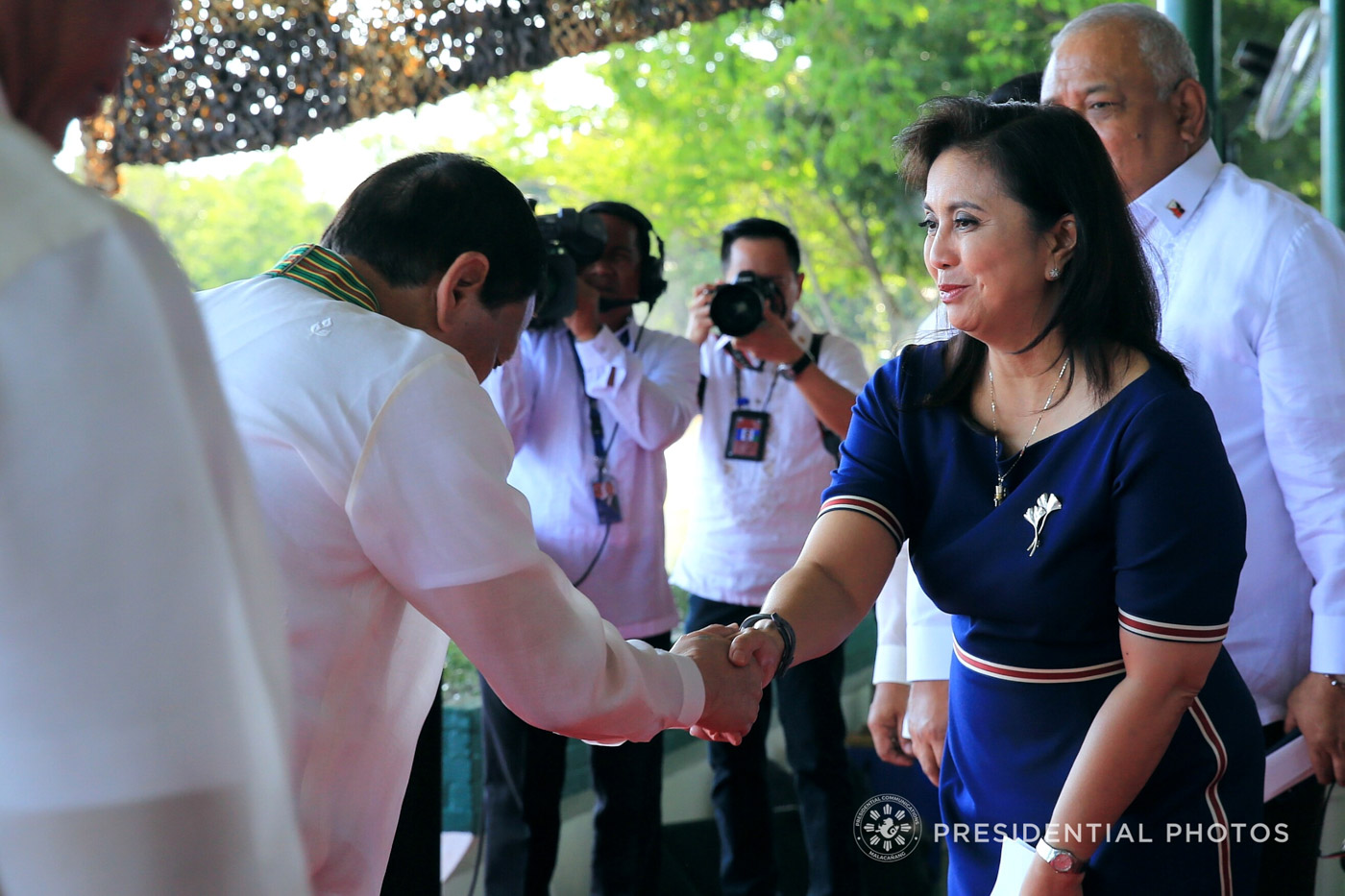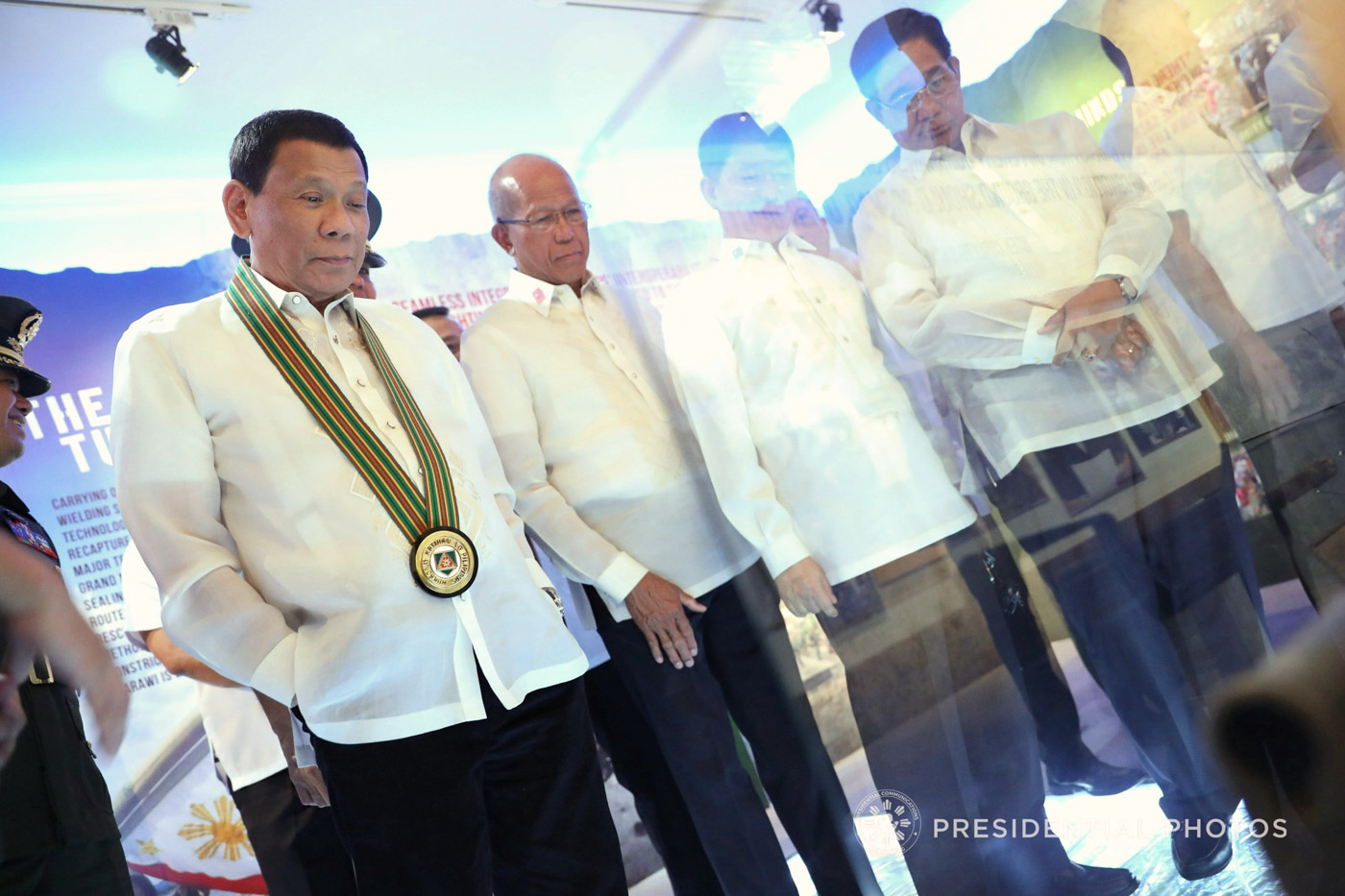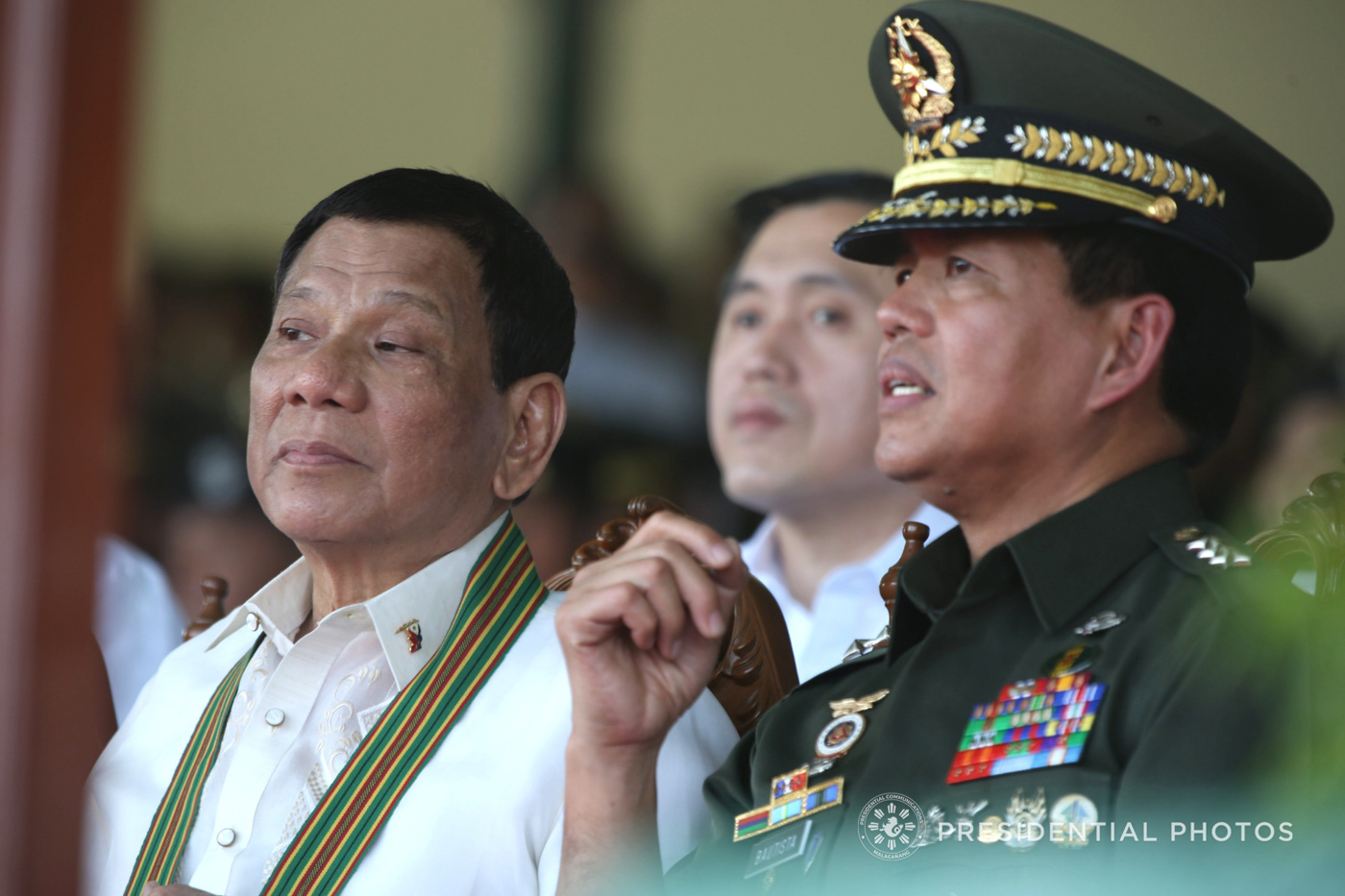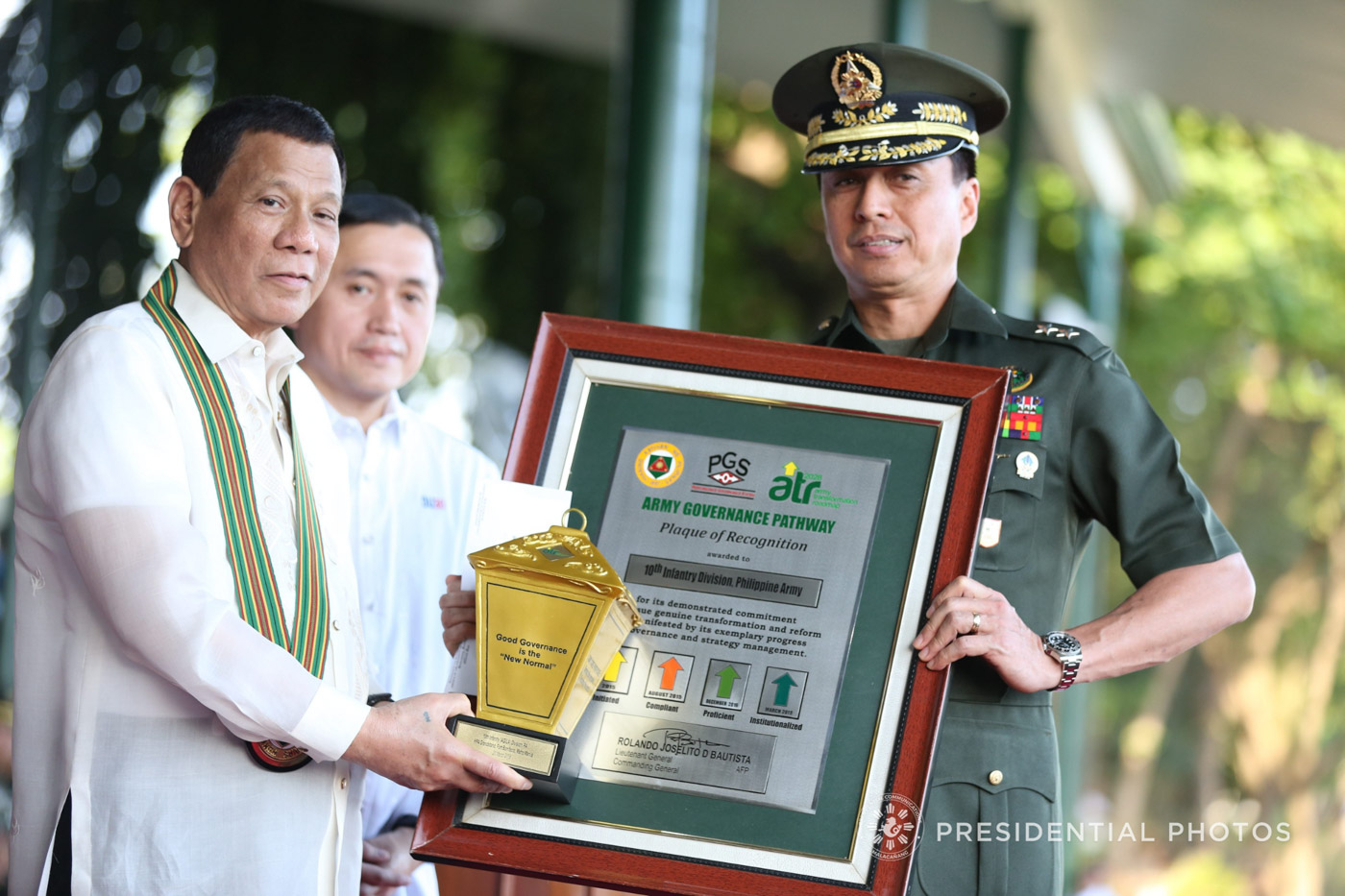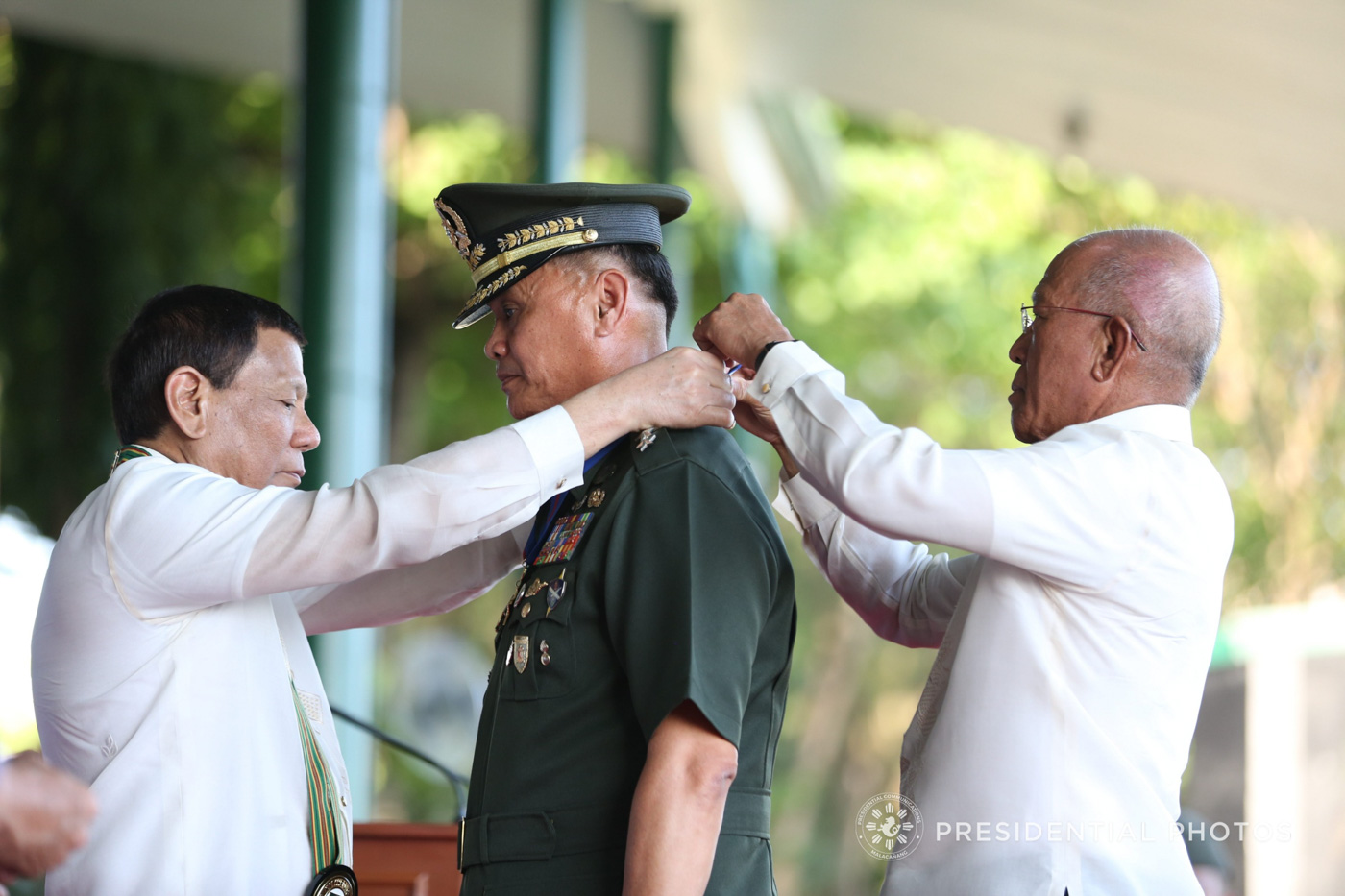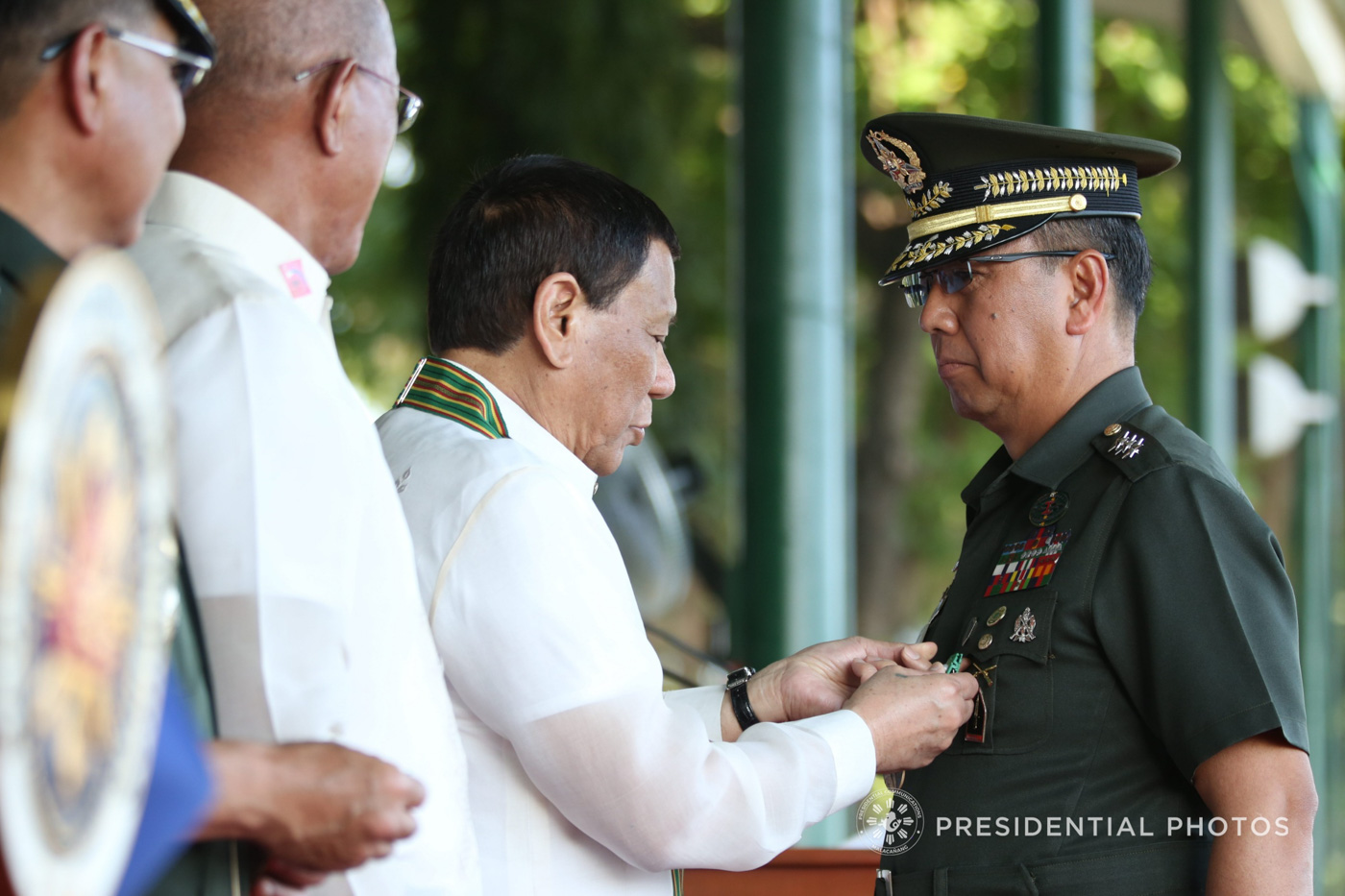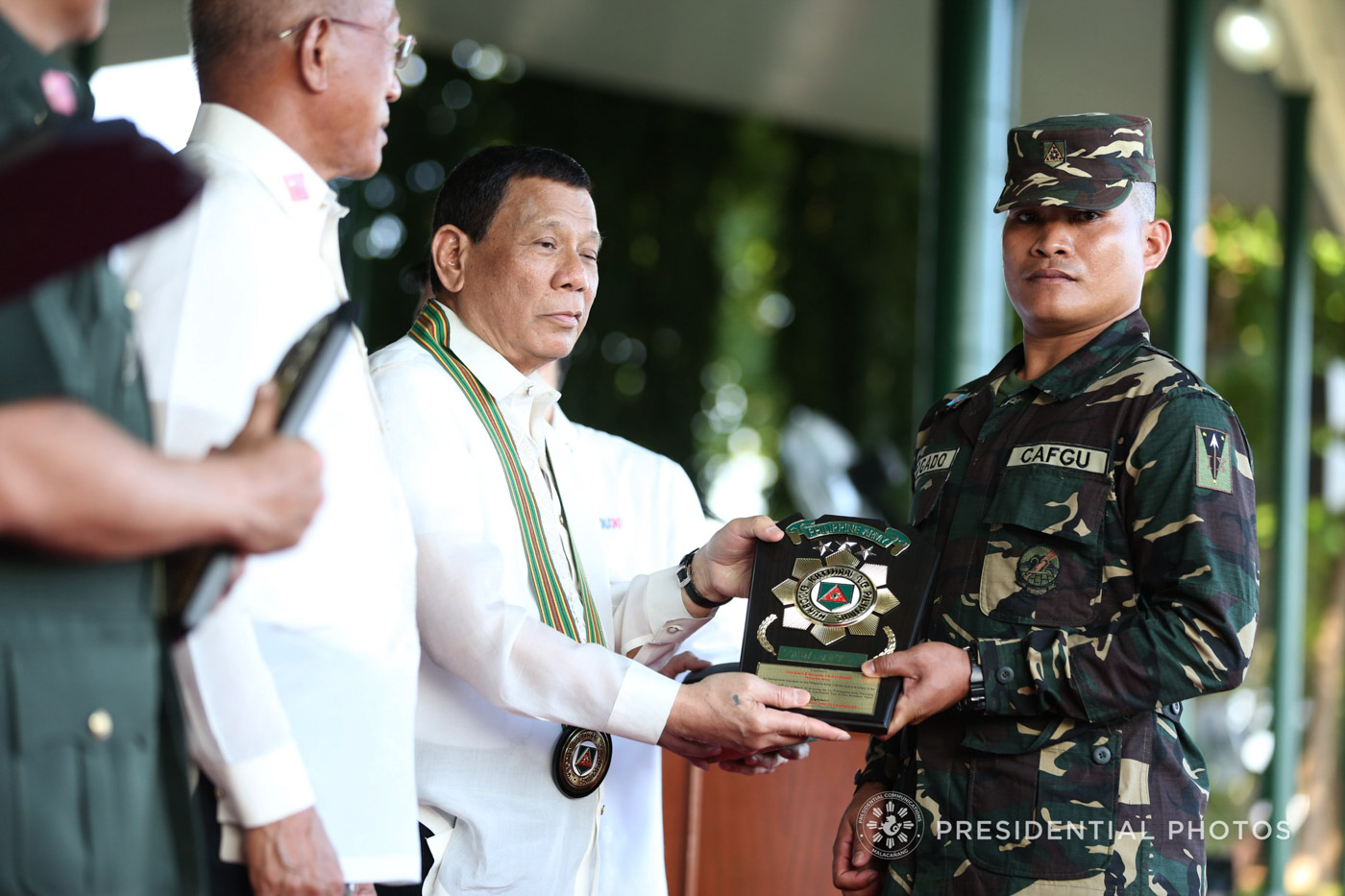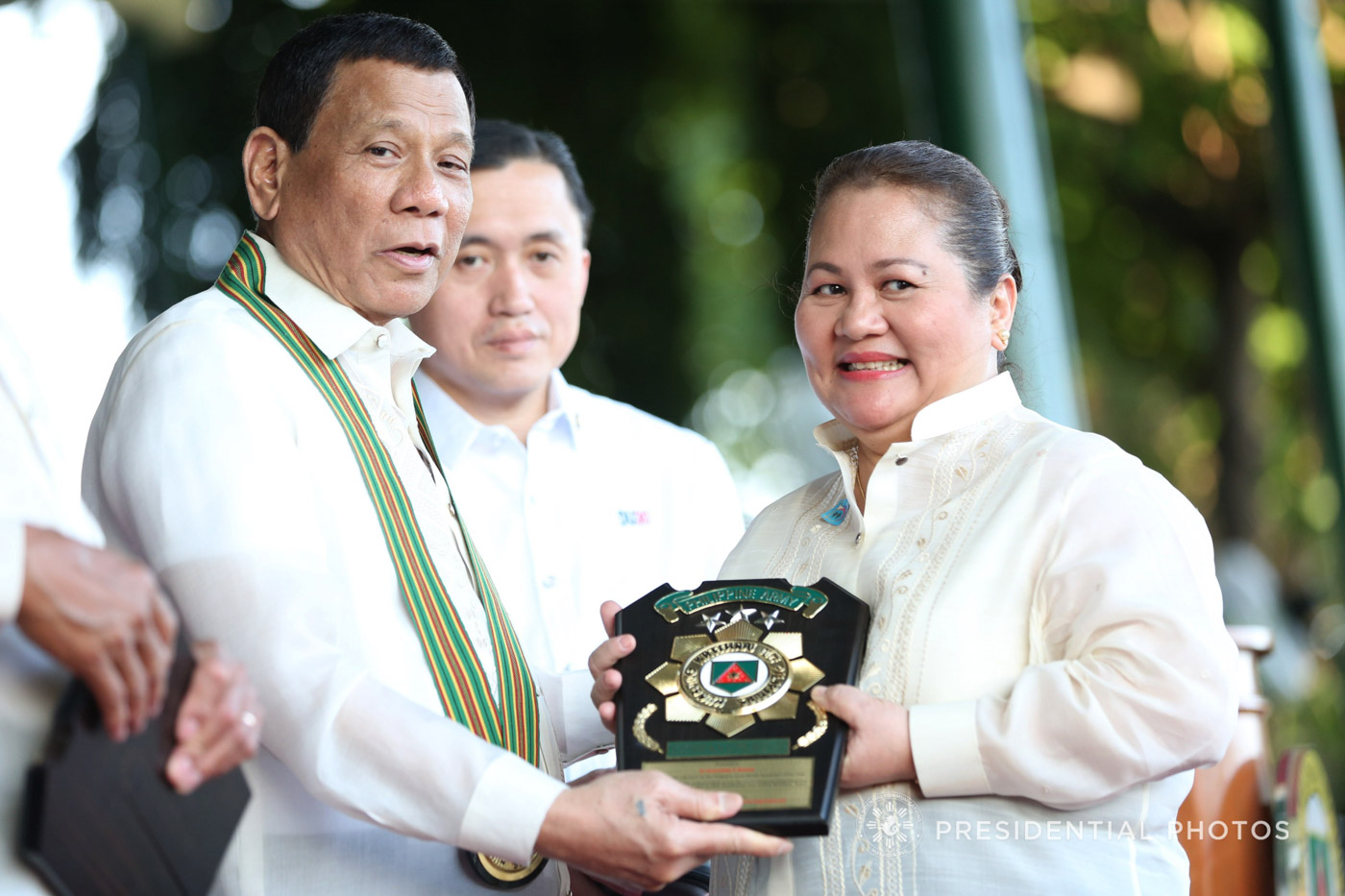 – Rappler.com