The actress says she had a lipoma removed from the back of her neck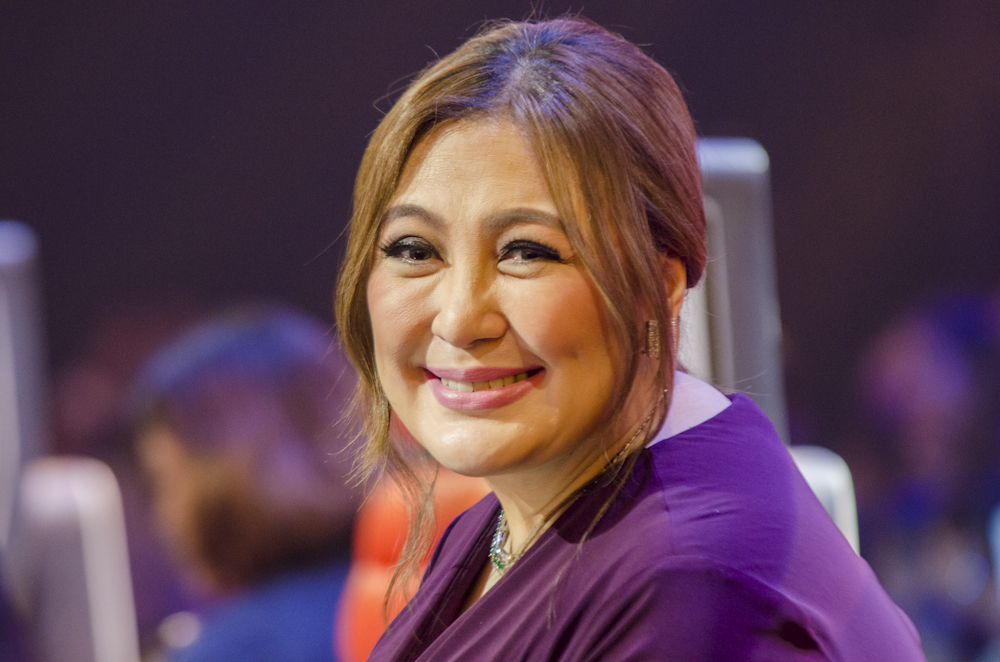 MANILA, Philippines – Sharon Cuneta is recovering, following surgery on Monday, April 2, for the removal of a lipoma in her nape.
According to WebMD, a lipoma "happens when a lump of fat starts to grow in the soft tissue of your body. Though they're classified as tumors, they're usually harmless."
Sharon spoke about the surgery on Tuesday, April 3 on Instagram: "Mind and heart are resting. Recovering well. Also, had surgery yesterday. Had a lipoma pala on my batok (nape), and my yaya assistant had been noticing it for a while hanggang lumaki na (until it grew so big) that they finally told me!" Sharon wrote.
The actress and The Voice of the Philippines coach also said that the removed mass is undergoing a biopsy but she's not scared of the results. She's still feeling the effects of the anaesthesia after the surgery, so she feels drowsy and a bit sore.
She added: "Please pray for me. [I have a] taping this week so I have to get all the rest I can and pray I recover quickly. Love you guys. Don't worry about me. God bless you. Sweet dreams."
{source} <blockquote class="instagram-media" data-instgrm-captioned data-instgrm-permalink="https://www.instagram.com/p/BhHDYuOFEeg/" data-instgrm-version="8″ style=" background:#FFF; border:0; border-radius:3px; box-shadow:0 0 1px 0 rgba(0,0,0,0.5),0 1px 10px 0 rgba(0,0,0,0.15); margin: 1px; max-width:658px; padding:0; width:99.375%; width:-webkit-calc(100% – 2px); width:calc(100% – 2px);"><div style="padding:8px;"> <div style=" background:#F8F8F8; line-height:0; margin-top:40px; padding:50% 0; text-align:center; width:100%;"> <div style=" background:url(data:image/png;base64,iVBORw0KGgoAAAANSUhEUgAAACwAAAAsCAMAAAApWqozAAAABGdBTUEAALGPC/xhBQAAAAFzUkdCAK7OHOkAAAAMUExURczMzPf399fX1+bm5mzY9AMAAADiSURBVDjLvZXbEsMgCES5/P8/t9FuRVCRmU73JWlzosgSIIZURCjo/ad+EQJJB4Hv8BFt+IDpQoCx1wjOSBFhh2XssxEIYn3ulI/6MNReE07UIWJEv8UEOWDS88LY97kqyTliJKKtuYBbruAyVh5wOHiXmpi5we58Ek028czwyuQdLKPG1Bkb4NnM+VeAnfHqn1k4+GPT6uGQcvu2h2OVuIf/gWUFyy8OWEpdyZSa3aVCqpVoVvzZZ2VTnn2wU8qzVjDDetO90GSy9mVLqtgYSy231MxrY6I2gGqjrTY0L8fxCxfCBbhWrsYYAAAAAElFTkSuQmCC); display:block; height:44px; margin:0 auto -44px; position:relative; top:-22px; width:44px;"></div></div> <p style=" margin:8px 0 0 0; padding:0 4px;"> <a href="https://www.instagram.com/p/BhHDYuOFEeg/" style=" color:#000; font-family:Arial,sans-serif; font-size:14px; font-style:normal; font-weight:normal; line-height:17px; text-decoration:none; word-wrap:break-word;" target="_blank">Please swipe left.</a></p> <p style=" color:#c9c8cd; font-family:Arial,sans-serif; font-size:14px; line-height:17px; margin-bottom:0; margin-top:8px; overflow:hidden; padding:8px 0 7px; text-align:center; text-overflow:ellipsis; white-space:nowrap;">A post shared by <a href="https://www.instagram.com/reallysharoncuneta/" style=" color:#c9c8cd; font-family:Arial,sans-serif; font-size:14px; font-style:normal; font-weight:normal; line-height:17px;" target="_blank"> Coach:TheVoice.phActorSinger</a> (@reallysharoncuneta) on <time style=" font-family:Arial,sans-serif; font-size:14px; line-height:17px;" datetime="2018-04-03T13:36:31+00:00″>Apr 3, 2018 at 6:36am PDT</time></p></div></blockquote> <script async defer src="//www.instagram.com/embed.js"></script>{/source}
Prior to her surgery, Sharon was on vacation in Thailand with her family. – Rappler.com